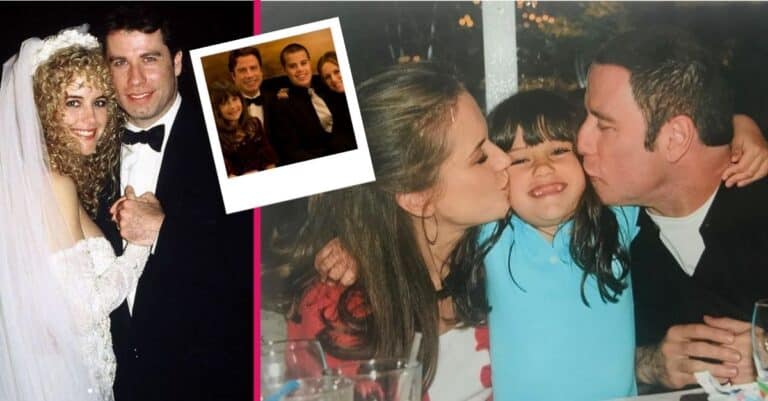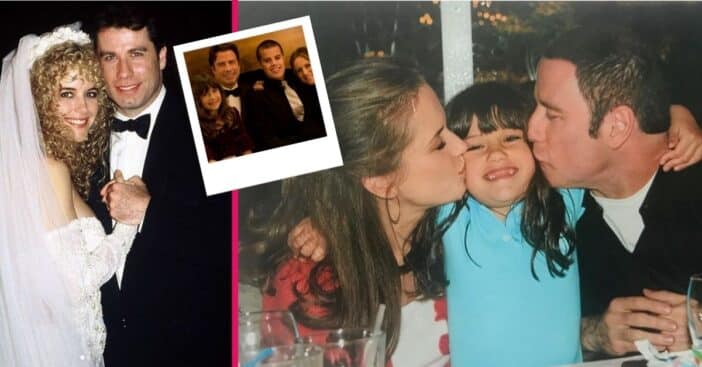 Pictures are an immortalized window into the past, immediately drawing the viewer back to one special moment captured forever even as all else changes. The family comprised of John Travolta and Kelly Preston, along with kids Jett, Ella, and Ben would be twice fractured. But photos of them over the years endure.
Through this, times of togetherness can be remembered and memories both honored and preserved. Both Jett and Preston tragically passed away, Jett in 2009 after suffering a seizure during a vacation in the Bahamas; he was just 16. Preston died following a two-year bout with breast cancer at the age of 57.
The romance that started it all
View this post on Instagram
John Travolta and Kelly Preston make up the cornerstone of this famous Hollywood family. The duo actually first met while Preston was still with Kevin Gage, during a screen test for their 1989 comedy The Experts. Preston's relationship was reportedly unhappy with Gage. Travolta was starstruck at first sight, recalling, "She came in this, this gorgeous woman. We had an immediate chemistry."
Sure enough, the two ended up married on September 12, 1991. The two remained together for 28 years, parted by Preston's passing. But before then, the two celebrated many happy anniversaries, including one such occasion when Preston shared photos from the magical day.
Parents above all else
Both acclaimed actors, Travolta and Preston became known for several big projects, such as Grease and What a Girl Wants respectively – to name just a sliver of each filmography. Jett was born in 1992, Ella in 2000, and Benjamin in 2010.
Ben was something of a much-anticipated surprise, according to Preston. "We had tried for three years, and because of our age we thought maybe it wasn't possible for us," she explained. "So when we got the news [that I was pregnant], we were completely blown away." When Ella found out, she was excited to be a big sister and, as Preston recalled, "When she first saw him, she fell in love." Poignantly, she offered the parenting advice, "Don't sweat the small things. Love your kids like it could be the last moment."
Learning to live on and continue to love
View this post on Instagram
Tragedy first struck the Preston and Travolta family in 2009 when Jett died suddenly during a vacation in the Bahamas. The eldest of the three children had actually suffered from seizures since he was two; at 15 months, he was hospitalized with Kawasaki disease. During the vacation, Jett hit his head on the bathtub, which contributed to his death.
Travolta also opened up about Jett being on the autism spectrum to raise visibility for this demographic, which makes up for approximately one in 44 children in the U.S. The Jett Travolta Foundation, established in 2009, raises funds for children with special needs. And, years after his passing, Jett remains immortalized in heartfelt tributes shared by his family members, especially sister Ella and dad Travolta.
How John Travolta has coped with the loss of Kelly Preston and been there for his family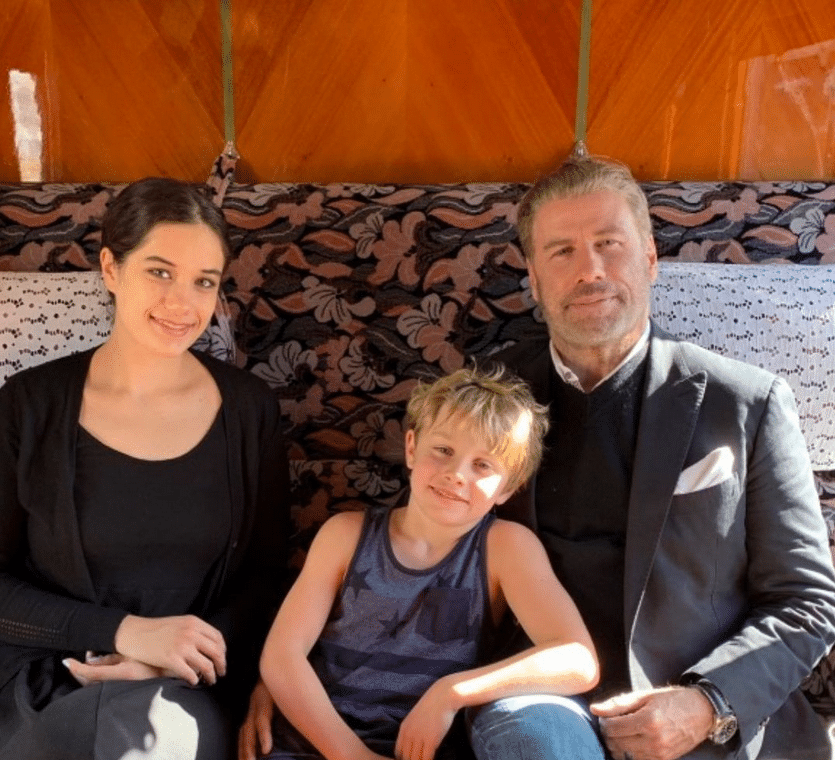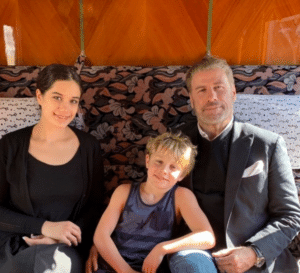 When Kelly Preston died, numerous people were left to grieve. Her passing represented the death of a wife, mother, and friend. She and Travolta based their marriage on having fun, and when Travolta had to grieve, he had to do so both mindful of media attention, his own emotional needs, and the needs of his two children. Travolta balanced all this well, and daughter Ella is grateful to "the most incredible man I have ever known," continuing, "You are not only the best Dad ever, but you are also my best friend. Thank you for raising us, helping us and loving us and thank you for all of the good you do every day."
To the world, Travolta announced Preston's death with a heartfelt Instagram tribute. But his family needed a much different approach. He warned his followers, "I will be taking some time to be there for my children who have lost their mother, so forgive me in advance if you don't hear from us for a while." In that time, he had to carefully share the news with Ben, who was not unaffected by losing such an important family figure. "Because mom passed away, I'm afraid you're going to," Ben shared with his father during a walk together. "I said, 'Well, it's a very different thing,'" Travolta shared. "And I went through the differences about my longevity and her limited life. I said, 'But you know, Ben … you always love the truth and I'm going to tell you the truth about life. Nobody knows when they're gonna go or when they're going to stay.'"
He carefully kept things real for Ben, delicately but honestly adding, "Your brother [Jett] left at 16. Too young. Your mother left at 57. That was too young. But who's to say? I could die tomorrow. You could. Anybody can. So let's look at it like it's part of life. You don't know exactly. You just do your best at trying to live the longest you can."
Loving completely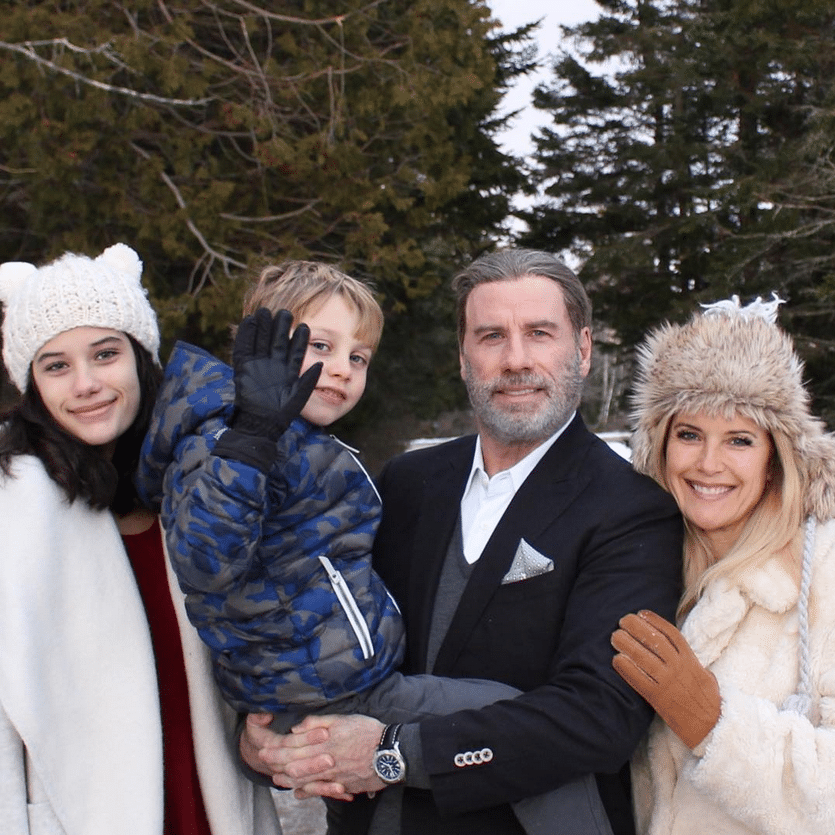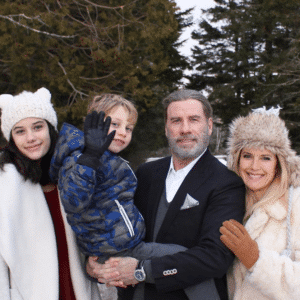 Ben never met his older brother Jett, since Jett had sadly died before the youngster was even born. But too much loss has already struck his family. Yet the bonds between them all were – and still are – clearly defined by love.
As Preston said in a Father's Day tribute to Travolta back in 2018, "Happy Father's Day to the kindest, most wonderful father, husband and man I know. Your heart knows no bounds and I love you completely." The accompanying photo says it all, showing Ella, Ben, Travolta, and Preston together, warm against the cold, ready to keep loving through loss. So, fittingly, this wraps up with a photo of Preston and Jett who have gone but endure through photos of a family held strong by love that continues for them to this day.