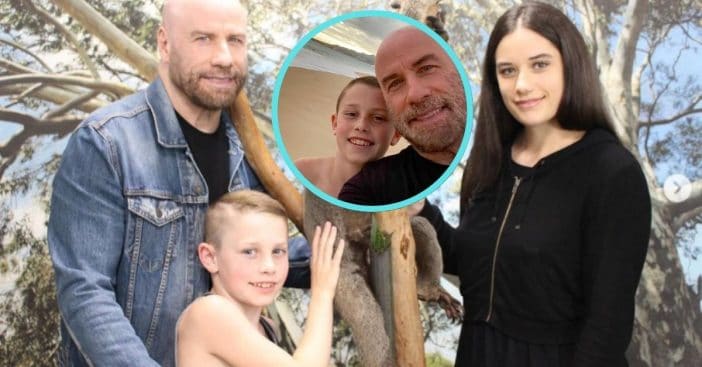 John Travolta is the proud father of three, with his youngest being Benjamin. At ten years old, Benjamin does not often appear in Travolta's social media feed, likely due to his age. However, the Grease star shared a rare and adorable selfie with his son during a beach trip on Halloween.
The father-son duo were all smiles enough to chase away any Halloween scares, and Travolta posed a question that was sure to capture his followers' sense of nostalgia. The entire month is a bittersweet one for the Travolta family, as the 13th would have been the 58th birthday of Kelly Preston, Benjamin's mother and Travolta's wife who died last year after a two-year battle with breast cancer.
John Travolta shares rare selfie with son Benjamin
View this post on Instagram
The days surrounding Halloween were summery for Travolta and Benjamin, based on his selfie that went live a day ago. The caption wishes "Happy Halloween everybody!" with a pumpkin for extra holiday cheer. Travolta then posits the question, "What was your favorite candy bar growing up at Halloween?"
RELATED: John Travolta's Daughter, Ella Bleu, Shares Moving Father's Day Message & Rare Family Photo
Several big-name followers already opined the best treats on the market. Travolta's daughter Ella voted for Reese's while Mötley Crüe musician Tommy Lee went with Almond Joy. Sammy Hagar did not offer up his vote for favorite candy, but he did note "That looks like Cabo to me JT. You can run but you can't hide," before wishing him a "happy every day." Does that make every single day Happy Halloween?

Navigating fatherhood for his son in heartbreaking times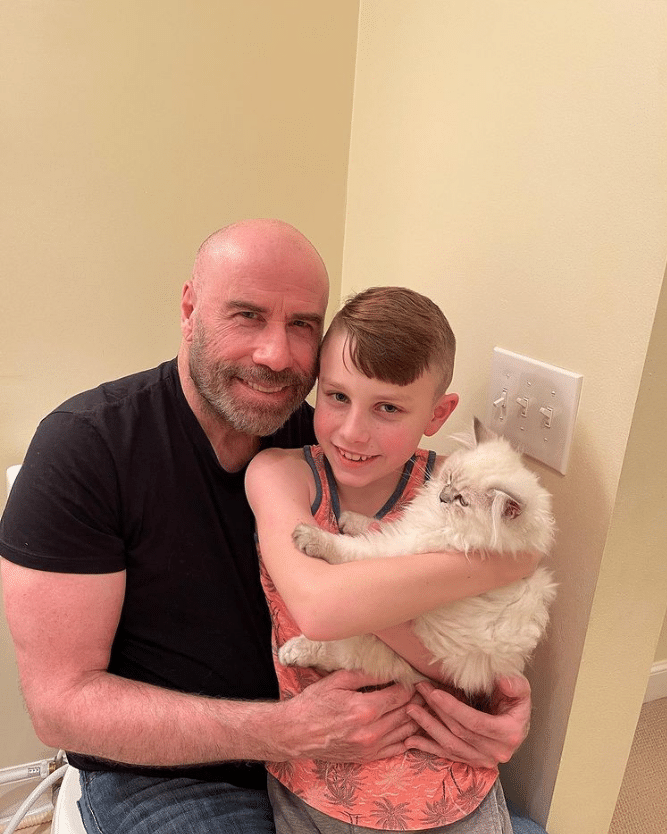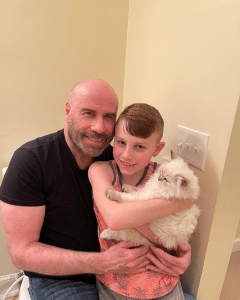 Benjamin Travolta was very young when his mother died and John Travolta had to both process his own grief and be there for his young son through the loss. Travolta discussed how he spoke with Benjamin when Kelly died during an interview on Kevin Hart's Hart to Heart. There, he revealed Benjamin was scared he would lose his father too. "He said to me once, he said, 'Because Mom passed away, I'm afraid you're going to,'" he shared. "And I said, 'Well, it's a very different thing.' And then I went through the differences about my longevity and her limited life."
He was also candid about the uncertain nature of life and just how long it could be. "But you know, Ben, you always love the truth and I'm going to tell you the truth about life," he went on to retell. "Nobody knows when they're going to go or when they're going to stay…Your brother left at 16. Too young. Your mother left at 57 and that was too young. But who's to say?" Moments of togetherness like the one posted over the weekend represent the importance of embracing life and those around us whenever possible.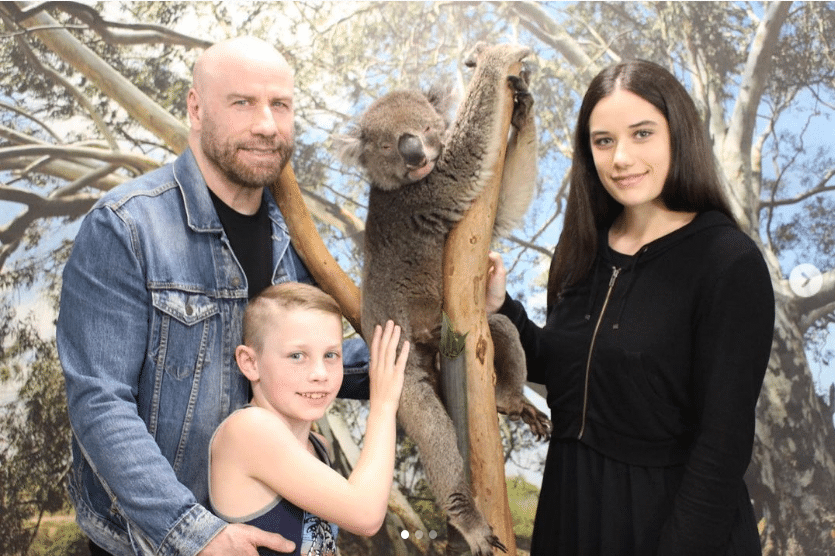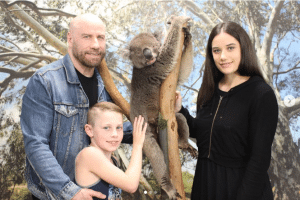 RELATED: John Travolta's Daughter, Ella Bleu, Is Following In Her Famous Parents' Footsteps