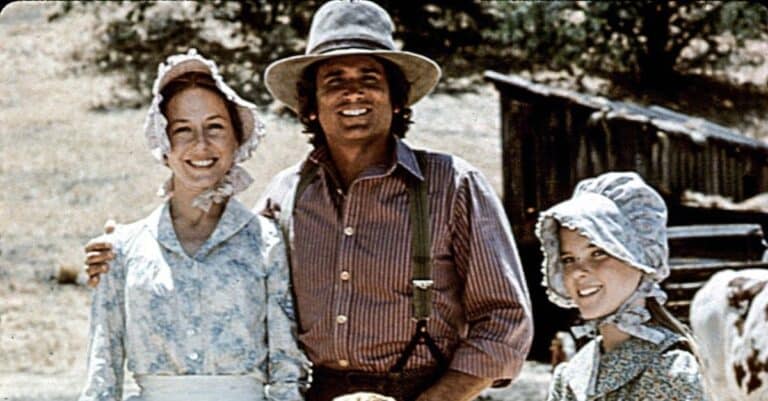 In the '70s, when Little House on the Prairie was on television, it was pretty popular to wear tight jeans and no underwear. Many Little House fans might know that the star Michael Landon would often skip wearing underwear while filming. He wanted to become a heartthrob so he would often wear tight clothing, no underwear, dye his hair, and show off his body.
Turns out, there was another star that skipped wearing underwear on the set. While their reason was less vain and more for comfort, it almost didn't work out one day! Charlotte Stewart played the schoolteacher Eva Beadle during the first four seasons.
Micahel Landon and Charlotte Stewart didn't wear underwear while filming 'Little House on the Prairie'
In her memoir, she wrote, "Much has been made of the fact (mostly by Alison) that Mike Landon didn't wear underwear while he worked. Well guess what? Neither did I – at least not in Simi Valley, where temperatures were regularly out of control." Unfortunately, one day, she almost gave everyone a show because of a bug!
She added, "Once I nearly gave the cast and crew quite a show when my skirt was invaded by a wasp. It happened in front of the schoolhouse while a lot of people were milling around between takes. My first terrified impulse was to throw the skirts up over my head and get the thing out."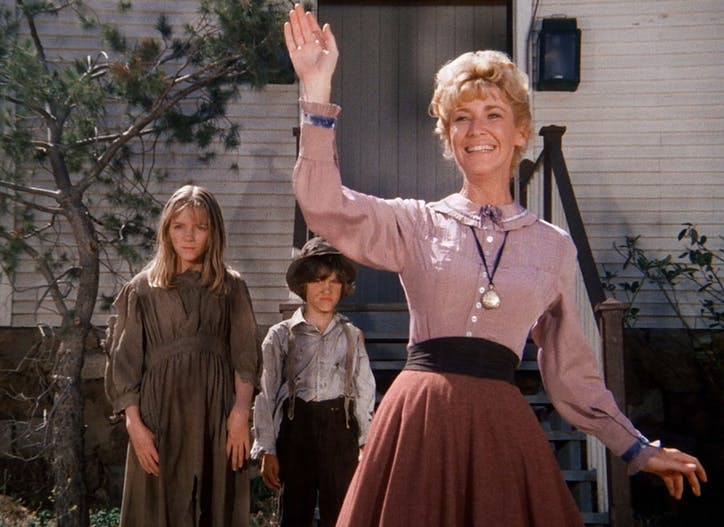 Charlotte concluded, "Fortunately Richalene Kelsay, the wardrobe person, grabbed my arm and dragged me around the back of the church where we could flush the beast out and I could avoid advertising my wares."