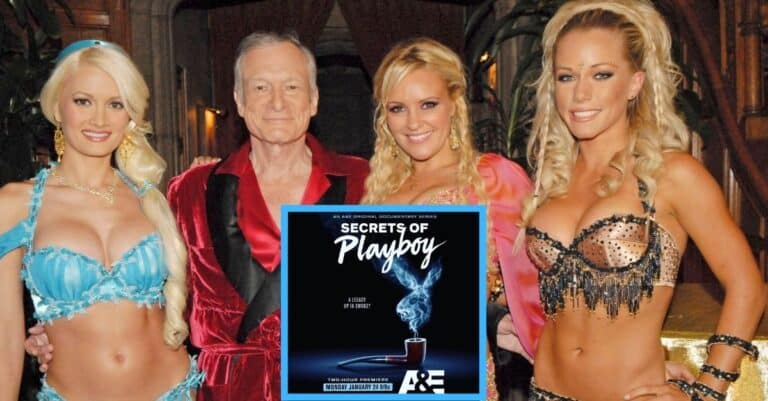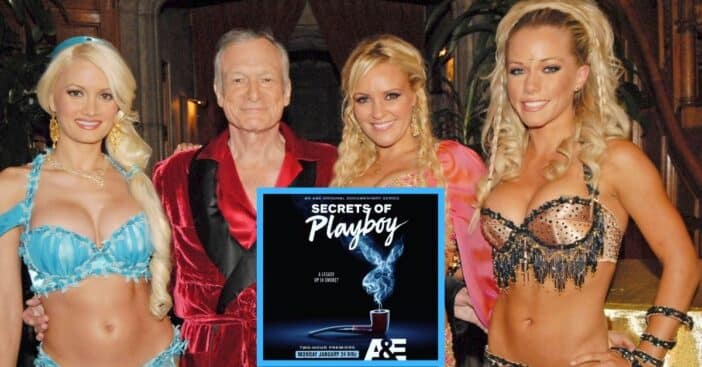 One branch of female empowerment celebrates whatever path a woman chooses for herself – be it homemaker, business executive, or something else entirely – as long as it is her choice. Coinciding with the sexual revolution of the '60s, it extended to accepting however modest or revealing a woman might dress, so long as it was her choice. That was a basis for Playboy, founded by Hugh Hefner, to say his mansion promoted women's rights, but the new documentary Secrets of Playboy paints a different picture.
A&E's upcoming docuseries, broken into 10 parts, is due out on January 24 and promises to not only reflect on the practices of Playboy from a modern lens, but to pull back the curtain to unveil the full extent of the activties that took place at the Playboy Mansion, which allegedly includes rampant drug use and pressuring women into uncomfortable sexual acts again and again.
Dive into the 'Secrets of Playboy'
The two-hour premiere of Secrets of Playboy kicks off on Monday at 9/8c and "explores the hidden truths behind the fable and philosophy of the Playboy empire," according to its online listing. Inevitably, it will also explore the life and behavior of Hugh Hefner, founder of the whole enterprise. The first two episodes will be "The Playboy Legacy" followed by "The Girl Next Door," a reference to the series Hefner began starring his many girlfriends that painted the Playboy Mansion as the palace princesses dreamed of living in.
The series is expected to draw from archival footage as well as testimonials from individuals involved with Playboy in a variety of ways, from Playmates to Hefner's assistants, and more. From these testimonies come allegations of drugging the women living at the mansion, manipulating them, and directing them to perform sexual acts on guests. Though Hefner died in 2017, the continuation of Playboy said in a response to these claims, "Today's Playboy is not Hugh Hefner's Playboy. We trust and validate these women and their stories and we strongly support those individuals who have come forward to share their experiences. As a brand with sex-positivity at its core, we believe safety, security, and accountability are paramount. The most important thing we can do right now is actively listen and learn from their experiences."
What were these alleged experiences?
Allegations resurface about life at the Playboy Mansion
Reportedly, drug use ran rampant in the mansion, to the point that so much was so readily in reach, the dogs could lick some up. The series also interviews Holly Madison, Sondra Theodore, PJ Masten, and Stefan Tetenbaum; the latter worked as Hefner's valet, and claims Hefner had a doctor examine each woman directed to spend time with any of his visiting friends. In a similar vein, this allegedly also included a "pig night," where Hefner hired sex workers he deemed unattractive and had them perform acts on his inner circle.
Theodore is reported to explain, "They had a protocol. He liked to direct and you didn't segue away from it because you could tell it irritated him." She further claims there were events that involved multiple people at once that "broke me like you'd break a horse," and she would also be sent on multiple cocaine runs to cater to Hefner's alleged addiction. Accounts have increasingly circulated about the true nature of life at the Playboy Mansion. In contrast to this, model Marilyn Cole felt respected and liberated posing for the magazine. Do you feel Secrets of Playboy will paint the full picture?
My new series, "Secrets of Playboy" will start with a two hour premiere on Jan 24th on A&E: pic.twitter.com/VPQuNq0QdO

— Alexandra Dean (@alexhaggiagdean) January 14, 2022