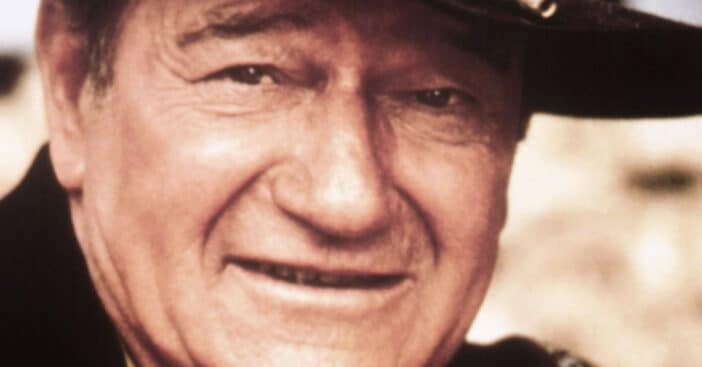 John Wayne's career actually didn't start in western films. His first few films were in the silent era, including 1928's Four Sons. It is a silent drama film that follows a widow with, you guessed it, four sons. All four of the sons go away to fight in World War and drama ensues.
John played an uncredited officer in the film as his career was just beginning. However, even though he was a newbie, that didn't stop him from having a tantrum on the set! The book Hourly History's John Wayne: A Life From Beginning to End talks about what happened and why he stormed off the set of Four Sons.
John Wayne had a tantrum while throwing leaves during 'Four Sons'
The text read, "Although innocuous in nature, this scene was very important for the production team and had to be done several times in order to get it just right. This put John Wayne in the tedious position of continuously dumping leaves, sweeping them up, and then dumping them again."
It continued, "Wayne was growing weary of the retakes, and somewhere along the way lost his order of operations and found himself sweeping up leaves when he should have been dumping them, completely messing up the shot. The crew was frustrated, but when Wayne realized what he had done, he was even more aggravated and threw his broom down, marching right off the set in what amounted to an exasperated tantrum."
The director, John Ford, wasn't at all bothered and found it funny. He reportedly saw something special in John and helped him to become one of the biggest stars of all time.