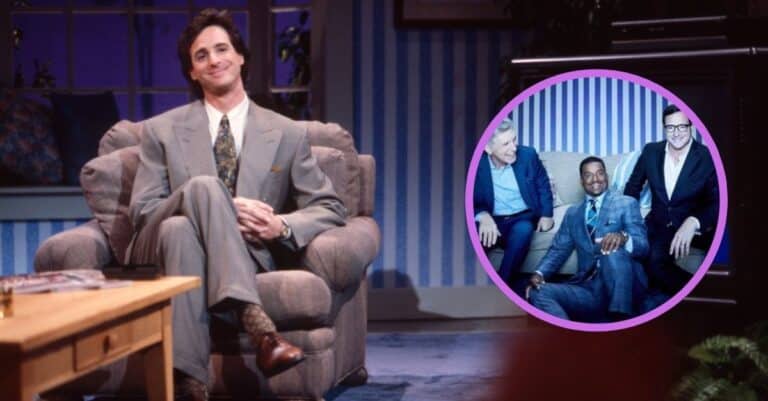 Around the same time he became America's dad as Danny Tanner, Bob Saget took up the job of hosting America's Funniest Home Videos. From 1989 to 1997, he hosted the comedic compilation show and this same program, now hosted by Alfonso Ribeiro, paid homage to him following his unexpected passing on January 9.
Known shorthand as AFV, the program first aired in '89 as a special, making Saget its premiere host. Ribeiro, another sitcom star, currently holds the position after taking over for Tom Bergeron, and so oversaw the tribute to his predecessor by setting somber time aside to remember the Full House star.
'America's Funniest Home Videos' honors its original host Bob Saget
On January 14, the show's YouTube page shared the tribute segment of the first AFV episode to air since Saget's passing at his Florida hotel at the age of 65. The segment in question is a minute-and-a-half long and begins with a preamble by Ribeiro, 50 who took over the job of host in 2015. "As you've heard, the world lost a legend last week and 'AFV' lot a family member," his speech began. "Bob Saget is synonymous with 'AFV' to this day and this show wouldn't be the same without his unique sense of humor. It's been my honor to continue carrying the torch that Bob so brightly lit."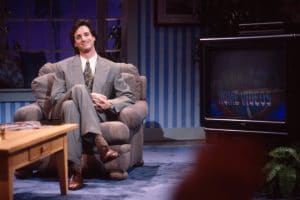 What follows is a montage of clips featuring "Bob being Bob. Primarily, it includes outrageous and endearing clips of Saget performing physical comedy, dishing out quick jokes without missing a beat, and playing off of the environment. Then the video also features a chat between Saget and the man who took over as host for 15 years, Tom Bergeron.
'AFV,' Tom Bergeron, and Alfonso Ribeiro show the many ways to honor Bob Saget

View this post on Instagram
As a clean response to Family Ties, ABC's Full House gave the whole family characters to love, including Danny Tanner, endearing Saget to multiple generations of viewers thanks to his diverse portfolio ranging from uplifting and wholesome to scandalous and raunchy to relatable and outrageous. As such, fans from all areas of the industry mourned his passing as not only a comedic icon but also as a friend. Both Bergeron and Ribeiro shared their own individual tributes to Saget on their social media pages. Bergeron shared the Cameo video Saget composed for him as the pandemic gained momentum, while Ribeiro shared a photo of himself and Saget and declared, "There's no AFV without Bob."
View this post on Instagram
The caption to the AFV video on YouTube offers a similar sentiment. The caption calls Saget "the backbone of a TV show that has gone onto entertain not only America, but the world." It also offers readers and viewers a unique and meaningful way to honor Saget in a manner that would bring joy to him. It directs readers to the Scleroderma Research Foundation, which has created a page dedicated to Saget. The Full House alum was dedicated to finding a cure for scleroderma, which is the rare disease his sister suffered from before her own untimely passing.
The foundation remembers Saget for his "deep compassion, uncommon kindness, and huge heart" while Bergeron remembers falling into conversation with Saget and Ribeiro as though they'd been brothers the whole time. How do you remember Bob Saget?