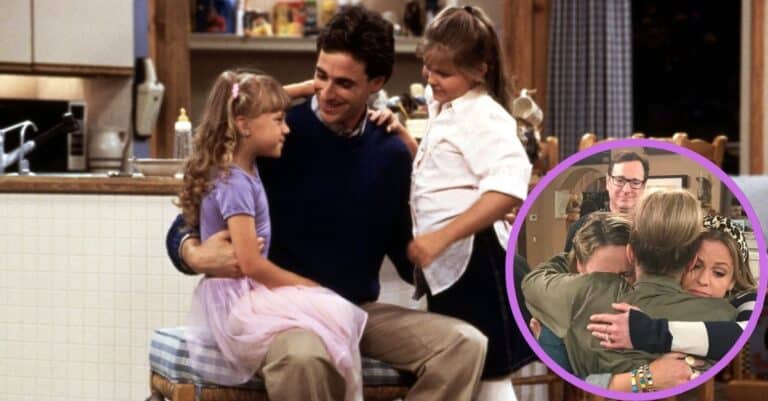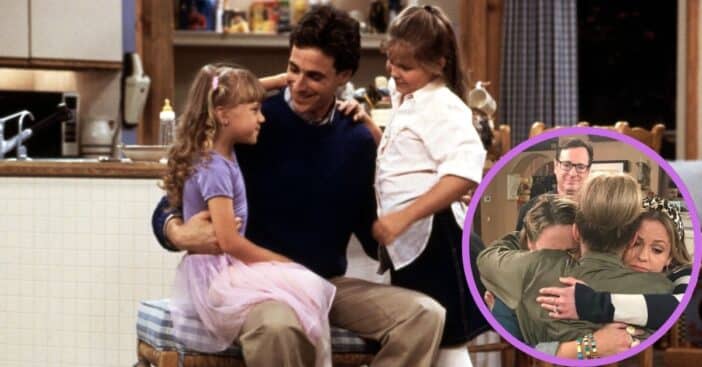 Bob Saget, former host of America's Funniest Home Videos and member of the ensemble cast of Full House died on January 9, prompting a flood of tributes from those who knew them. Jodie Sweetin provided one such tribute to Saget along with a vow she promised to fulfill at his funeral.
Sweetin, 39, who played middle child Stephanie Tanner in the ABC series, shared a profound tribute to her TV dad on a Monday Instagram post. In it, she both outlined the heartfelt bond they shared forged by love and the witty, humorous side she knew Saget to have, which she plans to honor during her final goodbyes.
Bob Saget and Jodie Sweetin loved each other more
View this post on Instagram
Sweetin shared three photos to her Instagram earlier this week, each prominently featuring Saget being a devoted father figure both for the camera and for the younger peers he worked with on Full House. A long caption accompanies the pictures, outlining how she and Saget would end every conversation saying "I love you," which inevitably led to some friendly yet sincere competition when "he usually had to have the last word, 'I love you more.'"
She also had many memories of Saget to share that show, once again, how he blended being a father figure with an incurable comedian. "The hundreds of inside jokes we all had," Sweetin mused, "the kind that only a family knows and that nobody else will ever understand or think is funny. Notes sessions on the show, sitting and laughing all together at the kitchen table on set." She also recalled the time she "out 'Bob'd Bob" with one of her jokes; as much as he was a wholesome character on Full House, Saget also famously had plenty of adult humor in his stand-up routines. It is this latter trait that Sweetin plans on paying tribute to, just as Saget would want, for his funeral.
Jodie Sweetin promises Bob Saget an inappropriate joke at an appropriate time
Sweetin then turned to thoughts of the future in her tribute to Saget. "I'll miss you Bob," she shared. "I'll make sure and tell an inappropriate joke at your funeral. In your honor. I know you would've wanted that." Her post went on with a bittersweet throwback, "But you were supposed to be here longer…How Rude." Whenever something didn't go Stephanie's way, she called it as she saw it: how rude. Losing Danny Tanner is certainly one of the biggest examples of a slight against many hearts this month and, based on accounts of Saget's brand of humor, her quote would be the kind of callback he'd appreciate.
View this post on Instagram
The circumstances of Saget's passing still currently remain a mystery, especially considering that he was in the middle of his I Don't Do Negative Tour. No one in the audience the night before he died suspected he was feeling ill, though he had recently overcome a bout with COVID-19. He incorporated that into his night of jokes, in true Saget fashion, always ready to bring laughter when possible, though also in true dad fashion, Sweetin noted, "Someone who would also call and profusely apologize for at LEAST 15 minutes if he thought he MAY have perhaps said something he shouldn't have or thought maybe he took a joke too far." Through all the jokes and tributes through humor, Sweetin wants people to know, "He was a genuinely kind spirit who made it through so much in his life, and was most happy when he was helping others."
Currently, there are no confirmed details about Saget's funeral.