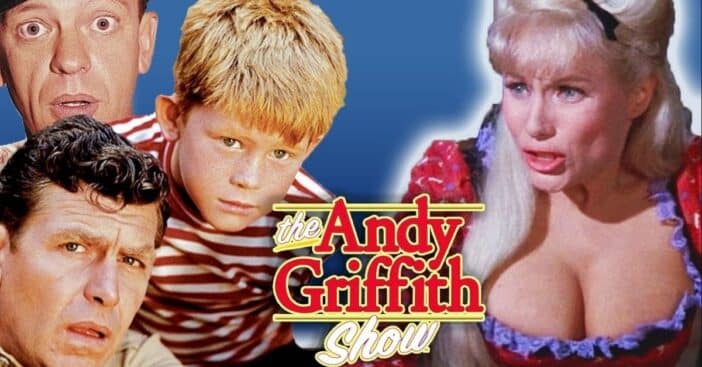 Andy Griffith once said, "The straight man has the best part. He gets to be in the show and see it, too," and The Andy Griffith Show was a show everyone wanted to see. Created by Sheldon Leonard of The Danny Thomas Show, this series even spawned from an episode of Danny Thomas – and Griffith was the perfect example of wholesome comedy. Doubled over laughing one minute, and the next being hearing some sage advice. They were great lessons about humility and honor, how to be a kind human. This show helped raise a generation. 
But with all we do know about the legendary program, what don't we? Were there surprise rivalries and romances throughout the cast? How do you come up with plot ideas for 8 seasons of life? And why did this enduring sitcom finally come to an end? Today we're going back to Mayberry. 
What's in a Name?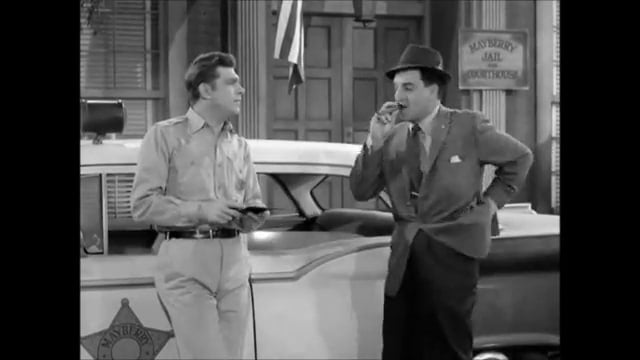 The Andy Griffith Show was a spinoff of sorts from that episode of The Danny Thomas Show called "Danny Meets Andy Griffith." In that episode, Andy was introduced as Sheriff Andy Taylor and Ron Howard as Opie. Francis Bavier was even there, too! 
RELATED: 'The Andy Griffith Show' Cast Then And Now 2021
Now, how did Opie get his name? Well, creator Sheldon Leonard was a huge fan of 1930s bandleader Opie Cates, and he threw in that little tribute to him.
Capturing Nostalgia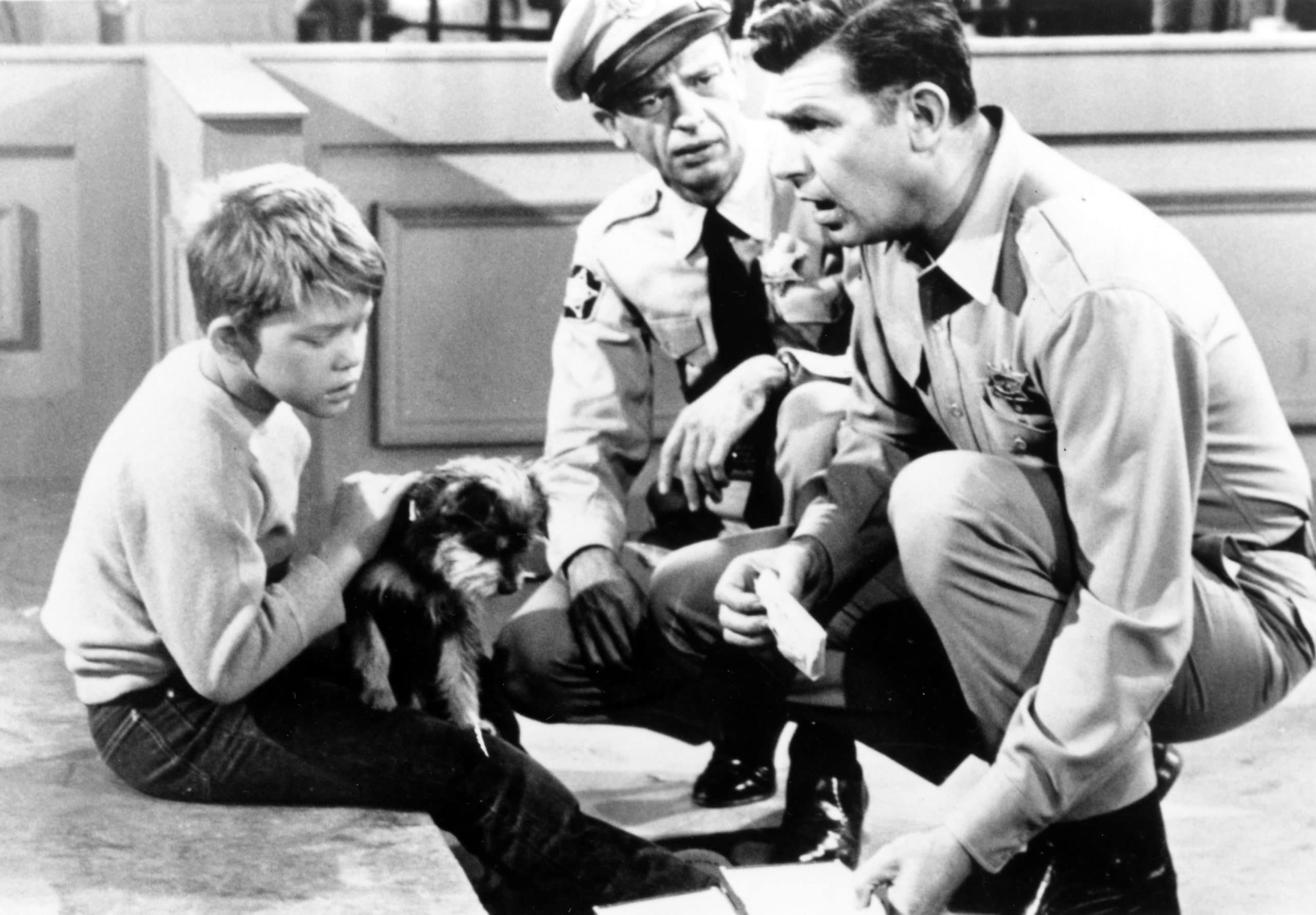 The Andy Griffith Show aired throughout the '60s, but that wasn't the tone the show had. It felt like something from long before, and of course, that was the point. Griffith said, quote, "It had a feeling of the '30s," all to capture "a time gone by." The humor, the gentle lessons, all of it was to create nostalgia. 
Whistle While You Work
What a phenomenal theme song. The Andy Griffith theme knew how to get us to stick around. But did you know the song actually has a name: aptly titled "The Fishin' Hole", composed by Earle Hagen and Herbert Spencer. Hagen's credits include favorites like The Dick Van Dyke Show, The Mod Squad, and I Spy. He would also co-write the theme for the western comedy Rango.
Spencer worked with Hagen on The Danny Thomas Show, but composing "The Fishin' Hole" was quite the breakout opportunity. He earned enough street cred to make Broadway musicals into movies and got to collaborate with the John Williams, who basically wrote every film score of all time, I think – can we check that? Yeah, that's true.
And "The Fishin' Hole" was a tune we could all recite, even without lyrics. But surprisingly, it did have lyrics. They don't come up in the show, but Griffith himself recorded the words, and now it's online for us all to enjoy!
Lakeside Living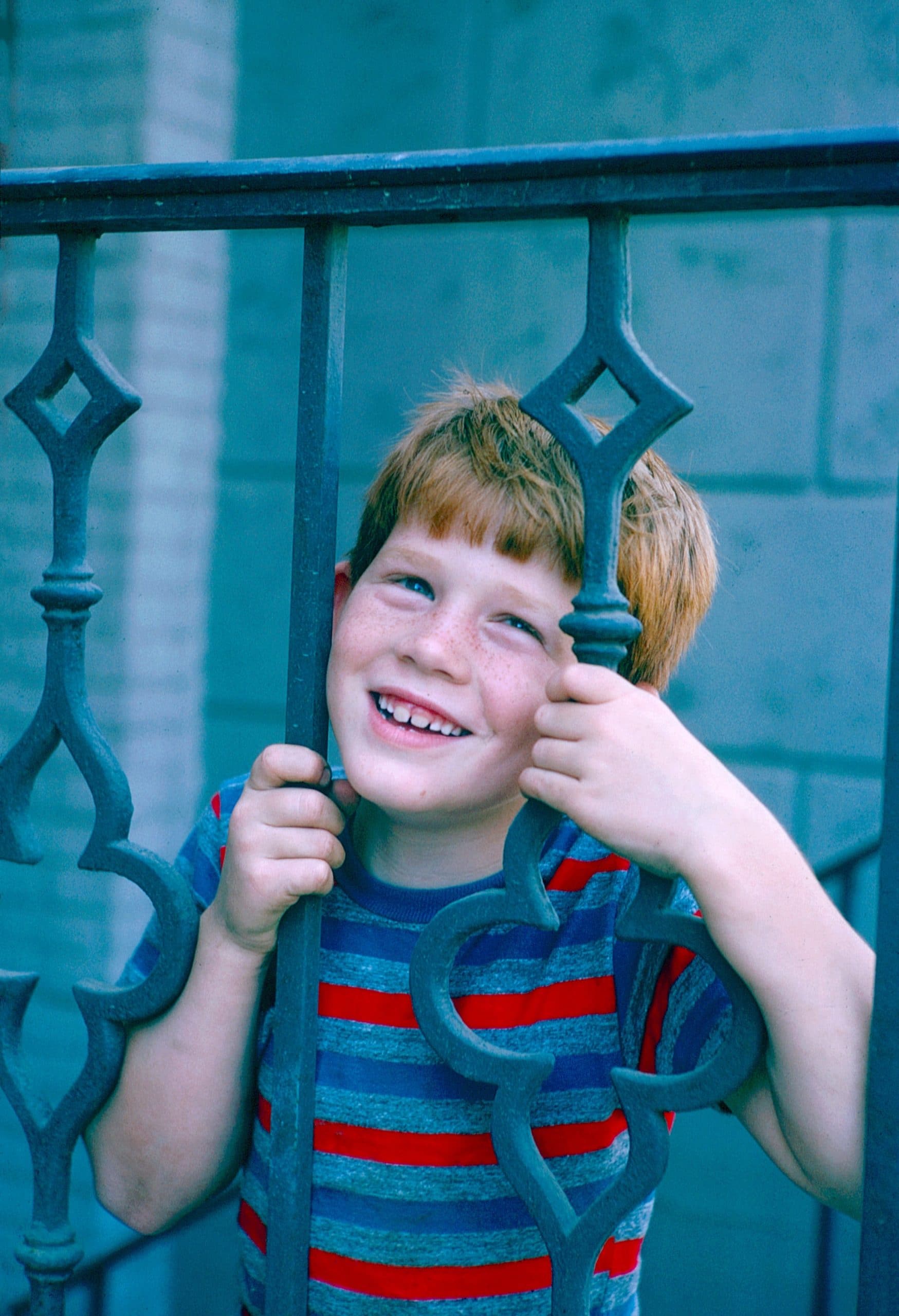 Nothing seems more idyllic as a father and son strolling along a lakeshore throwing rocks into the water. And if you chuck a rock into the lake, you've already done more than Opie. Because whenever little Ron threw his stone, it always landed on…well, land. So, they had a prop guy toss one at the same time for that big splash.
And Andy's little nod of approval. That's a direct tribute to Griffith's own father, who did that same gesture to say "Good job!" Filming this iconic intro took place at Franklin Canyon Park in Los Angeles, but Mayberry itself was inspired by Mt. Airy, North Carolina. Griffith's hometown.
The Art of Compromise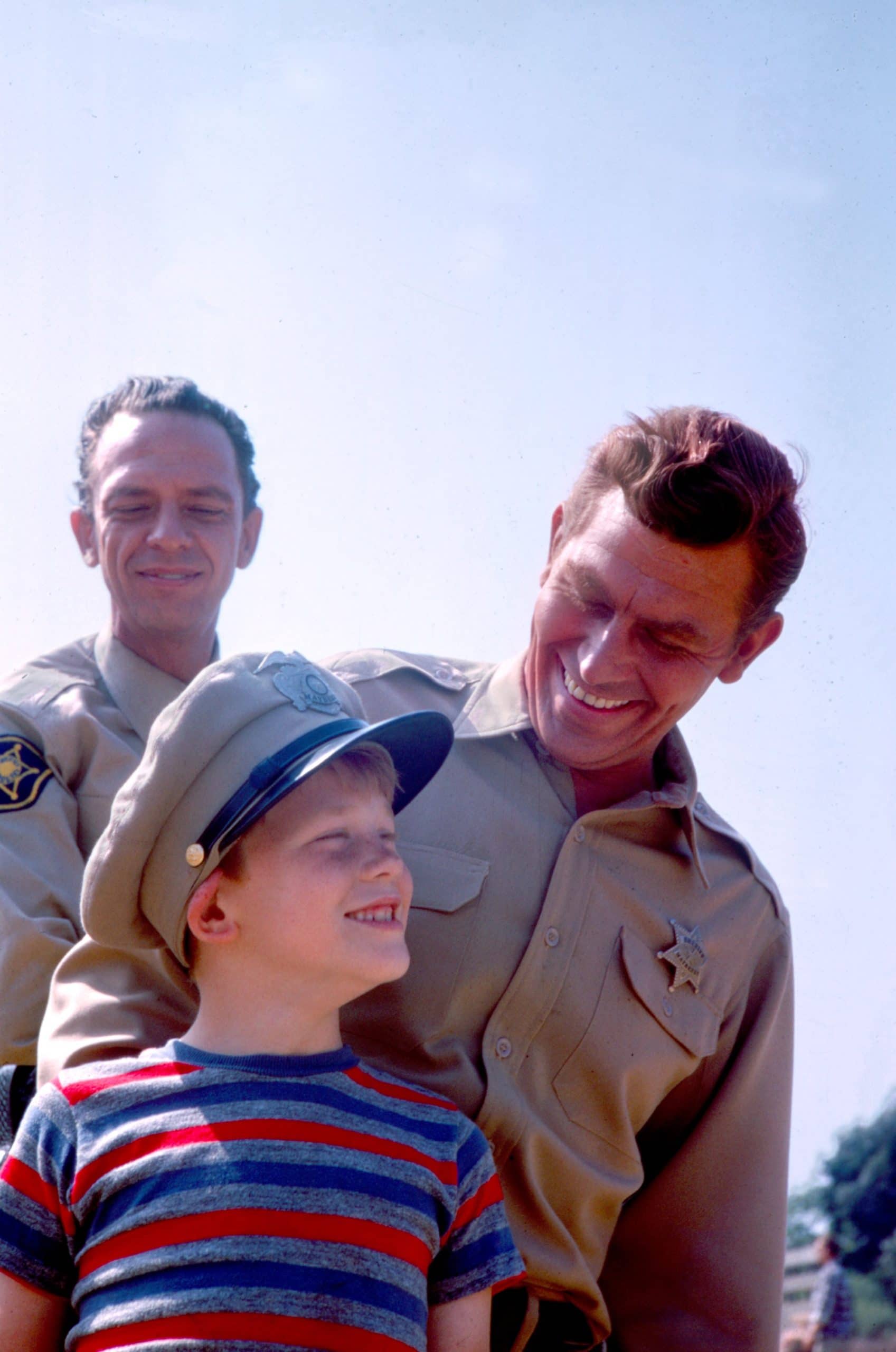 Andy Griffith sure had a lot of power, but there were some big points of disagreement. If he had it his way, there wouldn't be a mayor. Leonard pushed for the inclusion of Mayor Pike – later Mayor Stone – as Sheriff Taylor's boss. Andy disagreed. Griffith's big hangup was that a mayor couldn't have been Taylor's boss. A sheriff is a county employee while a mayor is a local town official.
He also hated the laugh track. Part of this came Don Knotts, who had just come from the downfall of The Steve Allen Show and he apparently told Griffith that he believed the fall was correlated to the laugh track. Andy also had thoughts on the three-camera setup. Griffith proposed a back-and-forth taping in front of a live audience and recording that laughter, then adding it to the broadcast, but it was deemed too difficult and costly.
There's something about Floyd…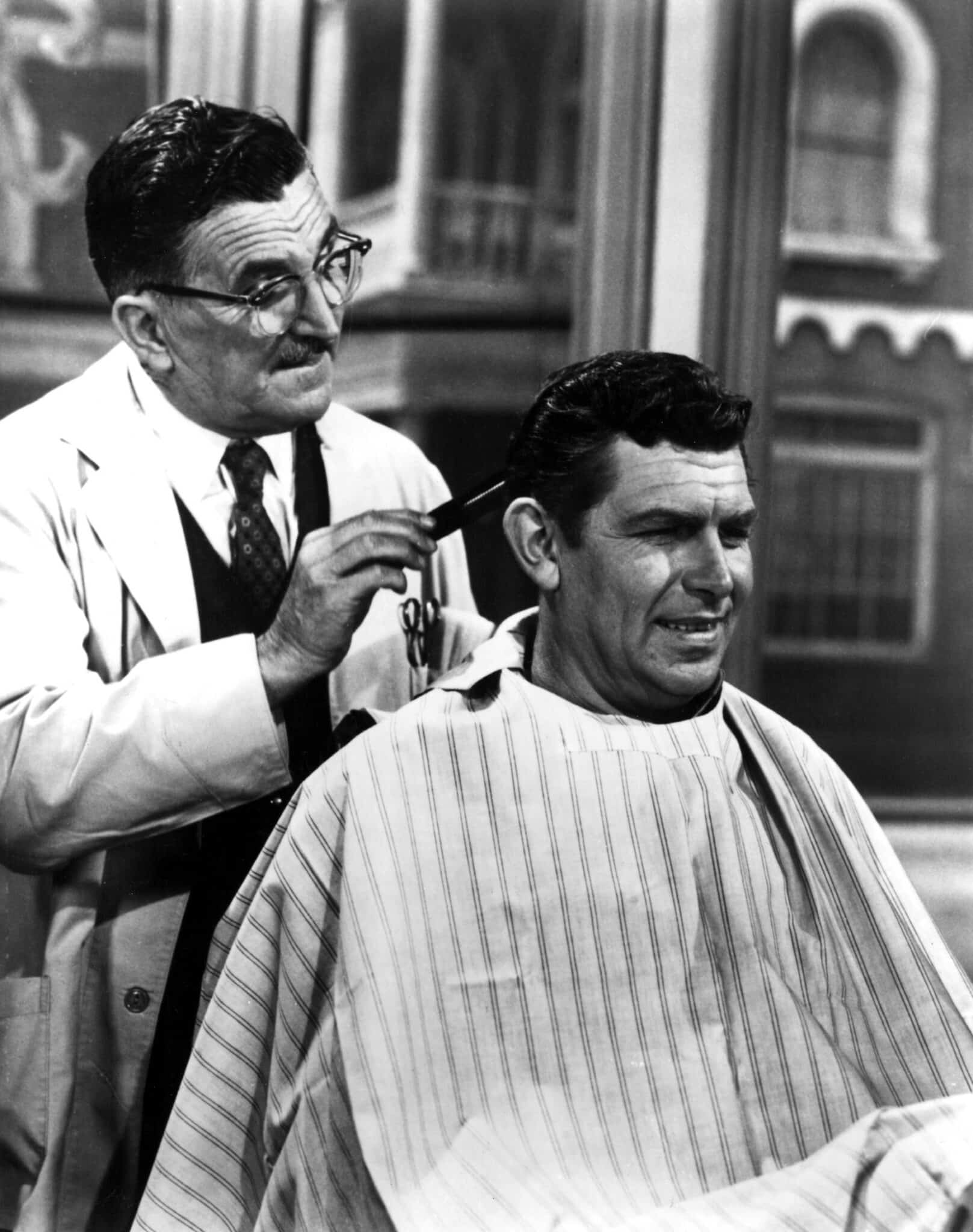 Floyd Lawson became one of Howard McNear's most famous roles, next are his early '60s Elvis flicks…Blue Hawaii and Follow That Dream. But The Andy Griffith Show presented some unique challenges. During the series, McNear suffered a massive stroke and had complications with his arms, and even trouble standing.
So they made him a special stool and he could casually lean when needed, but most of the time he was seen sitting, usually outside of the barbershop. You'll notice Floyd doesn't move his left hand. He also doesn't change his calendar. The whole series, it stays right on February.
Sheriff Taylor hurt his arm too, but for a totally different reason. In season 2, he wears bandages and says he was hurt arresting some criminals. In reality, Griffith broke it while punching a wall. Now that's not how you process anger, Andy. Even Opie knows that. 
Joke's on you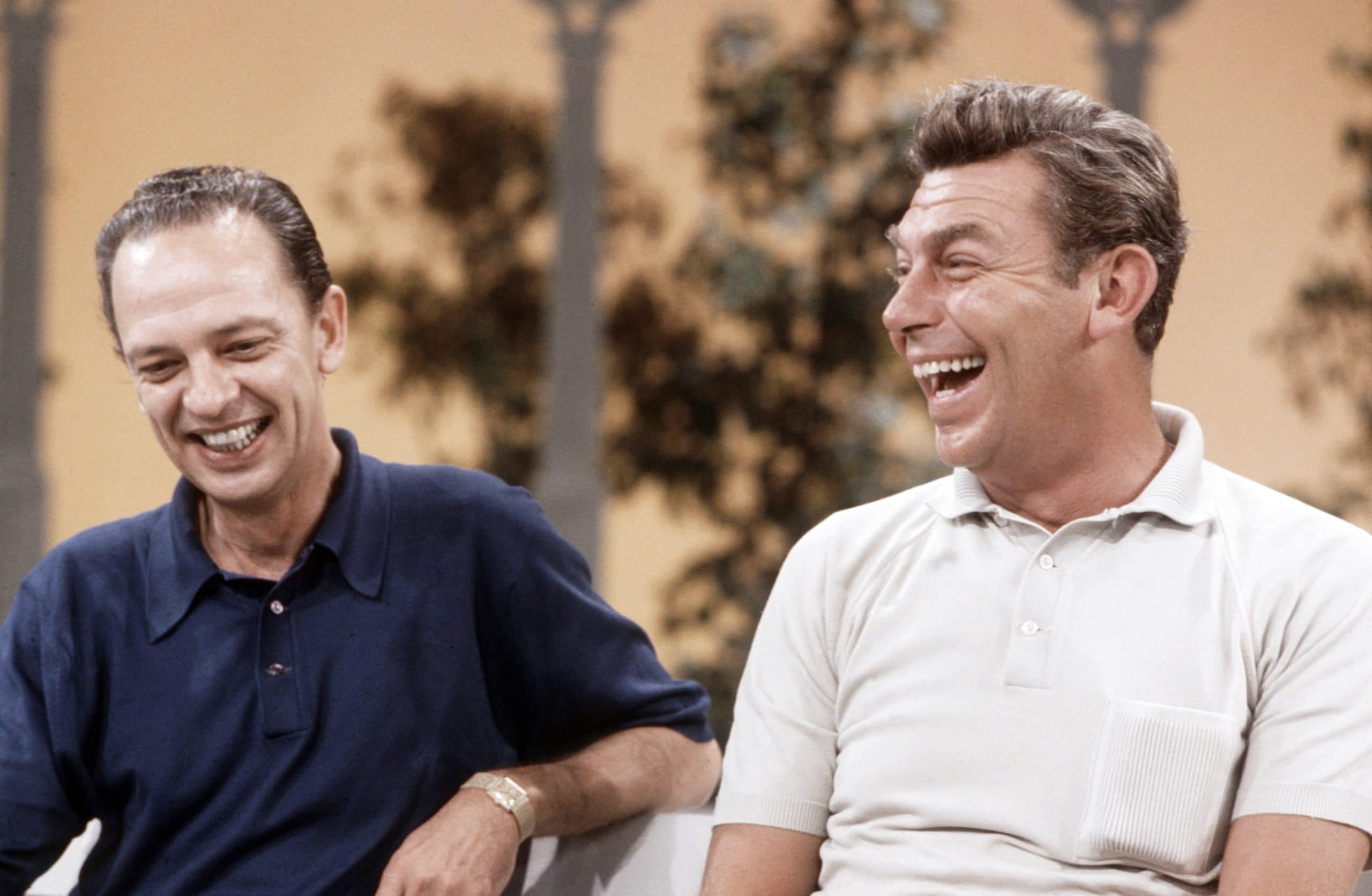 Andy Griffith was supposed to play the funny guy on the show, not the straight man. But since that didn't happen. Andy channeled his thirst for the outrageous by becoming a notorious practical jokester off-camera.
Sometimes when Don Knotts tried to speak, Griffith would cut him off by dropping a metal film canister on the floor. Then, one time George Lindsey woke up from a nap and found meat tossed all over his dressing room. That's a rare joke, right there. Knotts was his favorite target though, known for keeping a level head. Griffith enjoyed trying to throw it off its axis. Some shoes were misplaced in the process.
Romance and Rivalry
Andy Taylor made his two jobs look easy, first as an officer of the law and then as a single parent. In reality, it's a good thing he had Aunt Bee to help him out. She took care of the house and gave Opie a loving maternal figure. It was Andy's idea to invite Bee to Mayberry and the help was welcome, but there was no love lost between the actual actors.
The problem was their demeanors off-screen, Griffith enjoyed his practical jokes, and Frances was a very serious person. Throughout her time on set, Bavier was known for being difficult to work with, and when upset, everyone knew it. After the show ended, Griffith and Ron Howard went to visit Bavier and she turned them away. Ouch. But for any interpersonal drama, the crew could rely on makeup artist Lee Greenway, who got to bond with everyone who sat in his chair. He basically doubled as the makeup artist and cast therapist, but nothing quite bridged the gap between Griffith and Bavier for years.
Bittersweetly, by 1989, Frances told Andy she regretted their friction, and of course, Andy felt the same way. They mended the relationship just before she passed away that same year. Emotions were a bit more of a mixed bag between Griffith and Betty Lynn, the famous face of Thelma Lou. She was only in 26 episodes but she thought she could have been in even more. Betty Lynn approached Griffith and asked them to give Thelma more to do. Andy reportedly shut her down and told her to butt out. And when Lynn took it up the ladder to producers, she ended up being fired. For the next 20 years, the pair didn't speak at all. 
What makes this worse was Lynn had a crush on Griffith while filming. But, she respected his marriage and thought his wife was a lovely lady. The feelings might have been a bit mutual there, since Griffith asked her to sign a portrait for him and told her, quote, "You were Don's girl, but you should've been mine." Thankfully, these two also reconciled after Griffith called her suddenly in 2008!
A little encouragement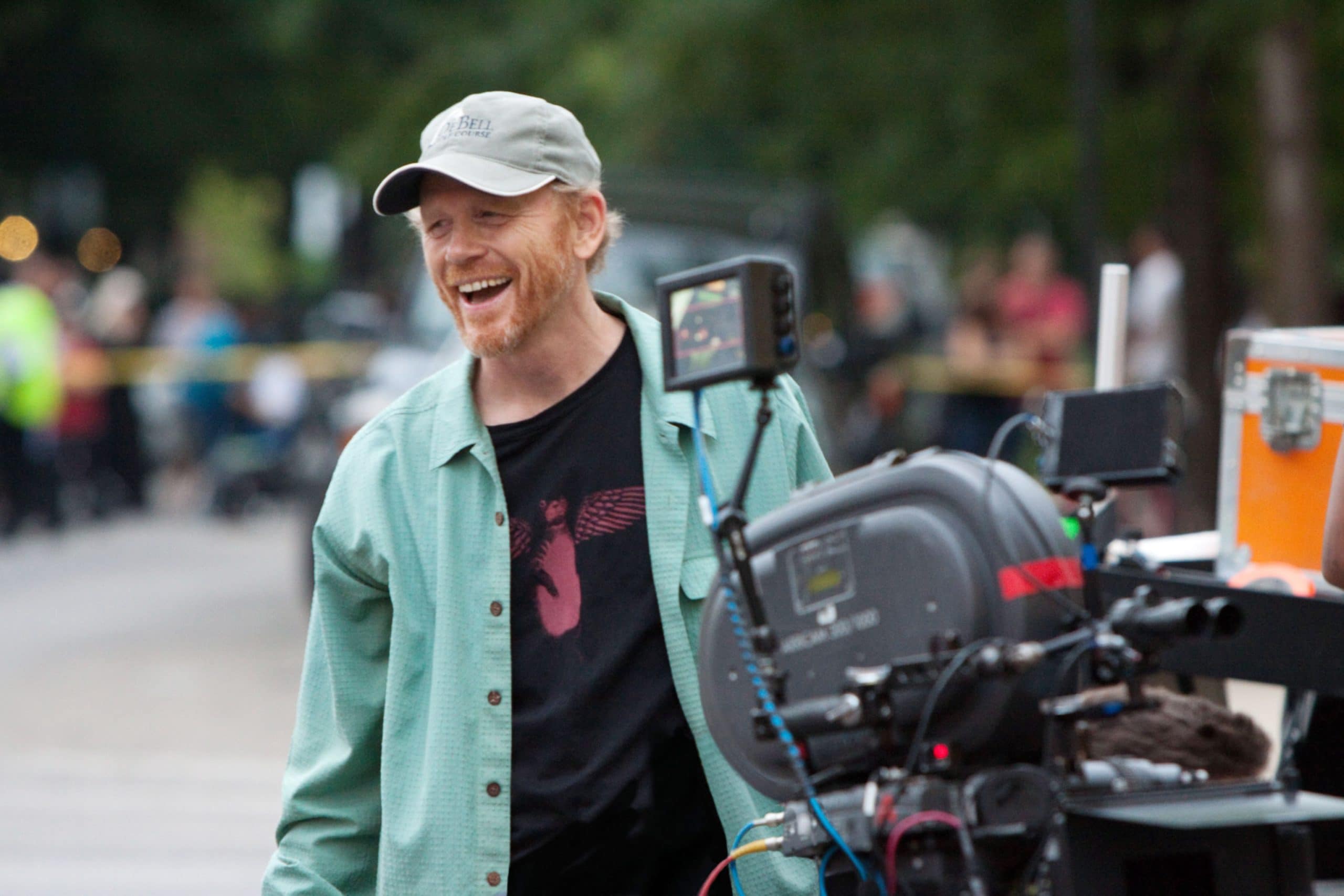 Ron Howard got his breakthrough at the young age of six – he couldn't even read when he started this show! He'd been exposed to the industry since he was a baby thanks to his acting parents, but he still had plenty to learn about responsibility and teaching that would go on to make all the difference. Fortunately, he had the best teacher, Andy Griffith.
Whenever Howard did a good take, Griffith would tell him, "You did that well, Ronny" – every time. And adorably, Howard picked up on this and started saying the same thing back to Andy after his good scenes! It became a pretty cute ritual for the pair.
And most of us know, Little Opie went on to become one of the best producers and directors in Hollywood, responsible for sensational projects like Splash, Apollo 13, The Da Vinci Code, and A Beautiful Mind! But his very first directing job can be traced to – you guessed it – The Andy Griffith Show. Little Ron Howard liked to tell anyone who would listen to his ideas episodes and finally, director Bob Sweeney heard him out and used his ideas for the episode "Barney's Replacement." One scene had Opie speaking at a courthouse, and Howard told the director he didn't think the line sounded natural for a seven-year-old. So, they went with his version instead.
Griffith Galaxies
Sheriff Taylor had a smooth set of wheels to keep things peaceful in Mayberry, thanks to the Ford Galaxie. The show had a deal with the company – after all, it was great advertising. The deal made it so a local dealer would provide the show with the newest Galaxie model whenever available, of course, free of charge.
Then, the dealership took the old one, repainted it, and sold it. That means there are still Griffith mobiles out there somewhere… if only we could find one. 
Ending on a strong note
Throughout its eight-season run, The Andy Griffith Show never dropped below 7th in the Nielsen ratings, and when it ended? It was number one. For context of how rarely that happens, only two other shows have it: I Love Lucy and Seinfeld. Kinda the Holy Trinity, I'd say.
As for why The Andy Griffith Show concluded, it was mostly a matter of fatigue. Not for viewers, thankfully, but for the star himself. Andy had only planned to do the show for 5 seasons, which is what he told Don Knotts, who listened to his friend and left in 1965 to break into film. Andy got swayed by a hefty paycheck and kind words and decided to stick it out for seasons 6,7, and 8. But by the end, Andy feared it was becoming just a regular situational comedy and he was afraid it wasn't giving viewers his best work. So, an insightful, nostalgic show planned the noble end it deserved. And that's all we can hope for, really.
Did your family watch this quaint refreshing TV series? What was your favorite episode? And who was your favorite Mayberry resident? Get in the comments and let us know, we want to hear from you all.