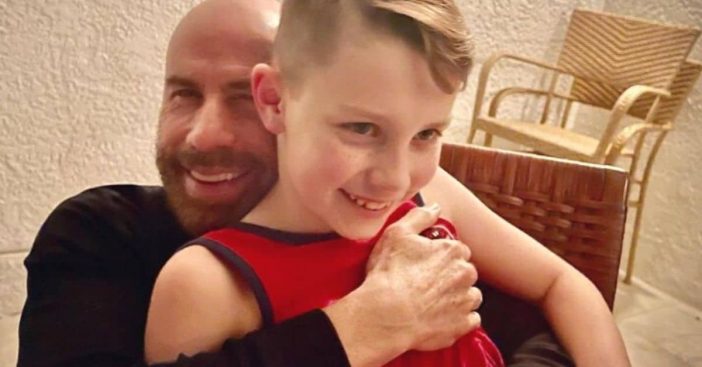 Benjamin Travolta recently celebrated his 10th birthday. His father, John Travolta shared a rare photo of Benjamin to celebrate his birthday. The family has been pretty quiet since the loss of John's wife and Benjamin's mother Kelly Preston this year. She died after a private battle with breast cancer.
In the photo, Benjamin looks a lot like his late mother! They shared the same blonde hair and blue eyes. Alongside the photo, John simply wrote, "Happy 10th birthday my wonderful Ben! I love you!" John and Kelly also shared daughter Ella Bleu and late son Jett.
John Travolta shares rare photos for his son Benjamin's birthday
View this post on Instagram
About a month ago, John was feeling nostalgic as he shared a throwback photo of his children. Ella and Benjamin are about 10 years apart in age. In the photo, Benjamin is a baby and Ella holds him proudly. John captioned the photo, "TBT "My babies."
RELATED: Watch John Travolta And Daughter Ella Bleu Dance Together In Honor Of Late Kelly Preston
View this post on Instagram
It seems as though the family is staying tight-knit during these tough times. We wish them all the best while healing from the loss of such a beautiful soul. Happy birthday, Benjamin!