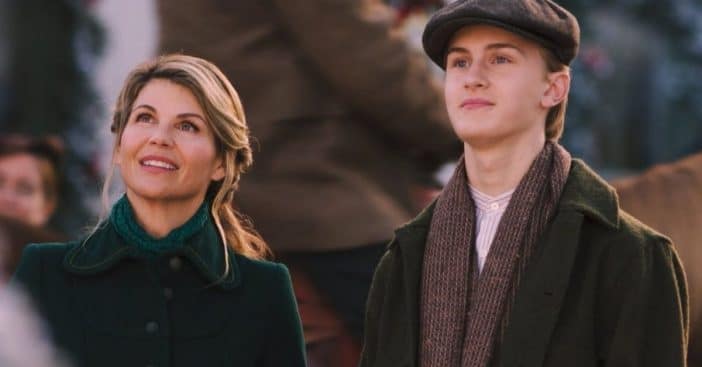 Since the fallout of the college admission scandal, Lori Loughlin's acting career was in a place of limbo. She was last seen as Abigail Stanton in season six of the Hallmark series When Calls the Heart, and she will reprise that role for When Hope Calls.
Entertainment Tonight shared a video entitled "Lori Loughlin's FIRST FOOTAGE as Abigail Stanton in When Hope Calls." It lasts one minute and twenty seconds and shows "Lori Loughlin and Carter Ryan reprise their roles as Abigail Stanton and Cody Stanton in the two-part season 2 premiere of When Hope Calls." The relatively short video has initiated a long stream of strong responses from the Internet.
'When Hope Calls' welcomes Lori Loughlin as Abigail Stanton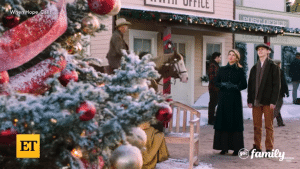 The new clip shows Loughlin's Abigail and Ryan's Cody looking at a decorated Christmas tree. The scene puts Cody in mind of his sister and Abigail's role in helping his family. Abigail assures the young man "Nothing has made me happier than being your mom." Their embrace turns into a vintage black-and-white photo before the scene plays again.
RELATED: Hallmark Releases Statement On Lori Loughlin Returning To 'When Calls The Heart'
More of Loughlin can be seen in the premiere of season two of When Hope Calls. According to the video posting, the episode will air on December 18 at 8 p.m. ET/PT, and reminds viewers "Fans first met Abigail and her son, Cody, on 'When Calls the Heart.'"
The Internet reacts to the promised return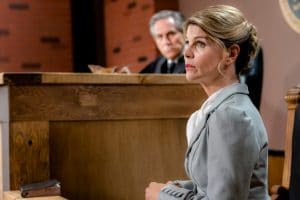 Responses in the video's comment section alone have been divided. Fans voiced excitement at seeing the character of Abigail Stanton again and seeing what comes next for her. "So glad to see Abigail and Cody," wrote one, adding, "I hope they still have that amazing chemestry and warmth. They seemed a bit stiff in this clip, but I'm hopefull that all the magic will still be there." Another excitedly posted, "She's back!!! So happy." Positivity was not the only sentiment expressed, but in the face of any negativity directed Loughlin's way, one user commented that they "don't believe in sending hate to people, because they're still people. Just because they do something wrong, doesn't justify us to sink to lower levels and bully them and their children."
There re also comments like, "Ain't she supposed to be in jail for trying to bribe the college to get her children into that school????" Another noted, "When you have insane social status, financial wealth and no care for others, this happens. People who create crime like her/husband/family and it really sets the tone for how accountable we make people of privilege in society but yoy best believe if she was of colour and or less social status her/her husbands husband's sentencing would have been very different." Similarly, another user wrote, "They are plenty of other actors worthy of hallmark movies than her," with a face rolling their eyes.
What do you think about her return to work?