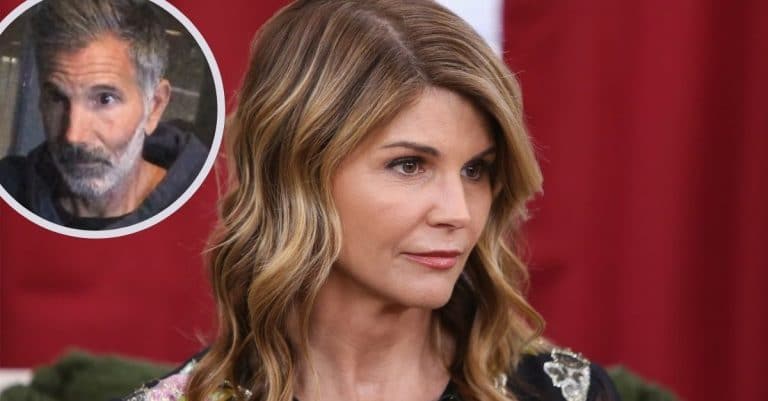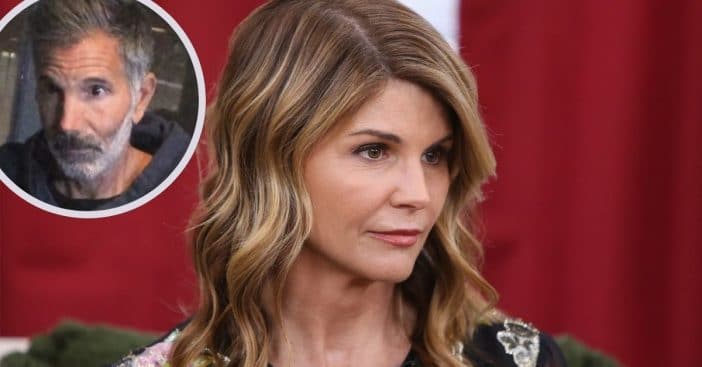 Former Full House star Lori Loughlin shared she's feeling "relieved" now that her husband Mossimo Giannulli is out of prison. They both spent time behind bars after a college admissions scandal in 2019. Online prison records reveal he's officially been transferred to a residential re-entry facility.
The couple had been charged and arrested for using various methods of bribery in a college admissions process for their two daughters. The scandal in question included individuals from around the country at multiple universities using bribery and falsehoods to get their kids into college under false pretenses.
Both Lori Loughlin and Mossimo Giannulli now out of prison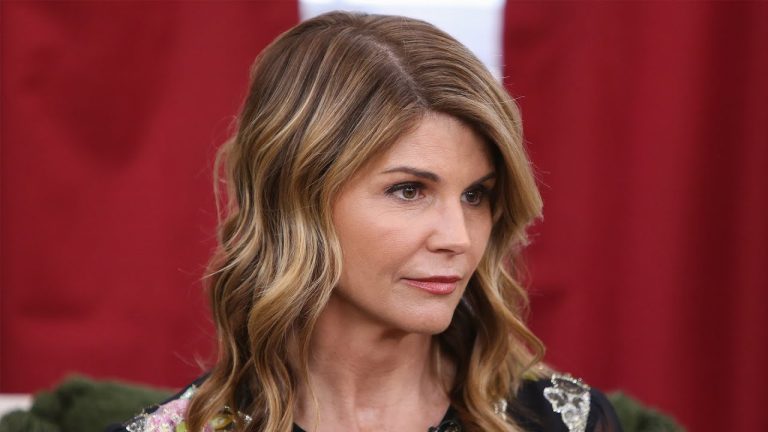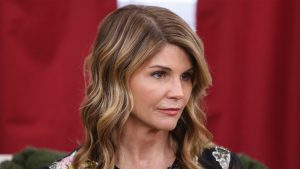 Both Lori Loughlin and Mossimo Giannulli faced arrest and charges of bribery back in March of 2019. They had been found to have paid half a million dollars to the University of Southern California as a means of paying to get their daughters into college. Loughlin received a two-month sentence in August. She served time in FCI Dublin from October 30 to December 28, 2020.
RELATED: Netflix's 'Operation Varsity Blues' Releases New Information On College Admissions Scandal
Giannulli, meanwhile, faced five months in prison for his role in the scandal. His prison time occurred in Lompoc, California, and began on November 19, 2020. The original sentence called for release on April 17, 2021. The COVID-19 pandemic saw him in medium-security isolation instead of minimum security.
Navigating the aftermath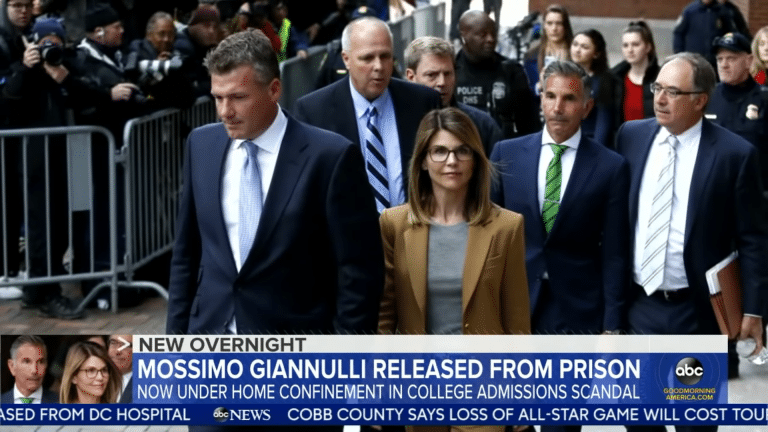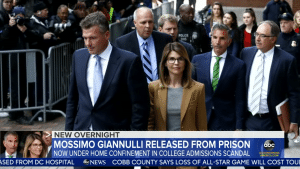 Mossimo Giannulli has returned home with wife Lori Loughlin but remains under home confinement until April 17. "Lori is relieved that he was released from the prison. Mossimo is still in federal custody though," shared a source. Besides this source, neither Loughlin nor their children directly addressed the latest development in the college admissions scandal fallout.
A Bureau of Prisons facility, located in Long Beach, shall oversee Giannulli's home confinement until the end of his full sentence. In addition to overseeing those under home confinement, the bureau also manages a halfway house. Even now, the couple has to navigate other dues as terms of their sentencing. For example, Loughlin had to serve two years of supervised release and 100 hours of community service. Giannulli is required to serve two years of supervised release and 250 hours of community service. Both also face fines of $150,000 and $250,000 respectively.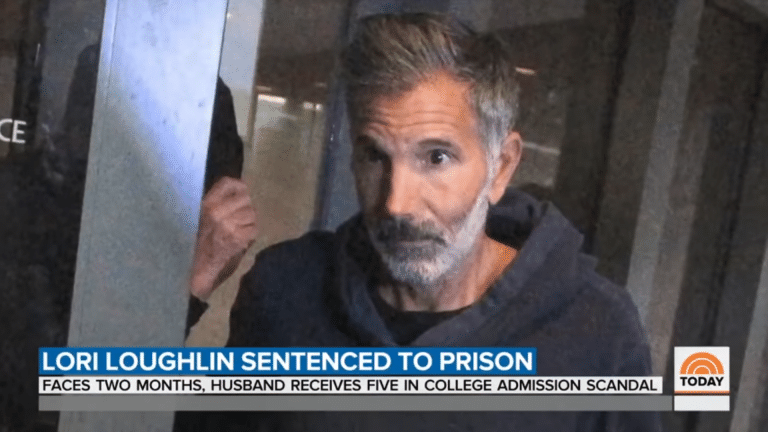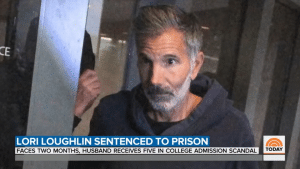 Giannulli's last public statement regarding the scandal came around his August sentencing hearing. He stated, "I do deeply regret … the harm that my actions have caused my daughters, my wife and others. I take full responsibility for my conduct, I'm ready to accept consequences and move forward with the lessons I've learned from this experience."