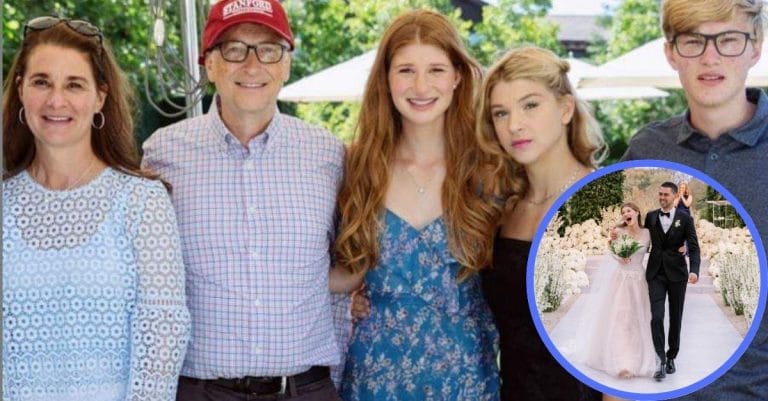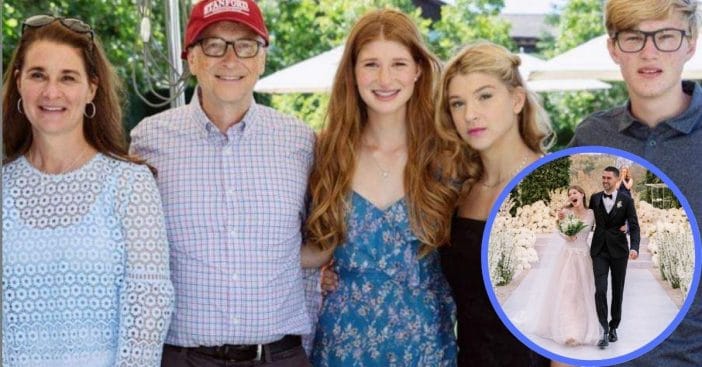 Jennifer Katharine Gates, the eldest of Bill and Melinda Gates' three children, got married over the weekend. She tied the knot with Nayel Nassar, an Egyptian-American equestrian. Jennifer, 25, has recently shared photos from the ceremony, which took place on Saturday in Westchester County, New York.
Jennifer shared photos on her Instagram page on Monday, two days after the event. One is immortalized as a post proper, meaning it will only disappear if Jennifer were to delete it. She also posted several pictures to her Instagram Story, which do disappear after 24 hours. But you can still see the beautiful shots here.
Congratulations to Jennifer Gates and Nayel Nassar
View this post on Instagram
Jennifer's Instagram profile is rife with photos of her and her new husband Nayel, both always happily holding one another close in each shot. But her Monday photo perpetuates the moment that affection manifested symbolically into a beautiful wedding ceremony. The two said "I do" at Jennifer's very own $16 million horse farm. It offers sweeping views that serve as a breathtaking backdrop to the photo of Jennifer and Nayel returning back up the aisle.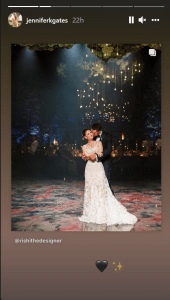 RELATED: Jeff Bridges Dances With His Daughter After Her Wedding Following His Cancer Recovery
Additional photos are currently visible – but will go away a day after posting – via Jennifer's Stories. Several are from posts made by other people, so they shall continue to exist on those pages. They show more of the happy couple and Jennifer's sweeping gown. Some also includes congratulatory text celebrating their union.
Meet the happy couple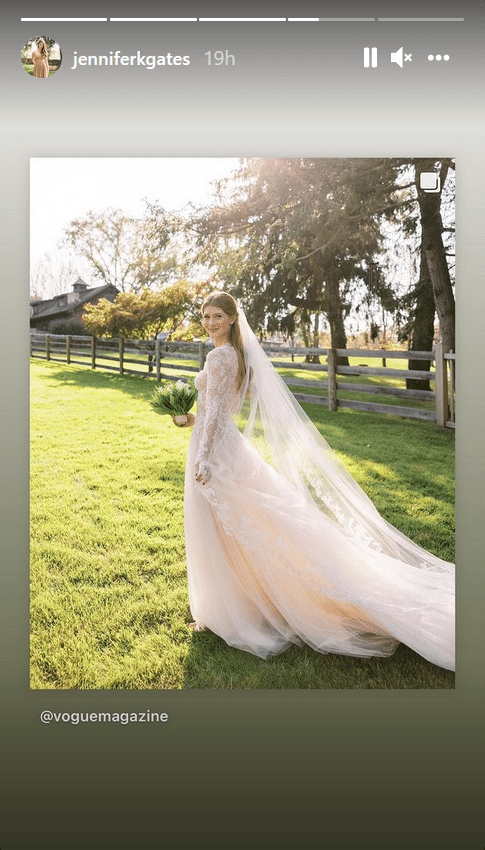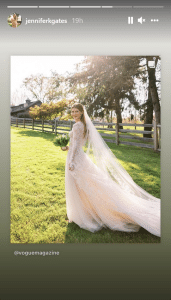 Melinda Gates was "a huge part of the wedding preparations" for the ceremony between Jennifer and Nayel, a source had told People, an undertaking that inspired Jennifer to thank her mother for putting together an "incredibly special celebration." Jennifer herself has been busy between her time with Nayel as well as her medical studies; she is an MD Candidate with Icahn School of Medicine at Mount Sinai. However, it's their shared love of horses that introduced Jennifer and Nayel. The two crossed paths at an equestrian circuit. Their mutual equestrian fondness and shared backgrounds as Stanford alumni made friendship easy.
Of her beloved, Jennifer calls him "one of a kind." He managed to "Absolutely [sweep] me off my feet this past weekend" with his proposal back in January 2020 while the two were on a ski trip. The venue ended up being "the most meaningful location over one of our many shared passions."
Jennifer was also glad for the many women who flocked to her during this big milestone and offered important guidance. "So deeply grateful for all the amazing women in my life who advise, support, and uplift me," she wrote. The wedding ceremony itself began with official Islamic wedding proceedings and was attended by immediate members of the family, all of whom had to be vaccinated against and tested negative for COVID-19. Then, the couple enjoyed a larger ceremony together.
RELATED: Sources Say Bill And Melinda Gates Divorce Was A Long Time Coming