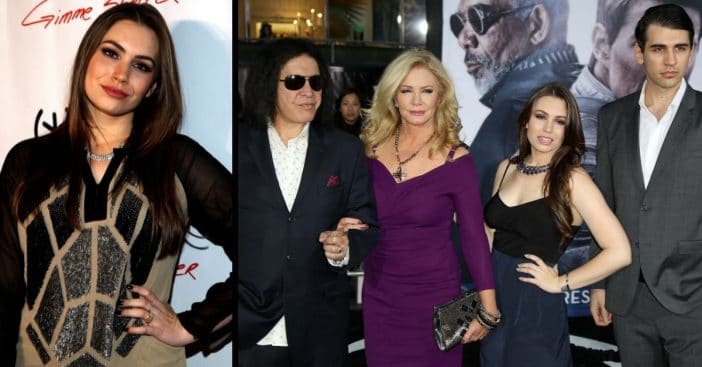 They're both masters of makeup, though in very different styles. Gene Simmons is the famous elaborately-painted face of the rock band KISS, and his daughter has followed in his footsteps in some surprising ways, with her own personal twists. Get to know Sophie Tweed-Simmons here.
Known also as simply Sophie Simmons, she is the daughter of KISS bassist Gene Simmons and his wife Shannon Lee Tweed. Tweed herself is a model and actress, and also the mother of Nick Tweed-Simmons, an actor, musician, writer, and reality TV personality. Between the two siblings, Nick is the eldest at 32, while Sophie is 29 as of 2021.
Meet Gene Simmons' youngest child Sophie
View this post on Instagram
Sophie Simmons was born on July 7, 1992 in Los Angeles, California, though through her parents her background is quite diverse, with her mother being a Canadian actress and model and her father an Israeli-American musician. Because of this, Sophie enjoys dual citizenship in America and Canada. Sophie was 14 when she, like her other relatives, appeared in A&E's reality TV series Gene Simmons Family Jewels. Because the show ran from 2006 to 2012, viewers followed Sophie through her teenage years to the age of 20, staying up-to-date on her decision to attend college pursuing computer engineering and religious studies. Between this and her athletic activities, Sophie was intent on avoiding the same jobs as her parents, explaining, "I avoided the [music and modelling world] for a long time because I didn't want the comparisons between my parents and myself."
RELATED: KISS Front Man Paul Stanley Reveals This Is The End Of KISS As A Touring Band, For Real
To an extent, she stayed the course, but even when her job plans did align with what Simmons and Tweed had pursued, Sophie put her own unique twist on her rendition. By 2015, she debuted her first single, a cover of "Kiss Me" by Sixpence None the Richer. 15 more tracks followed. Among the collaborations, originals, and covers, "Black Mirror" turned out exceptionally well-received, so much so it reached spot number 20 on Billboard's Dance Club Songs chart. This might not have come to pass, though, as Sophie has been her harshest critic.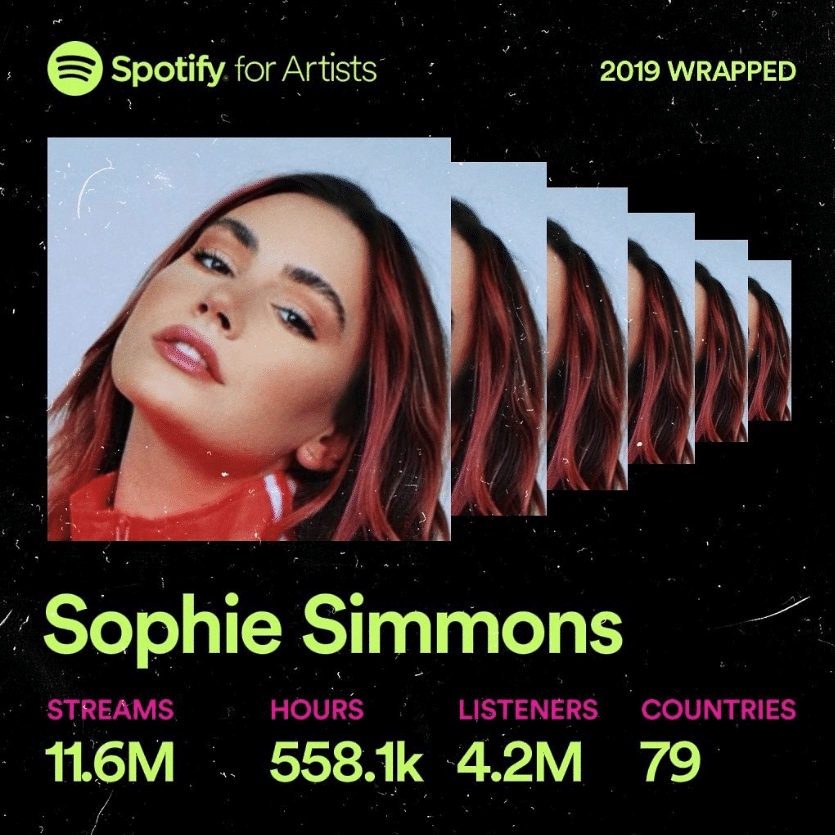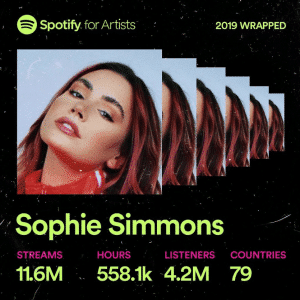 She admitted, "The first time I heard myself recorded when I was like 12, I quit singing for years. With music and modeling both, she had to learn to face a mirror of herself – be it voice or body – and accept what she heard or saw.
Putting her own advocate spin on her work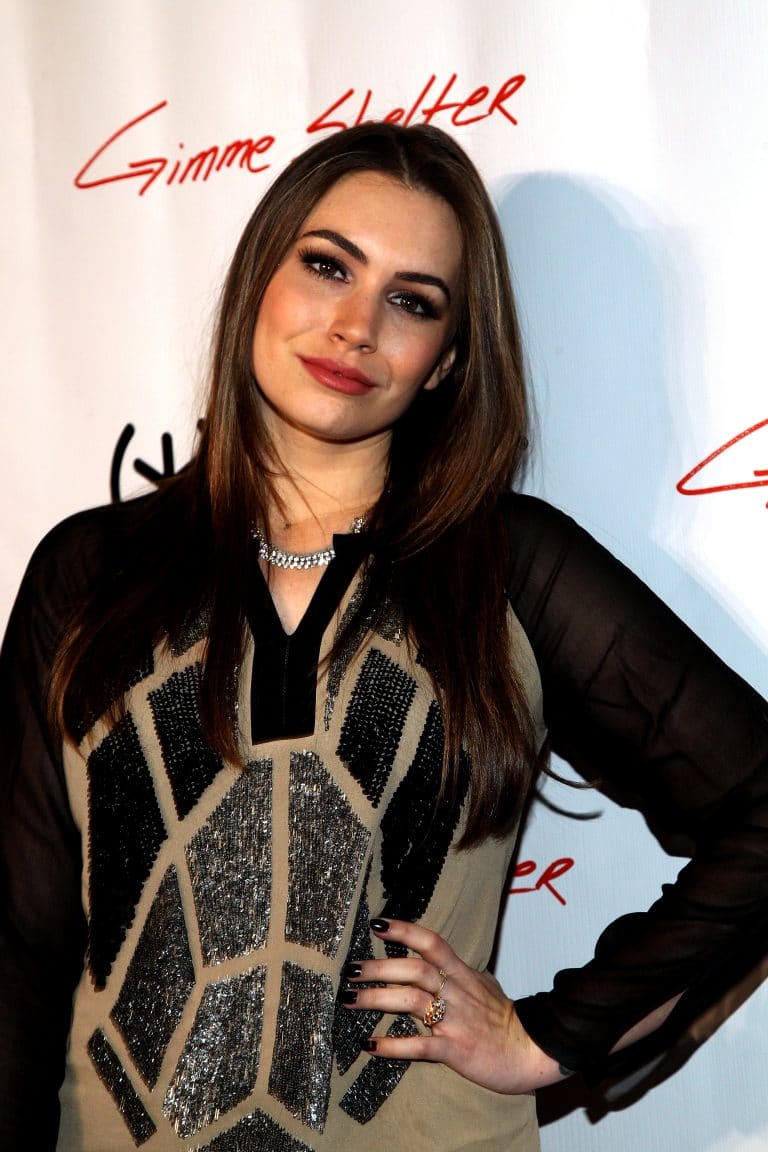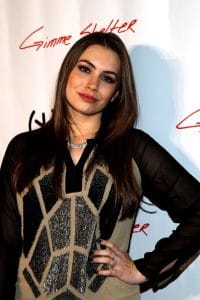 Sophie Simmons also got into modeling, though with an important caveat; she wanted to promote body positivity and self-love in this viral world where comparisons can so easily be made between one another. Ultimately, Sophie has proven herself a determined advocate for multiple causes. Indeed, she is the namesake of Sophie's Place, a child advocacy center that receives partial funding from the government. She is also the brain behind the 2014 clothing line The Style Club, all about body positivity.
In the 2016 documentary Straight/Curve she brought issues of self-image into the spotlight by discussing body image and what kinds of messages are promoted in these modeling projects. Sophie spoke with The Cut to discuss true wellness and confidence. "Wellness is specific to each person," she explained. "To me, it's taking care of your body and having the long term in mind and not punishing yourself." She also shared, "When I was in high school, I thought wellness was being skinny and pretty. I think a lot of young people still think that," and countered, "Wellness has many different shapes and sizes; you can't just look at what your best friend is doing and do that. It should be what makes you feel best and what makes you happy." When modeling, she works with an agency that finds projects "that don't want to change you."
View this post on Instagram
She also has a confidence-boosting ritual backed by medical drama Grey's Anatomy. "If you stand in the superhero pose for just five minutes, it releases endorphins and helps you feel more confident," she shared, adding "I do this if there's something I'm really nervous about, like I'm going into a casting and I'm not the type they usually book. I can't make myself thinner or prettier, but I can walk into the room with more confidence and personality."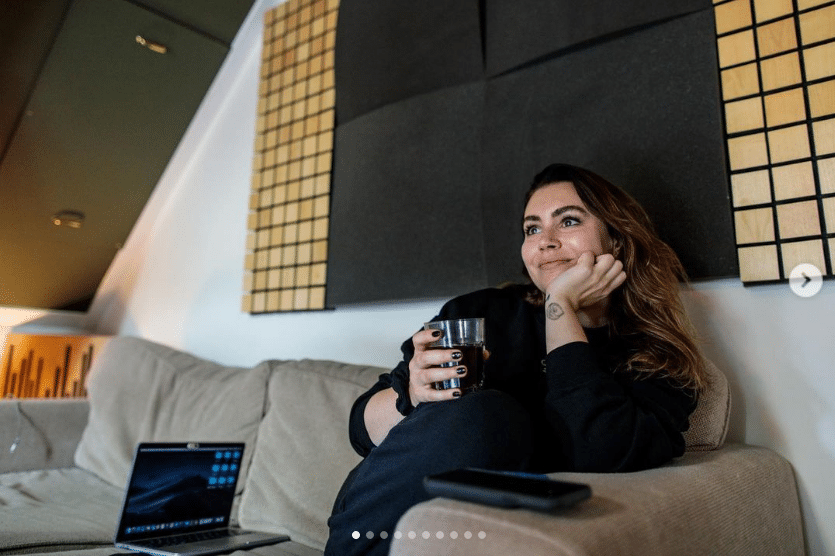 Advocacy even crept into her personal life and relationships. Back in 2011, Sophie dated a guy by the name of Nick Marshall, and together they attended volunteering camps before breaking up in 2013. Shortly after, Sophie got together with Cristopher James in a relationship that lasted to 2014. It is reported that she has stayed on good terms with her exes. An August 28 Instagram post shows her with a man, with the post captioned "end of summer […] with you," accompanied by two hearts, but the photo itself is not tagged. Until the mystery is resolved, listen to some of her music below!