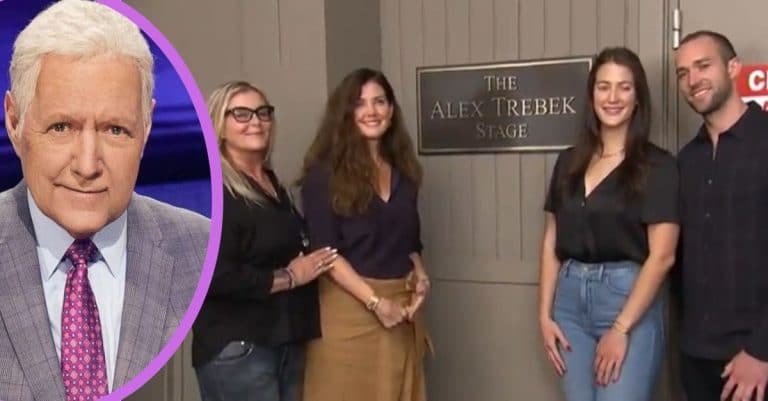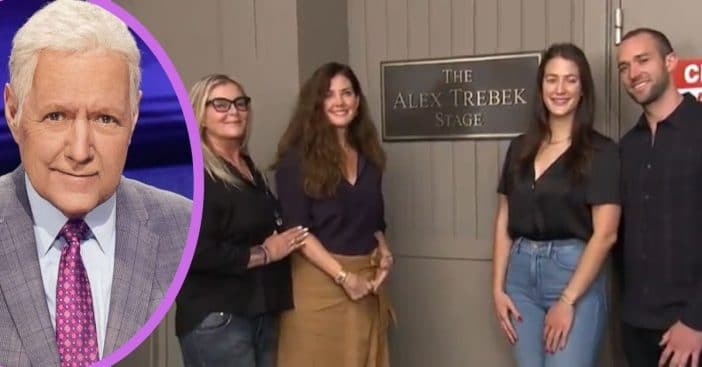 On November 8, 2020, Alex Trebek passed away following a battle with pancreatic cancer. Thus ended 37 years of his time as host of Jeopardy! Though the show has enacted plans to continue, it will do so while paying homage to Trebek by dedicating the game stage to the late Jeopardy! host.
Fittingly, Trebek's family was in attendance for the momentous dedication. The area is the exact stage where Trebek, for almost four decades, oversaw contestants dreaming big and aiming high, all the while ensuring the guests were the stars of the show, rather than himself. Here is how the touching tribute unfolded.
Alex Trebek's family oversees a stage named for the 'Jeopardy!' host
And now for the first time from the Alex Trebek Stage, let's play Jeopardy! pic.twitter.com/GsMXY2RPKZ

— Jeopardy! (@Jeopardy) September 13, 2021
On September 13, the official Jeopardy! Twitter page posted a video introducing viewers to a familiar stage from Jeopardy! However, it officially has a new name. "Earlier today," the video begins, narrated by Johnny Gilbert, "with Alex's wife Jean, son Matt, and daughters Emily and Nicky, we dedicated the stage in his honor."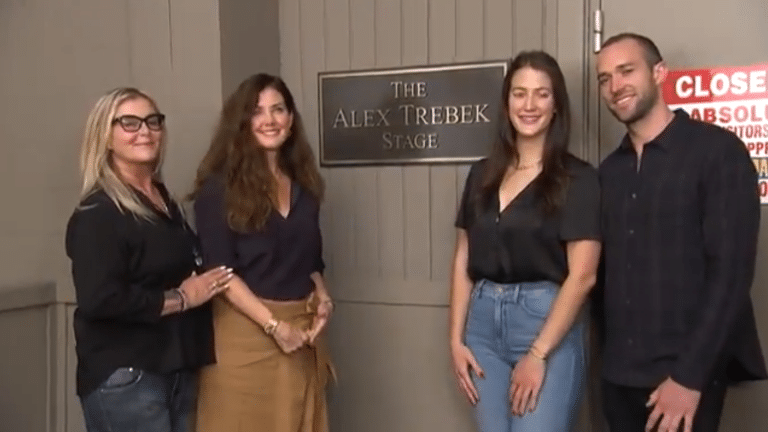 RELATED: Reigning 'Jeopardy!' Champion Matt Amodio Shares His Winning Tactics
He goes on, "It will now forever be known as The Alex Trebek Stage." Indeed, the captions confirm, "And now for the first time from the Alex Trebek Stage, let's play Jeopardy!" A dark placard with golden writing confirms the stage's new identity as the Alex Trebek Stage, and Trebek's loved ones smile on either side of it, framing the display.
Remembering what is important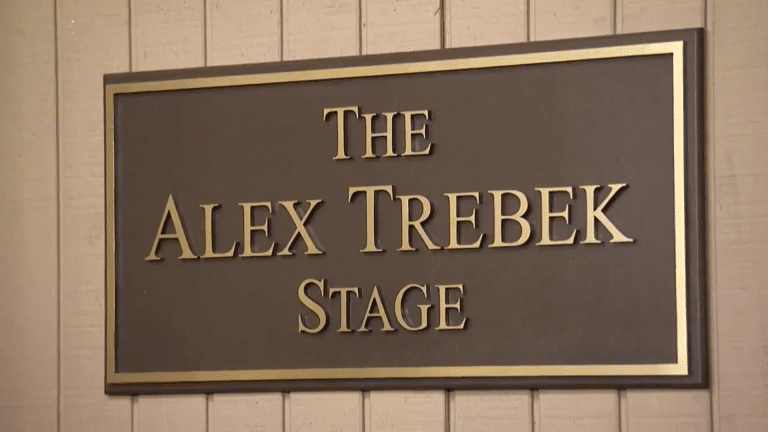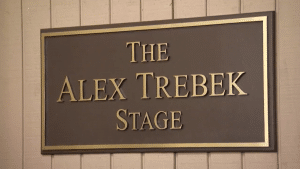 "I'm introduced as the host of Jeopardy!, not the star," Trebek stressed back in 2012, adding, "My job is to provide the atmosphere and assistance to the contestants to get them to perform at their very best. And if I'm successful doing that, I will be perceived as a nice guy and the audience will think of me as being a bit of a star. But not if I try to steal the limelight! The stars of Jeopardy! are the material and the contestants."
However, for this occasion, the crew wanted to make Trebek the star on his very own stage of Jeopardy! Fans supported this plan. Steven Grade, who played on the Alex Trebek Stage five times and participated in the Tournament of Champions, commented, "It doesn't matter who is standing behind the lectern, it'll always be Alex's show."