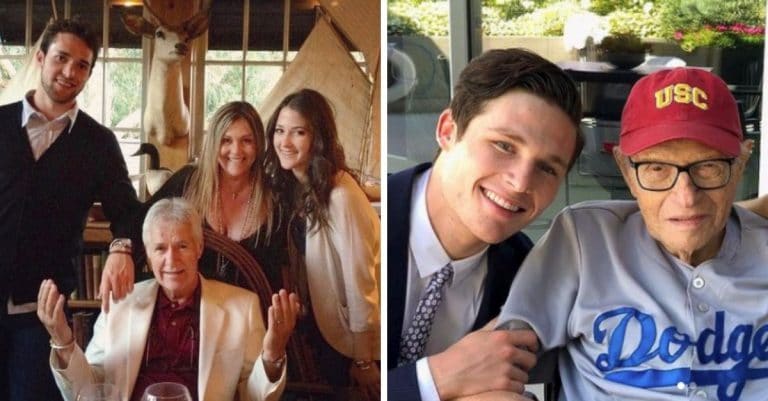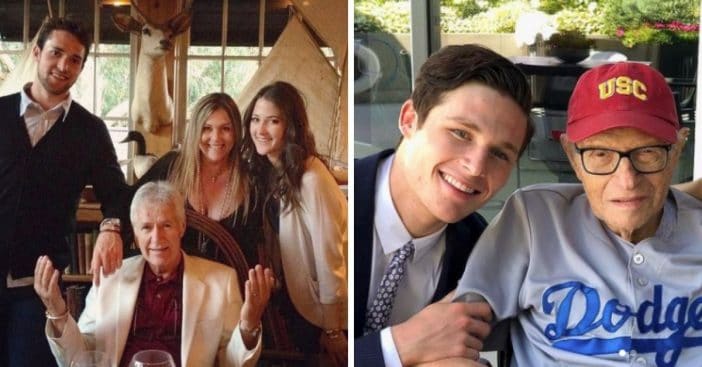 Alex Trebek and Larry King's children have accepted posthumous Emmys on behalf of their late dads. "Over the past 37 years the show became a second family," Trebek's daughter, Emily, said at the 48th annual Daytime Emmy Awards, alongside her brother Matthew. "He was always excited to go to work, even during his battle with cancer. He was so fortunate that he was able to do what he loved and we know he not once took it for granted. So on behalf of our family we thank you so much."
Trebek won the Emmy for outstanding game show host and King for outstanding informative talk show host. King's sons, Chance and Cannon, accepted the award. "This last season was a testament to his love for broadcasting," Chance said. "And as much as he is gone, he is with us in our hearts forever. We love you so much, dad."
Alex Trebek and Larry King's kids accept posthumous Emmys on their behalf
Since the death of Trebek, his wife Jean has being speaking out on her husband's legacy. "I think that is one of Alex's gifts was that he could be very resolute and know that the truth will not hurt you, and he wanted to empower people to move through whatever challenge they had in life with a sense of inner strength, inner dignity and love," she told Savannah Guthrie on TODAY. Trebek's eldest daughter, Nicky, also shared a tribute post to her father recently for Father's Day.
View this post on Instagram
In terms of King, his family has also been
outspoken
of his legacy. "The world knew Larry King as a great broadcaster and interviewer, but to us he was 'dad,'" the family said in a Facebook post. "He was the man who lovingly obsessed over our daily schedules and our well-being, and who took such immense pride in our accomplishments — large, small, or imagined."
View this post on Instagram
Trebek passed away in November 2020 at age 80 of stage four pancreatic cancer. King passed away died back in January 2021 at age 87.