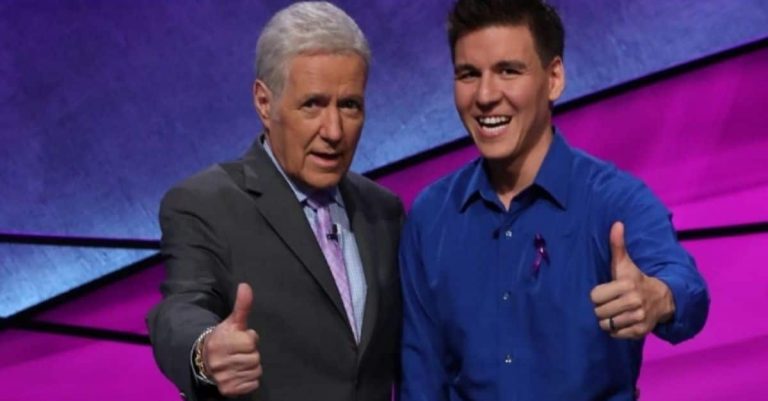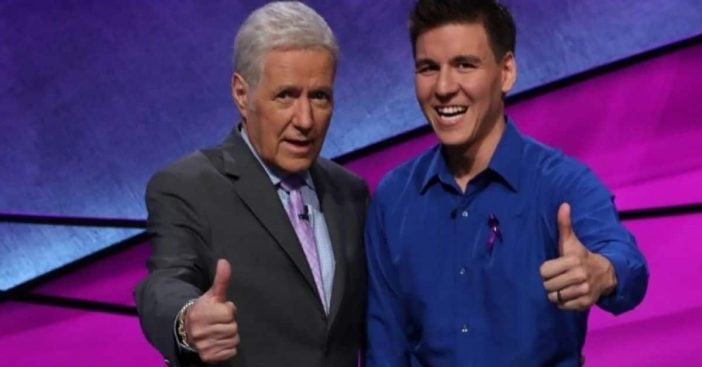 Alex Trebek's passing left Americans mourning. He faced a grueling battle with pancreatic cancer, often offering candid insights to fans of the show he'd hosted for 30 years. Even though Trebek hosted for so long, he doesn't consider himself the star of Jeopardy!
Instead, that title goes to another. Many others, in fact. And as long as Jeopardy! runs, that number of stars shall increase with each episode. Newly surfaced interviews with Alex Trebek reveal a very humble and self-aware man who constantly acknowledged all he had to be grateful for. Learn more here.
Trebek shows humility and awareness
Thinking today about his family and his Jeopardy! family—which, in a way, included millions of us.

— Ken Jennings (@KenJennings) November 8, 2020
"I'm a lucky guy," Trebek could declare even in the midst of his health battle. That's because of the "hundreds of thousands of people who have sent in tweets, texts, emails, cards and letters" offering well-wishes. When he passed, about as many tribute posts went live, including from Jeopardy! GOAT Ken Jennings. His post stated, "Thinking today about his family and his Jeopardy! family — which, in a way, included millions of us."
RELATED: Alex Trebek's Final 'Jeopardy!' Episode Might Include A Special 'Goodbye'
Contestants could feel like part of the Jeopardy! family because Trebek made sure he stayed earnest for them all. He admitted, "I try not to take myself too seriously. I don't want to come off as a pompous ass and indicate that I know everything when I don't." He extends this mentality in all areas of his hosting job.
The true stars of 'Jeopardy!'
View this post on Instagram
"I'm introduced as the host of Jeopardy!, not the star," Trebek emphasized in 2012. My job is to provide the atmosphere and assistance to the contestants to get them to perform at their very best. And if I'm successful doing that, I will be perceived as a nice guy and the audience will think of me as being a bit of a star." While that may have been the perception, Trebek regarded it as more of his duty to make sure the real stars of Jeopardy! got to shine.
He further stressed, "But not if I try to steal the limelight! The stars of Jeopardy! are the material and the contestants. Thanks to this mindset, participating in Jeopardy! meant becoming a star and joining a vast, growing family with Trebek as one of its biggest fans and supporters. He tirelessly made sure the show ran smoothly for the sake of viewers and participants and stayed aware of his performance so he could retire when he felt he lost his edge. Or when he deemed the show no longer fun. However, that never happened, as Trebek continually declared it "still fun."