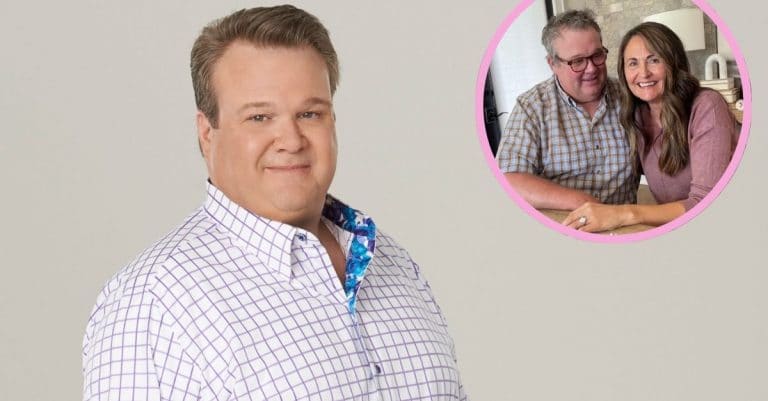 Anyone who has seen Eric Stonestreet on Modern Family has seen him with a flair for dramatics and sharp retorts. He channeled his inner Cameron Tucker when comments on Instagram went from congratulatory to critical.
Last week, Stonestreet shared a photo of him and his new fiancée, Lindsay Schweitzer. The two are shown side-by-side, with Schweitzer smiling at the camera with her hand raised to show a sizable engagement ring. As it turned out, not everybody was excited by the apparent engagement.
Eric Stonestreet announces his engagement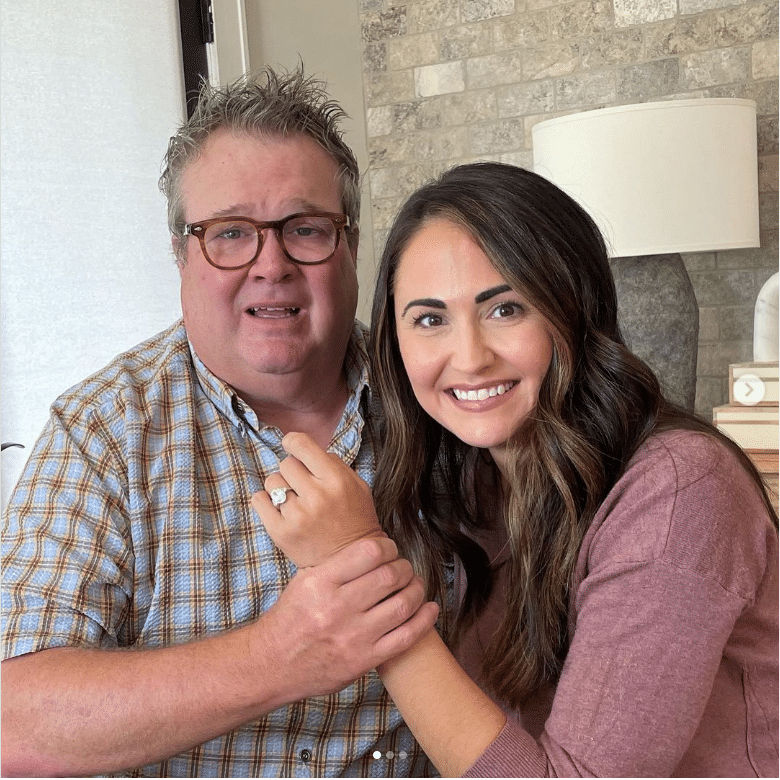 "She said, "She'd have her people call my people,'" wrote Eric Stonestreet in his post. The words and accompanying picture revealed that he is engaged to Schweitzer, his longtime girlfriend. The two met back in 2016 at a Big Slick charity weekend located in Kansas City.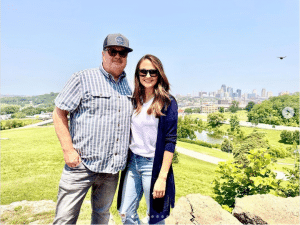 RELATED: Michael Douglas Talks About Age Gap With Wife Catherine Zeta-Jones
The following year, Stonestreet couldn't praise her enough. "I'm a big baby, too. She calms me — she calms my nerves," he shared with Ellen DeGeneres on her show. She had just noted how "lovely" Schweitzer was during their first meeting, and that it was perfect that she is a nurse. So, when he announced his engagement, most of the replies were congratulatory.
Some, however, were not so happy.
Some replies noted an age difference
View this post on Instagram
Among the positive comments were statements critiquing what people saw as an unlikable age difference between Stonestreet, 49, and Schweitzer, 41. Those comments said he looked too old for her. Naturally, these claims didn't go unnoticed by Stonestreet. So, two days later, he shared a follow-up post.
"Apparently a lot of people think I look too old, as a 49 year old man, to be engaged to my almost 42 year old fiancé," he wrote. "Look, she can't help that she looks so great at 42 and I can't help that I apparently look like her grandad so, I fixed it for everyone." Stonestreet "fixed it" by uploading a heavily edited photo that shows Schweitzer with wrinkles and lightened hair. Next to one another, she looks more like the older of the pair compared to Stonestreet.