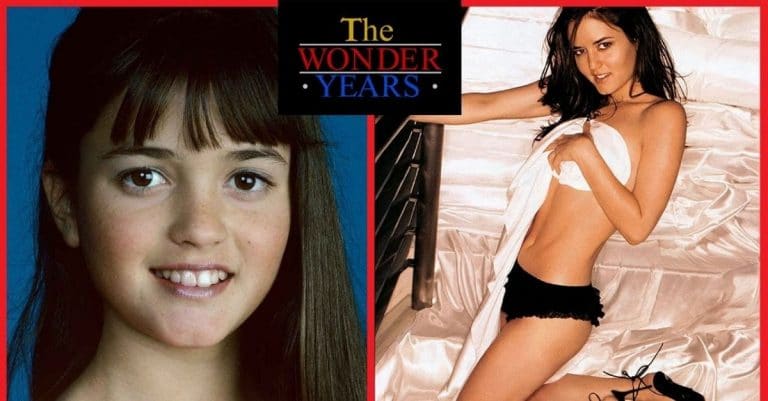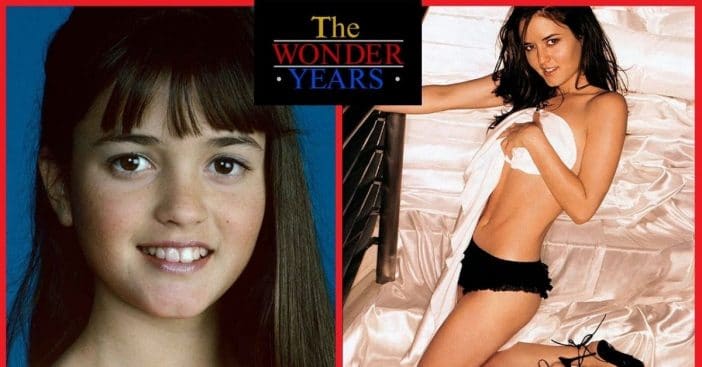 UPDATED 5/31/2023
The Wonder Years reigns as one of the best half-hour coming-of-age sitcoms of all time. It was believable, with relatable characters which brought us back to our youth. The show followed young Kevin Arnold growing up in a suburban middle-class family through the '60s and '70s. Released in 1988, it had a good deal of nostalgia wrapped in the magic mix.
The show was so popular it garnered a top 30 spot in the Nielsen ratings each of its first four seasons. Additionally, by the end of just six episodes, it won a Primetime Emmy for Outstanding Comedy Series. It's no wonder a reboot was recently created and has been renewed for a second season by ABC, which kicks off on June 14, 2023. Today, let's take a look into what the cast is up to now. 
Fred Savage (Kevin Arnold)
Kevin Arnold is the youngest child of Jack and Norma, and the main character we follow throughout the series. We watch Kevin wrestle with maturity as he handles all the common obstacles of a boy in suburbia, from merciless teachers to a forever quest to gain the heart of Winnie Cooper, the girl of his dreams. And the neighborhood. Fun fact: to make it easier for Fred Savage to react to the voiceover, there was an on-set narrator. Do you know what great actor played the narrator? The taller half of the wet bandits of course! Daniel Stern, famously of Home Alone and City Slickers.
Fred Savage began acting in 1986 at age nine, booking a leading role in the film, The Boy Who Could Fly. Then in 1987 his wishes were once again answered, nabbing The Grandson role in the Rob Reiner-directed classic, The Princess Bride. There he got to act solely with Columbo himself, the great Peter Falk.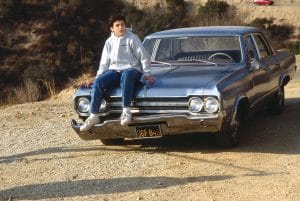 Then in 1988 things somehow got even better. Playing Judge Reinhold's son in the comedy, Vice, Versa, and at the young age of 13, Fred became the youngest actor ever to be nominated as Outstanding Lead Actor for a Comedy Series. In 1989 he co-starred along with his older self, playing Daniel Stern's son this time in the great fantasy flick, Little Monsters. And for this flick, he got to work with his little brother, Ben, in his film debut. You'll certainly remember him as Cory Matthews in the Disney coming-of-age classic, Boy Meets World.
After The Wonder Years, he returned to high school at age 17 and later attended Stanford. Where he took a year off to get back into TV, with the NBC sitcom Working, where he tried directing for the first time.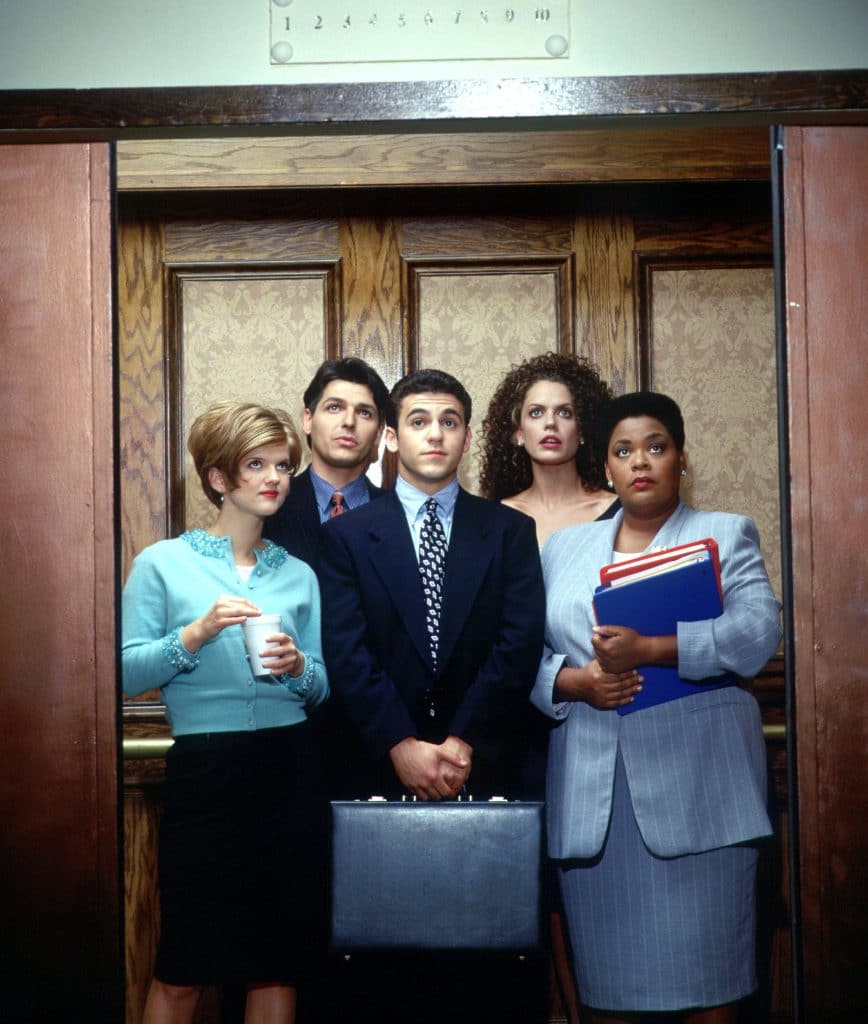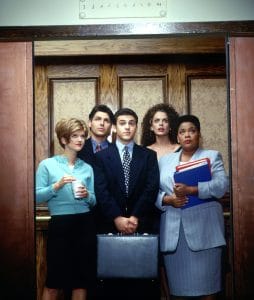 He'd continue directing TV, including two episodes of his little brother's show, and several other Disney series. In 2007 he got in with The Gang, directing 17 episodes of the outrageous FX comedy, It's Always Sunny in Philadelphia. And from Modern Family to The Conners, he's a talented comedic television director for sure.
He's still acting too, like the short-lived Fox show, The Grinder, and Netflix's Friends From College. And while it was encouraging to see him serve as executive producer and director of the The Wonder Years reboot, centered around a different young boy and family in Montgomery, Alabama, he was unfortunately let go for reasons of "inappropriate behavior." No elaboration was provided.  Fred is 46 and married to Jennifer Lynn Stone since 2004. The couple has three children. 
Dan Lauria (Jack Arnold)
Jack Arnold was a gruff money-conscious contractor and veteran of the Korean War, where he served as an officer in the Marine Corps. And his actor, Dan Lauria, was also in the Marine Corps during the Vietnam War. 
Dan Lauria got his start in acting while attending Southern Connecticut State on a football scholarship. He worked as a substitute teacher and athletics coach on Long Island before getting His first gig on the soap opera The Doctors in 1977. But it was slow going until he booked the recurring Detective Harry Dupnik in 1987 on Cagney & Lacey.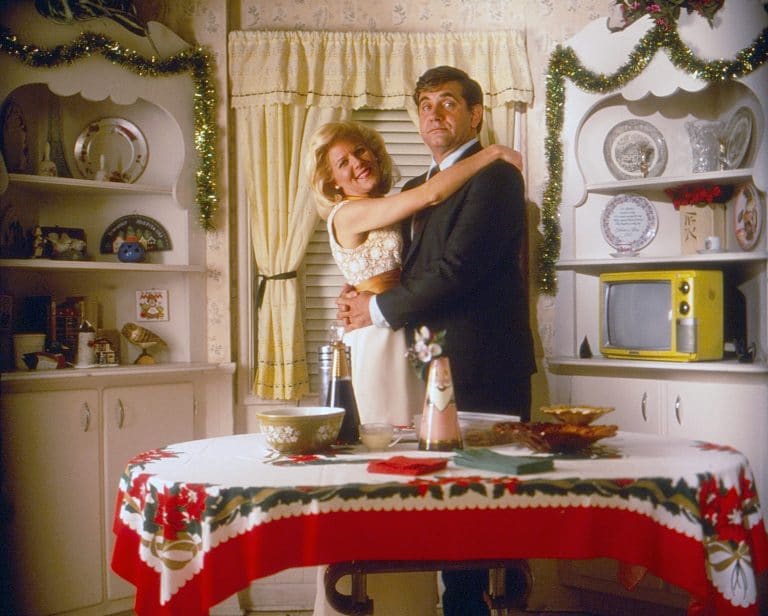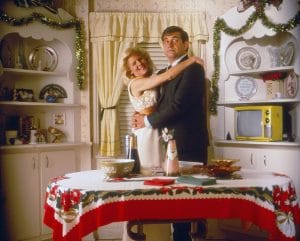 More recently he was a series regular on the 2012 show Sullivan & Son. Fans most recently saw him in episodes of This is Us, The Resident, MacGyver and The Goldbergs.  At 76 years old, this veteran actor is far from done yet.
Alley Mills (Norma Arnold)
Unlike her husband, Norma is super friendly and upbeat and constantly has to keep the peace in her household. Upon the rise of feminism in the '60s, she yearned to break out of her homemaker role. 
Alley Mills is also known as Alley Bean, married to actor and author Orson Bean, who was well known as a celebrity panelist of To Tell the Truth and Match Game. Mills was 23 years his junior and the two were married from 1993 until his death in 2020.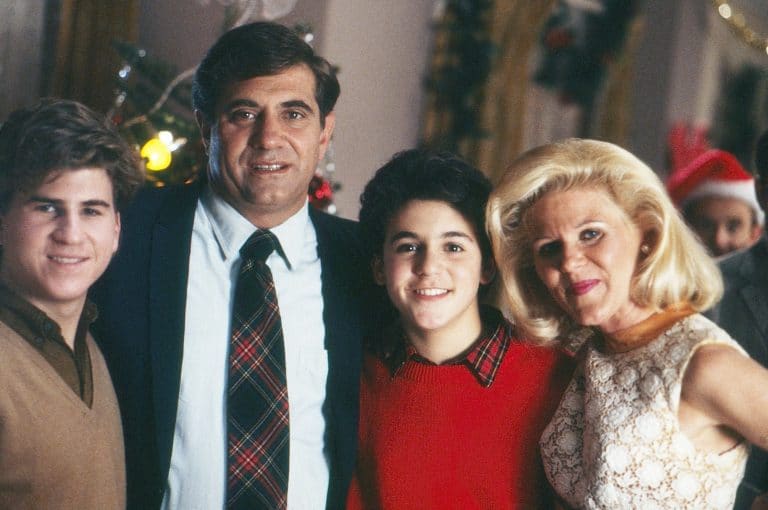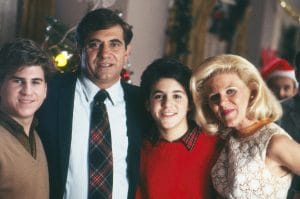 A graduate of Yale in 1973, she studied acting at the London Academy and her breakout gig was the comedy series The Associates, where she played an attorney opposite the then-unknown Martin Short. Hill Street Blues fans may remember her Tracy Renko from the second season. 
In 1993 she began her role on Dr. Quinn, Medicine Woman as the doctor's sister, Marjorie. In 2006, she first played the role of Pamela Douglas on The Bold and the Beautiful, which she'd continue until 2019 for nearly 700 episodes. 
Today she's 72 years old and was most recently seen in the 2019 film, The Fiddling Horse; has had a recurring role on General Hospital since 2022 and made a guest appearance on a 2023 episode of Fantasy Island.
Olivia d'Abo (Karen Arnold)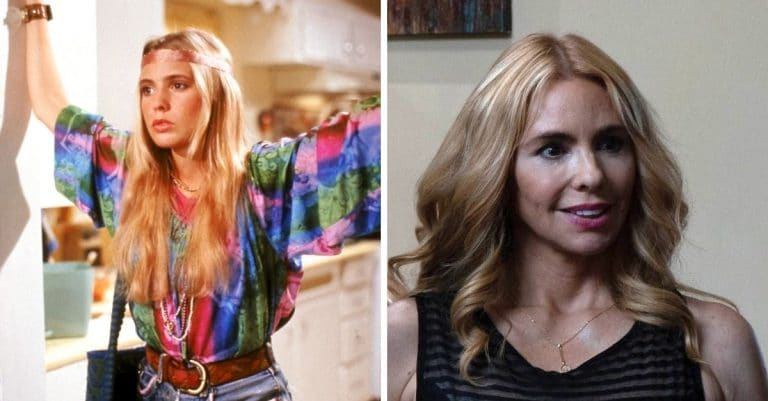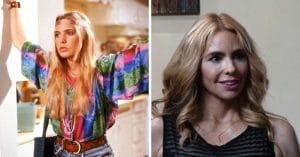 Karen is Kev's older sis, a free-spirited hippie who often clashes with her father's conservative nature. Olivia is actually English and her dad is Mike d'Abo, a member of the 1960s musical group Manfred Mann.
Olivia d'Abo began acting in 1984 playing the Princess in Arnold Schwarzenegger's Conan The Destroyer. Then in '86, she co-starred with Keanu Reeves in the high school gymnastics film, Flying.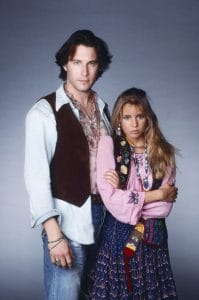 d'Abo left the show after the first four seasons, but did return twice as a guest star. In recent years, she's done tons of voice work, voicing 'Jane' in Disney's Legend of Tarzan. The actress also voiced Luminara in Star Wars, The Clone Wars. 
Additionally, she followed dad's footsteps and records music, releasing her debut album in 2008, and singing on Julian Lennon's 1991 album Help Yourself. She was also formerly engaged to John Lennon's first son. Today, she's 54 and was most recently seen in the films Bandit (2021) and Staycation (2023), while her next movie is The Nana Project. 
Jason Hervey (Wayne Arnold)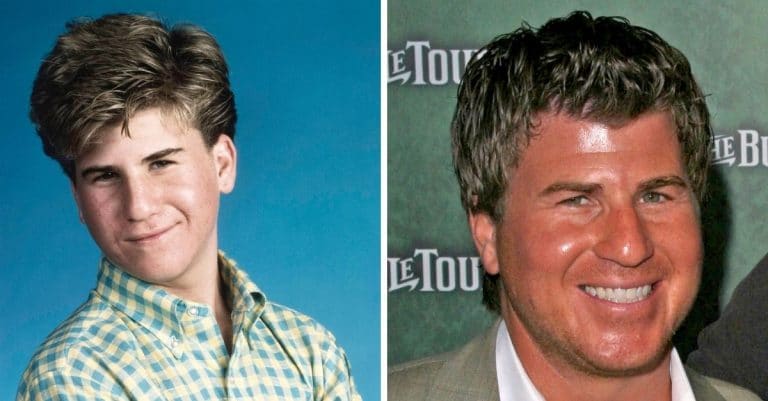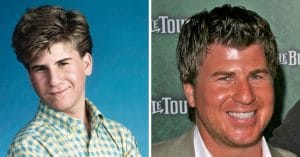 Wayne is Kevin's annoying older brother who enjoys physically tormenting Kevin and calling him the usual "butthead" or "scrote." However, only Wayne could pick on Kevin, he's protective in that manner, as the show mirrors real-life beautifully. And when Wayne would inch a car forward just as Kevin was trying to get in, that annoyance was improvised by Jason Hervey, because his real older brother did it to him. 
Hervey began acting in 1979, but 1985 was really the year for him, playing 'Charlie' on nine episodes of the final season of Diff'rent Strokes. He also played Marty McFly's young uncle Milton in Back to the Future, at an awkward dinner table scene.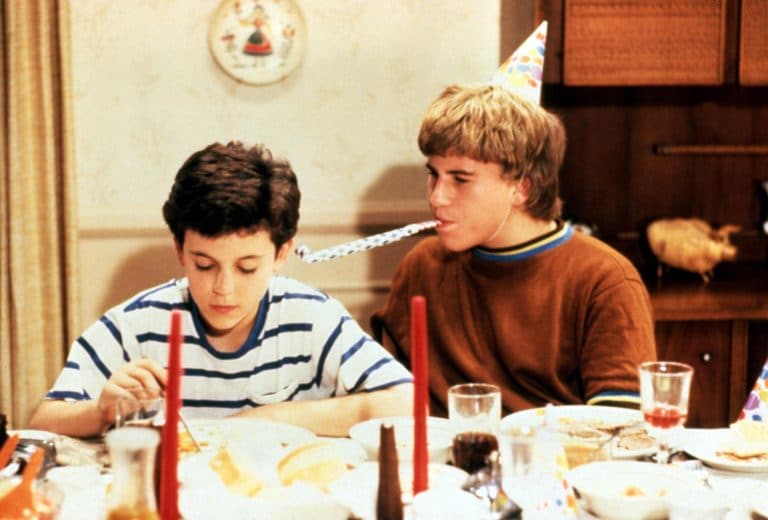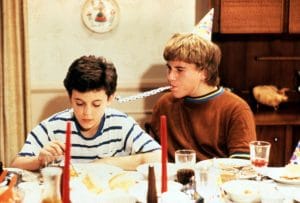 Hervey's final acting role was taking over for Seth Green as the dog in 100 Deeds for Eddie McDowd in 2002. He decided to become a public relations agent and served as the Senior Vice President of Media for HealthSouth Corporation. He worked with the company until late 2003 when he sued them for $300,000 for a fraud scandal. 
Today he is 51 years old and has four children including two stepchildren with his wife since 1998, Shannon. His most recent credit was the 2021 Hallmark film, You, Me and the Christmas Tree.
Josh Saviano (Paul Pfeiffer)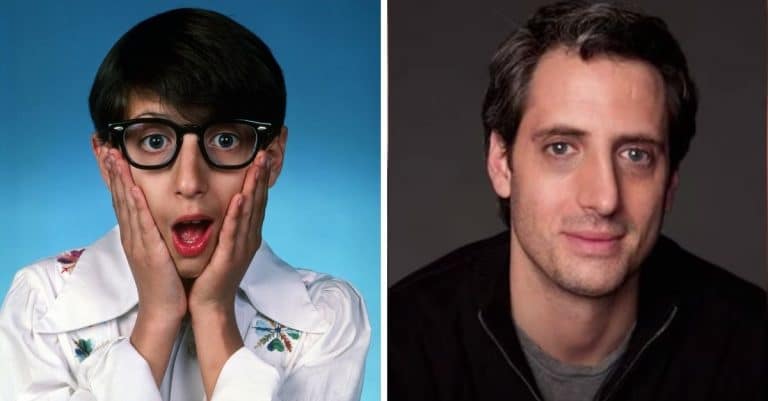 Paul Joshua Pfeiffer is Kevin's long-time best friend. An excellent student, and the most lovable geek around. Rumors started circulating and widely believed, that Paul was played by Marilyn Manson, but Manson would have been 19 at the pilot's time of filming. Myth busted.
In the series finale, Kevin says Paul went to Harvard and became a lawyer, and, coincidentally, Josh Saviano really went to Yale and became a lawyer. Since then, he has founded two start-ups; and now works with creatives to help form a stable life beyond immediate success.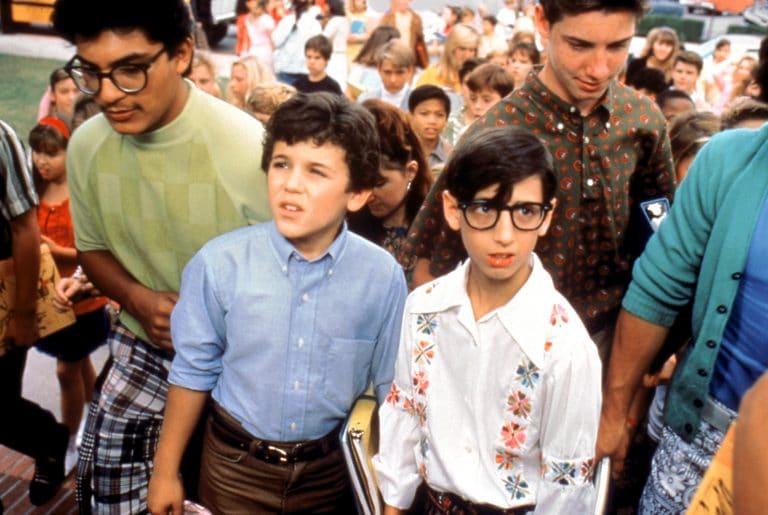 Saviano briefly returned to acting in 2014 for a three episode arc on Law & Order: SVU. 
Today he's 47 years old and has been married to Jennifer Romer since August 2002, the pair having one child together. 
Danica McKellar (Winnie Cooper)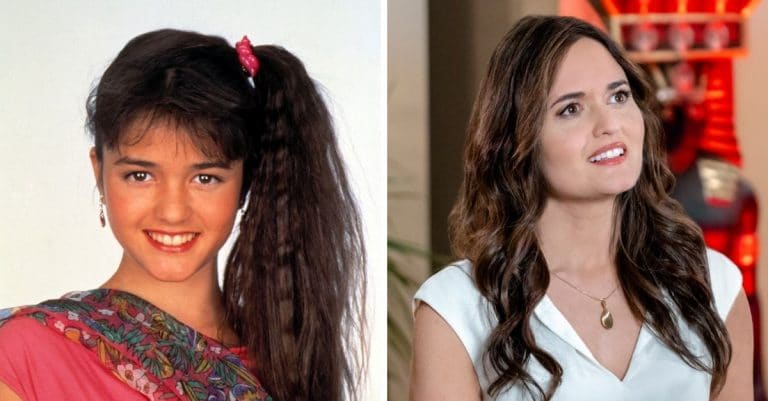 Winnie Cooper is the girl next door who has Kevin's heart. And despite fans wanting them to end up together for years, Kevin said "things never turn out exactly the way you plan them." Danica McKellar grew up on the show, even having her first kiss onscreen with Fred Savage.
In 1992 she was in the Chuck Norris movie, SideKicks, which was directed by Chuck's youngest brother  Aaron. It was tough for her to find good work for a while — the curse of the child star. However, in 2002 she was in the comedy Sex and the Teenage Mind. That same year, she nabbed a recurring role as Elsie Snuffin for season 4 of The West Wing.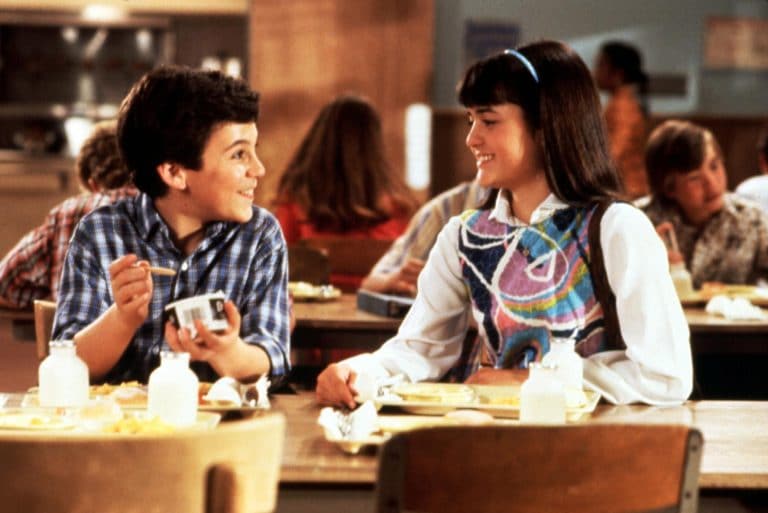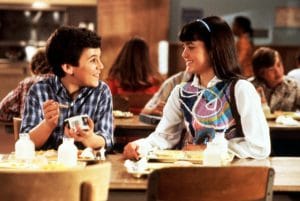 In 2005 McKellar appeared in lingerie for Stuff magazine after readers voted her the 1990s star they would most like to see in lingerie. McKellar agreed to the shoot in part to obtain "grittier roles."
Not sure that wish was granted, as she's most prolific in voice work and Hallmark movies. Fans last saw her in the miniseries, Matchmaker Mysteries in 2021, and in the 2022 films The Winter Palace and Christmas at the Drive-In.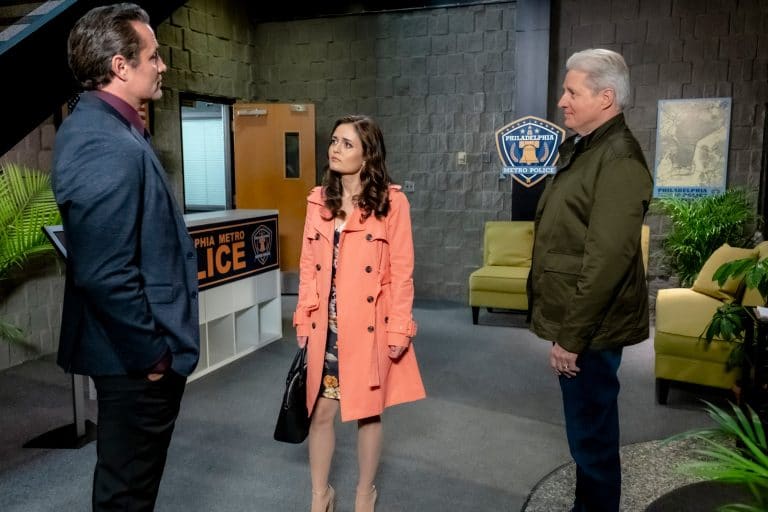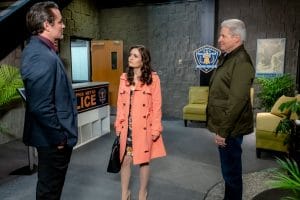 Aside from acting, Danica has written six non-fiction books, all about making mathematics more relatable for kids, and three of her books were on The New York Times children's bestseller list. She graduated from the University of California with a degree in mathematics, and today, at 48 years old, she will forever be the apple of so many of our eyes, little Winnie Cooper. 
What a cast and what a show! It's always fun to discover what these child actors got into after the limelight, but math books? Never would've guessed. So, tell us, who was your favorite character from The Wonder Years? Are you the the reboot, this time narrated by the skilled Don Cheadle?