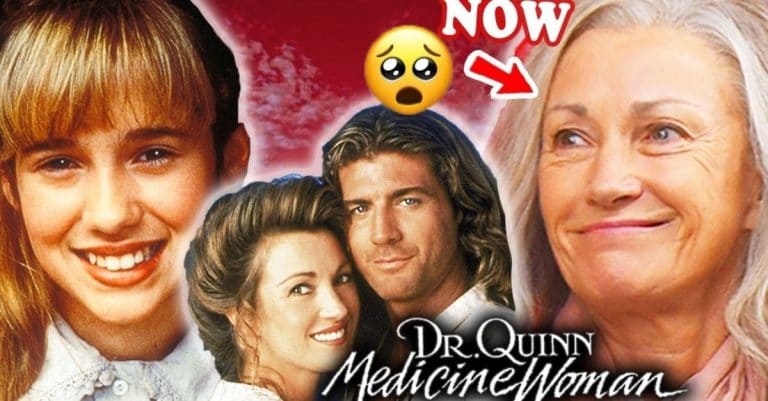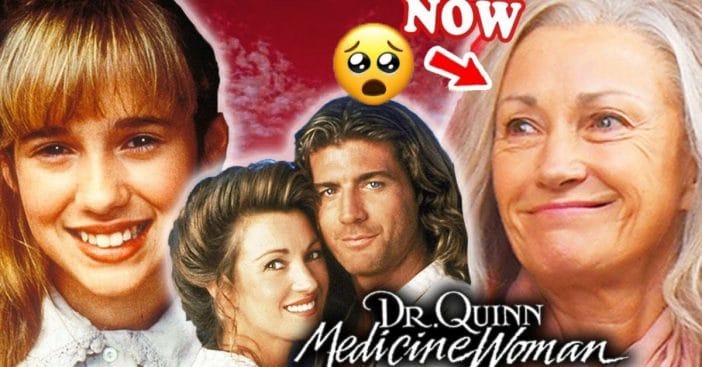 *FAQs at the bottom of article*
UPDATED 3/9/2023
The trials and adventures of a female doctor in a wild west town. Dr. Quinn, Medicine Woman brought the drama every Saturday night during the '90s. The show was a universal hit, too, with episodes airing in over a hundred countries for six seasons. 
Dr. Quinn, Medicine Woman often tugged on fans' heartstrings, bringing laughter, anger, excitement, and often tears. The show accomplished this all while remaining a family-friendly hit. Much of the credit goes to Dr. Quinn, aka Jane Seymour, and the rest of the cast. So what did they get into after leaving rugged Colorado Springs?
1. Jane Seymour
(Dr. Michaela Quinn)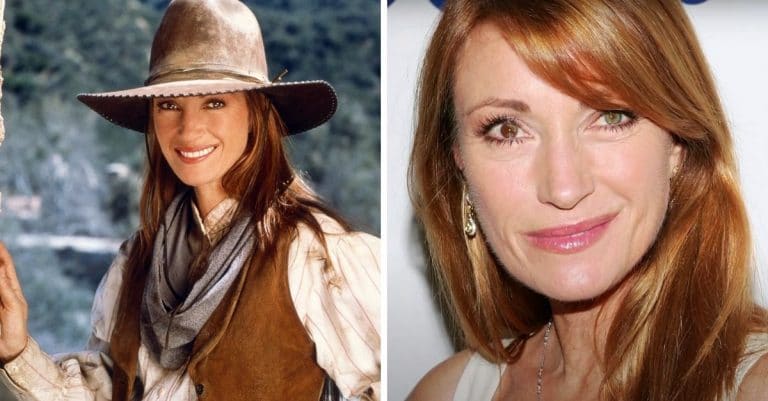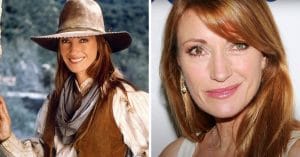 Rustic Colorado Springs was a far cry for Dr. Michaela Quinn compared to her hometown of Boston. However, when familial duties and a desire for an adventure called her west, Dr. Quinn ran to it. As a female doctor in the 1800s, Dr. Quinn, the strong-willed and compassionate frontier doc, had a lot to prove. Along the way, she just so happened to find love. 
Jane Seymour became acting royalty, by first borrowing from royalty. Born Joyce Penelope Wilhelmina Frankenberg, the actress chose the stage name Jane Seymour after a previous English Queen. Born to stand out, one of Seymour's notable features is heterochromia, making her right eye brown and her left eye green. Jane's breakout role was in 1973 as the seductive Solitaire in Roger Moore's first James Bond flick, Live and Let Die.
In 1980, Seymour was part of Somewhere in Time opposite Superman himself, the wonderful Christopher Reeve. The film would leave the duo sharing a lifelong friendship. Then, Seymour became Dr. Michaela Quinn for this timeless series, which she had to start work for the very next day after being cast. The role netted her a second Golden Globe Award. Also, the series led to her meeting her fourth husband, James Keach. Wild fact: When Seymour first accepted the role, she'd been homeless and $9 million in debt due to horrible housing investments she'd made with her third husband.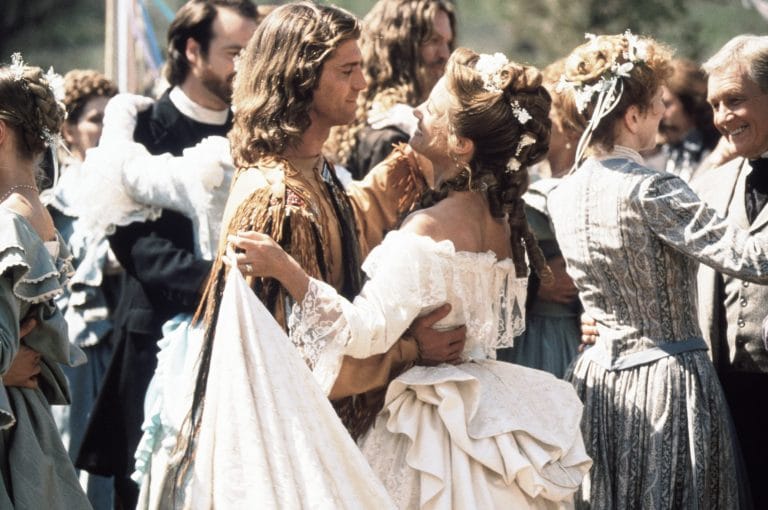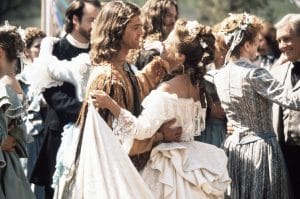 In February 2018, she posed for Playboy for a third time at the age of 67, becoming the oldest woman to do so. She's still very active in the biz, and she's had a recurring role as Madelyn on Netflix's The Kominsky Method since 2019 and in 2022, we saw her in the titular role of the show Harry Wild. Today she is 72 years old and is a celebrity ambassador for Childhelp, a nonprofit dedicated to helping victims of child abuse and neglect; as well as one of the stars of CBS' comedy, B Positive.
2. Chad Allen (Matthew Cooper)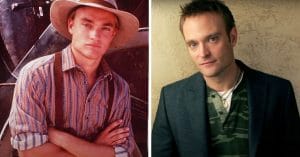 Matthew Cooper was reliable, compassionate, a little awkward, yet always determined to help. For younger teen viewers, Matthew Cooper was also the young man of their dreams. Chad Allen showed his potential at an early age. He booked a recurring role on the hit show St. Elsewhere starting in 1983. Then, in 1986, Our House was being cast and Allen was sought out. This would be a life-changing role for the actor.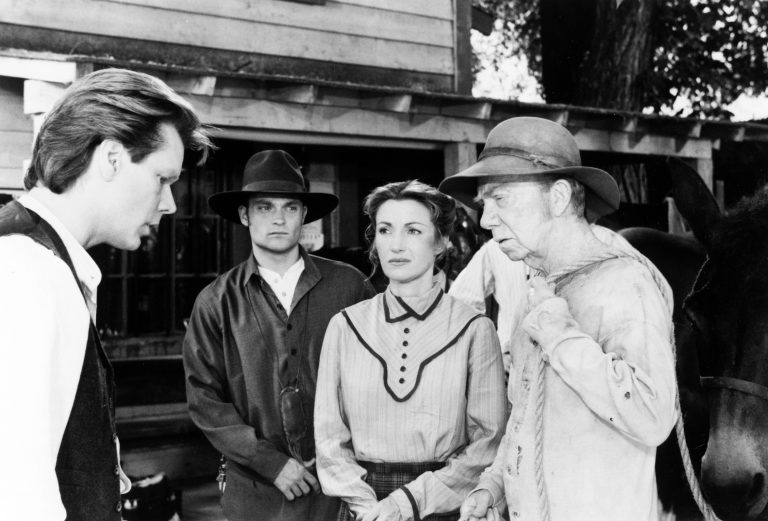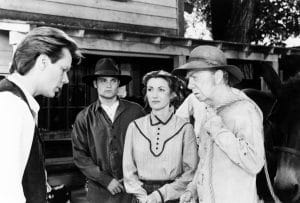 Next, Allen became a teen heartthrob of the '90s. He quickly stole hearts as Matthew Cooper in Dr. Quinn, Medicine Woman. However, it was the actor's personal life that made headlines. In 1996, at the age of 21, The Globe tabloid published pictures of Allen kissing another man without their permission. Since then, he's been an important advocate for LGBT rights and marriage equality.
Chad Allen's last recurring TV role was in 2008 where he proudly served as Dr. Kyle Julian's love interest on General Hospital: The Night Shift. He retired from acting in 2015 and has a doctorate in psychology.
3. Erika Flores (Colleen Cooper – Seasons 1-2)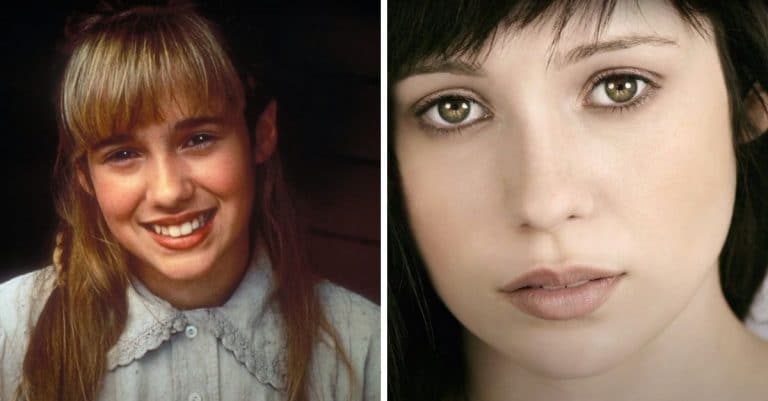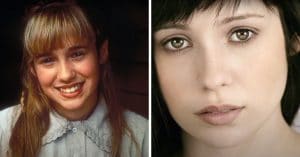 Colleen Cooper perfectly embodied the troubles of young girls at the time. She faced self-doubt, relationship questions, bullying, and growing pains. All the while trying to follow her bold mother's trailblazing path. 
Flores' sister, Melissa, even played the role of 'Missy' for 10 episodes of Dr. Quinn, Medicine Woman over the first few seasons. After Dr. Quinn became a huge hit, everyone wanted a substantial raise. Rumors were that Flores' father was especially vocal about her higher pay and, as a result, Erika Flores was let go midway through Season 3. The actress insists that she wanted to try new things.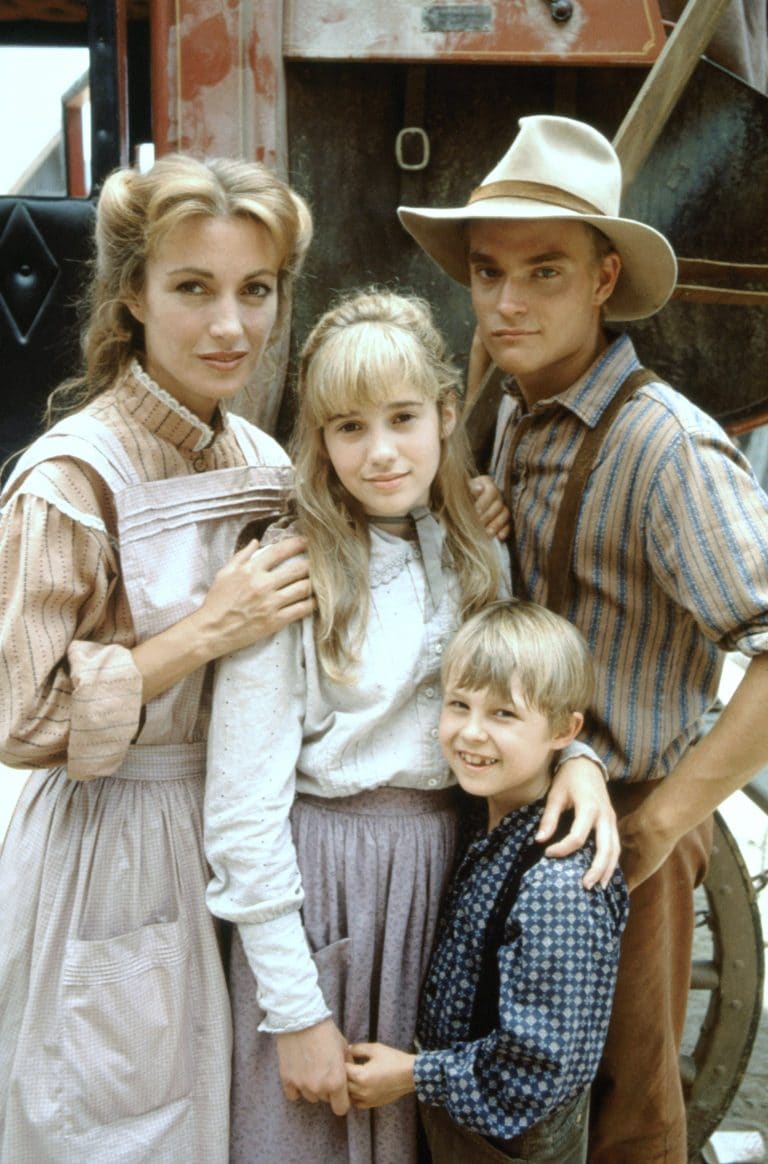 However, Flores never landed quite as significant a role as Colleen. Her final acting gig was in 2009 in an episode of House. Today she is 44 years old and has been married since 2006 with two children.
4. Shawn Toovey (Brian Cooper)
Little Brian Cooper helped fans remember the importance of childhood and how it should be protected. Everyone was scared when he suddenly couldn't see and when he started a fire in town, a lot of people thought he got off easy.
Shawn Toovey was young when he joined the Cooper family, but he performed well enough to earn five Young Artist Awards, including the Michael Landon Award in 1996. Toovey's acting mentor was of course his onscreen mother, Jane Seymour. But Dr. Quinn, Medicine Woman would be the extent of his acting career, besides returning for the 1999 and 2001 TV Movie reunions.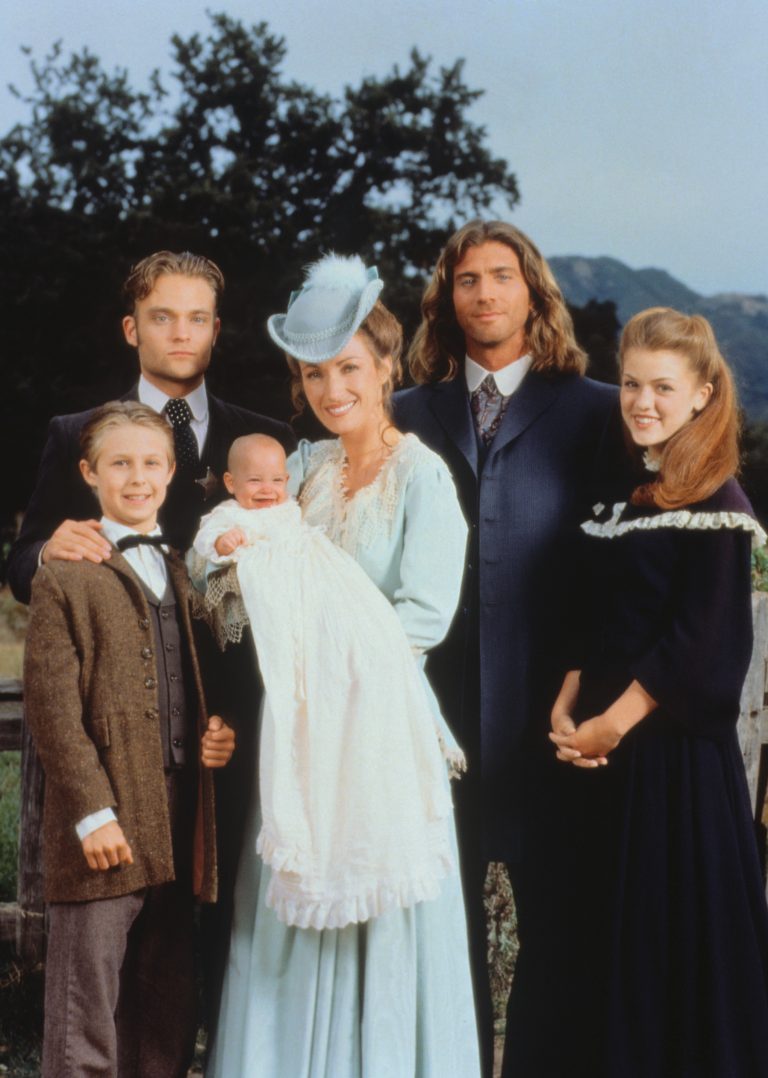 Shawn Toovey is a founding member of the Children's Board of the Audrey Hepburn Hollywood for Children Foundation. Today, he's 40 years old and works closely with Camp Ronald McDonald, Meals on Wheels, and various child abuse prevention organizations.
5. Jessica Bowman
(Colleen Cooper – Seasons 3-6)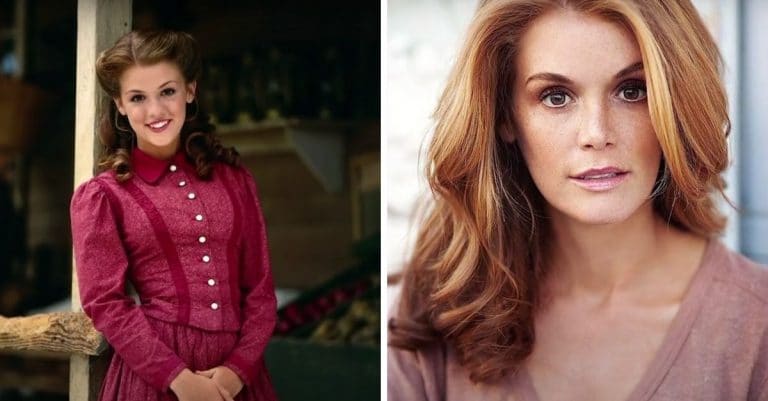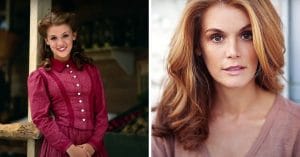 When Erika Flores left Dr. Quinn, Medicine Woman, producers recast the role with Jessica Bowman. Despite the recast, Colleen Cooper continued navigating all the problems society could throw at a young girl. 
Bowman's career started with a series regular spot on the short-lived show, The Road House, in 1994. This gave her the exposure to get cast as the new Colleen.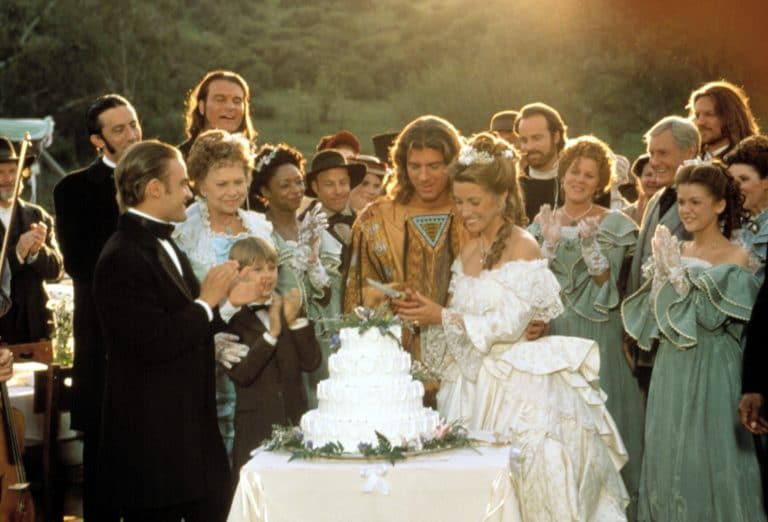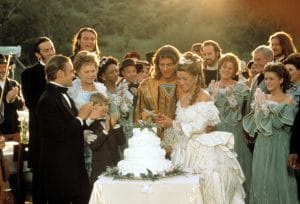 At first, Bowman faced some backlash from die-hard fans when she took over the role. Yes, she was cute, but did she fit the role? However, Bowman proved herself worthy and rejoined the cast for the TV movies as well. In the next few years, the actress went on to the big screen, co-starring with the late Paul Walker in the horror flick, Joy Ride. 
After a couple more acting endeavors, Bowman retired. Today she's 42 years old and enjoys a very private life. 
6. Orson Bean (Loren Bray)
Loren Bray was a surly older man who lost his wife and then his daughter. His daughter died during childbirth to her and Sully's child, so a deep grudge for Sully never dissipated. This was until Sully risked his own life in a blood transfusion for Loren.  
Fans will remember Bray's actor, Orson, as a Johnny Carson favorite. Orson Bean was an extremely talented comic. He appeared more than 200 times over the years. His acting career began in the '50s and after being blacklisted during that decade, he came back strong with his tenure on Dr. Quinn, Medicine Woman. Beth Sullivan, the creator of the show, didn't intend for Bray to soften ever, but Orson Bean had an immediate connection with Shawn Toovey on set. This made it impossible not to write their bond into the show. 
Orson Bean acted right up until his death, his last credit being Bruno in the great comedy, Grace, and Frankie in 2020. He died that same year at the age of 91. 
7. Joe Lando (Byron Sully)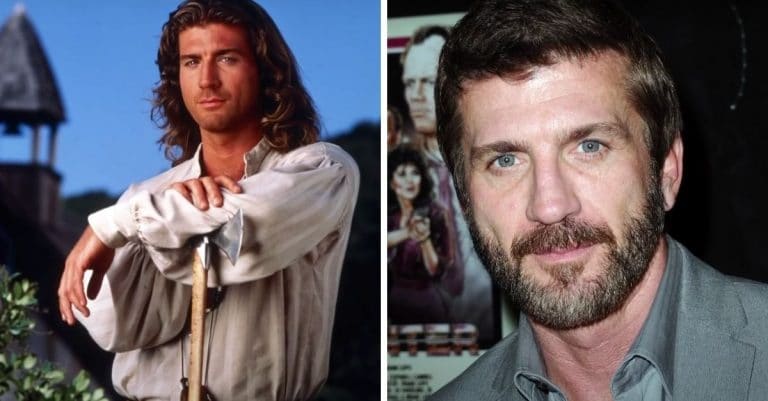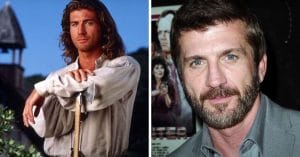 Who could forget that smoldering stare from Byron Sully? He helped Dr. Quinn adjust to frontier life. This suave outdoorsman was more than an actor at the time. Additionally, Joe Lando insisted on doing almost all of his own stunts. Lando worked to make the character feel more real, adding that he may never have an opportunity again to get paid to eat worms or run on top of a moving train. 
He began working in the late '80s and gained attention for his role as heartthrob Jake Harrison in the soap, One Life to Live. But it was Byron Sully that made the actor a household name and object of every woman's affections. Dr. Quinn, Medicine Woman was one of three pilots offered to him by CBS. His reason for choosing was simple, saying "I got to play a cowboy."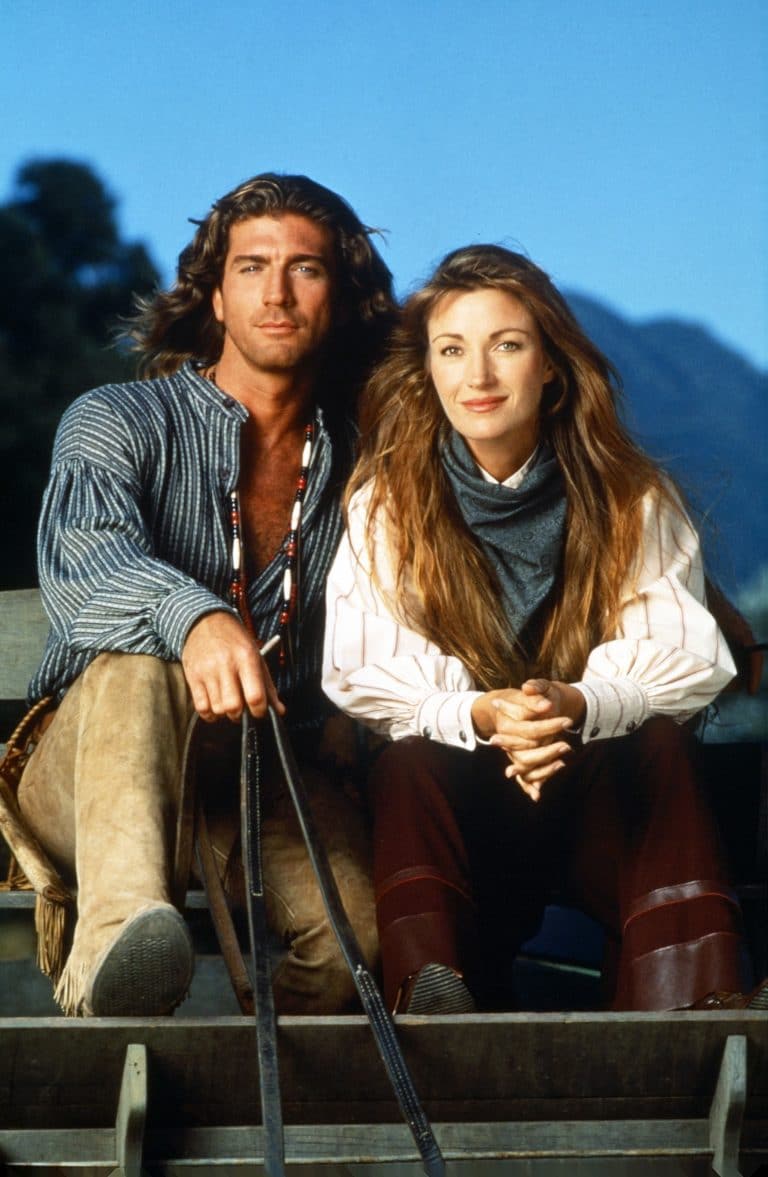 In addition, Lando grew his hair out for the role and the chemistry between him and Seymour was electric. Their relationship became central to the show's appeal. Some of the best episodes were relationship milestones, a fan favorite being Sully's proposal. 
After Dr. Quinn, Lando served as executive producer and lead actor for the short-lived show, High Ground in 2000. In 2014, the page Funny or Die recruited him and the rest of the Dr. Quinn, Medicine Woman cast for a parody skit: "Dr. Quinn, Morphine Woman." Lando then joined the soap opera, The Bold and the Beautiful in 2018 and we last saw him in that role in 2023. Along with acting, the 61-year-old enjoys spending time outdoors with his wife and four children. His most recent acting role was in the 2020 TV movie, A Very Charming Christmas Town. 
Nostalgia as Medicine
Nostalgia really is medicine all of its own, so that makes Dr. Quinn doubly powerful. After shows like Little House, television needed another wholesome frontier program, and boy did this one deliver. So is the series done for good? Well in their DVD commentaries, Jane Seymour, Joe Lando, Chad Allen, and Shawn Toovey all expressed interest in a future Dr. Quinn project. So, fingers crossed. 
What's an episode of Dr. Quinn, Medicine Woman that you vividly recall? Did you have a crush on any of the actors?
FAQs
Why did they change actresses in Dr. Quinn, Medicine Woman?
Some of the actresses quit their roles due to disputes with CBS over salary. This meant swapping out actresses to play different roles throughout the duration of the show.
Who played the Indian in Dr. Quinn, Medicine Woman?
Larry Sellers was best known for playing Cloud Dancing on CBS hit Dr. Quinn, Medicine Woman from 1993 to 1998. During his time on the show, Sellers was credited as the show's Native American Consultant.
Who played Katherine on Dr. Quinn?
Sheryl Lee played the role of Katherine on Dr. Quinn, Medicine Woman. This was in the episode titled "Another Woman."