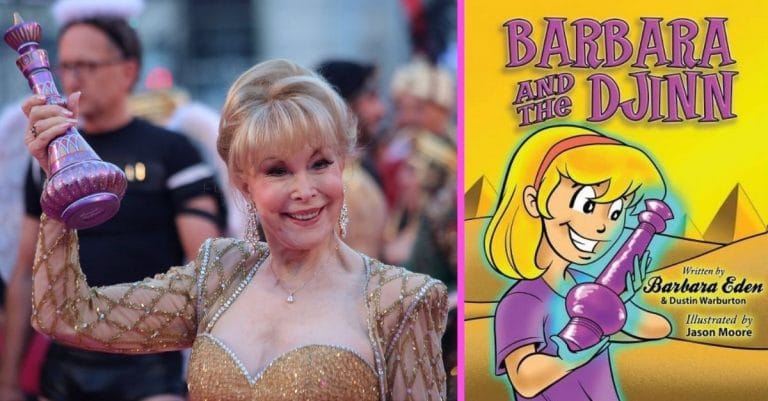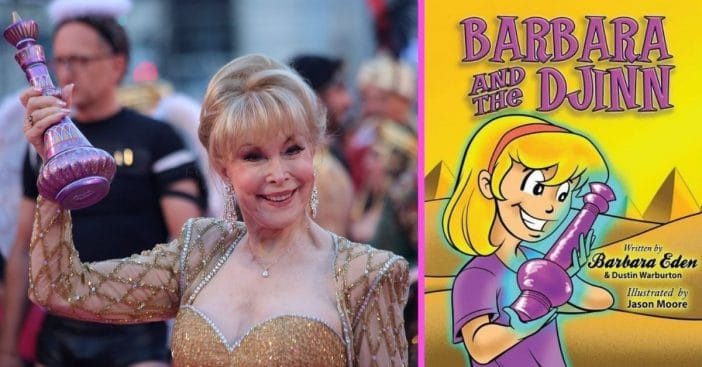 On August 23, Barbara Eden celebrates turning 90 years old. Her career began back in 1955 and continues to this day, giving her a lot to reflect on, but she's still delving into new activities. Most notably, she is publishing her very first children's book entitled Barbara and the Djinn.
Sometimes spelled jinn, a djinn is the anglicized version of a genie, the fantastical being Eden famously played in the 1960s sitcom I Dream of Jeannie. This won't be her first venture into publishing written word, as she penned a 2012 memoir, Jeannie Out of the Bottle, but this is a new genre for her and this summer gives Eden a lot to talk about between the project and her career.
Writing 'Barbara and the Djinn' was inevitable for a bookworm like Eden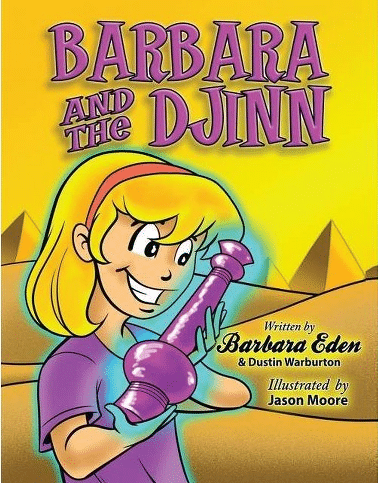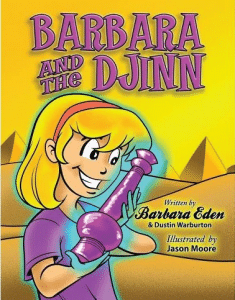 Barbara and the Djinn is due out on August 3 and Eden's birthday falls later in that very same month. To give potential readers an early glimpse inside the bottle, Eden discussed the inspiration behind the project. "I was in Australia in 2013 and Dustin Warburton, who is a writer, was there also," she shared, "and we met up and talked about books. During our conversation, we decided that we should be writing a children's book together."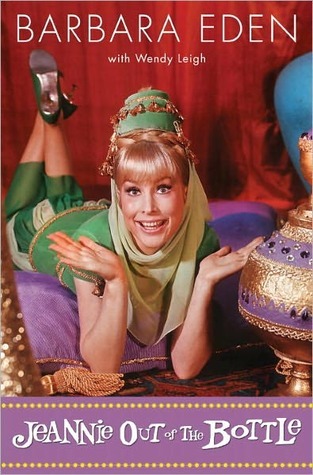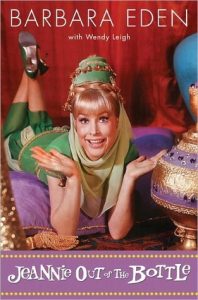 RELATED: Barbara Eden: 60 Years of Her Magical Life from 1960 to 2021
In fact, Eden can't think of a better project – and future gift to a child – as she herself loved reading since childhood. Eden further revealed, "I'm a reader…My aunt and my mother read to me when I was 2, 3 and 4 years old, enough that it just made my imagination bloom. When I was old enough, they took me to the library and I got my own library card. By the time I was 7, 8, 9 and 10, I would go to the library on a Saturday and check out the full limit of books — six at a time — and bring them home to read all week." Soon, readers can bring home Barbara and the Djinn to read all week as well.
What makes this book and others an important story, and important to Eden's story?
View this post on Instagram
Though Eden added she does enjoy movies, she further emphasized, "I would've never had an understanding of other people, other countries, other cultures if I hadn't started reading young." In a world put on pause by the pandemic, that becomes a vital way to still connect. Eden can relate to that herself too, as she'd worked right until shutdown in March 2020. Then, she was restricted to her house and despite taking precautions, she did get COVID-19 along with her husband and a family friend. Fortunately, she ended up with "the lightest case of COVID I think anyone's ever had in the whole world," resulting in a brief headache.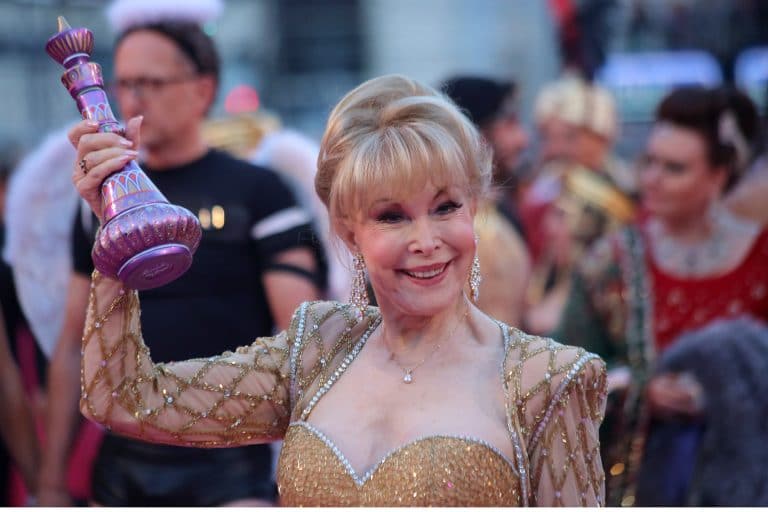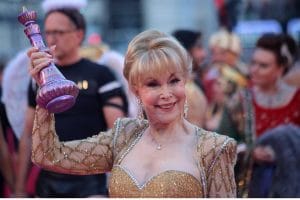 Now, Eden is eager to get back to business as usual in an environment that has her even more excited than before, calling it "a wonderful time now, more actors are working than ever before with all of the companies like Netflix and Amazon, all of these movies and TV shows they are producing." This has actually been on her mind far more than her milestone 90th birthday, as Eden admits, "I really don't think about it. Everybody else does but I never have."
Instead, she's eager to tell the story of the child in Barbara and the Djinn. She hopes others might understand the message of love in its pages, outlining, "It follows a little girl on a journey of finding these beings who are different, but who need help. It's very simple, and it's all about understanding people who are different and having empathy and love for them. When the Djinn comes out of the lamp, she deals with it and goes on a journey." As for the lamp design, they were unable to use the famous Jeannie lamp since "we don't own the rights."