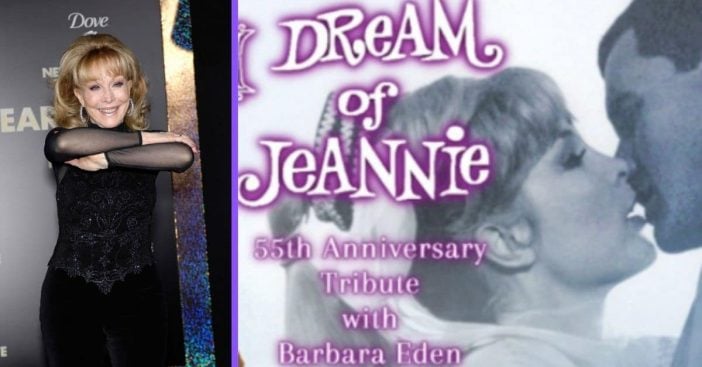 Barbara Eden has officially commemorated the 55th anniversary of I Dream of Jeannie will a special Instagram post. No, it's not just a normal photo or video post – she actually pulled a page of out her iconic character's diary and read it aloud for a video. The photo overlay honors the 55th anniversary of the show with audio of Eden reading from the diary. This photo in mention showcases a still of Eden and her co-star Larry Hagman sharing a kiss from one of the very first scenes of the show!
Fans were, of course, thrilled at this. The whole audio is 25 minutes long, ensuring that fans of the show get a real, well-earned treat. "For the 55th Anniversary of the premiere of "I Dream of Jeannie," legendary entertainment icon Barbara Eden returns once more to voice the role she originated and gained the adoration of millions for over fifty years," the Instagram caption reads.
Barbara Eden reads from her character's diary to commemorate 55th anniversary
https://www.instagram.com/p/llH7_JkkR7/
It continues, "Sit back and listen as Barbara Eden, with a blink and a nod, brings back America's beloved Jeannie and takes us back to the desert island where it all began. This is an audio feature, turn sound on and sit back and enjoy!"
RELATED: Celebrating The 55th Anniversary Of 'I Dream Of Jeannie': Barbara Eden On Her Iconic Role
Of course, fans flooded the comments. One person says, "Barbara, thank you so much for making this! Just reading and listening brought me back to my childhood. I could literally see the bottle roll across the sand. I could see you appear from the smoke, stand and then walk toward Captain Nelson! Every scene quickly and clearly appeared in my mind's eye! May September 18th always bring happiness to you!!!!"
It resonates with all of her fans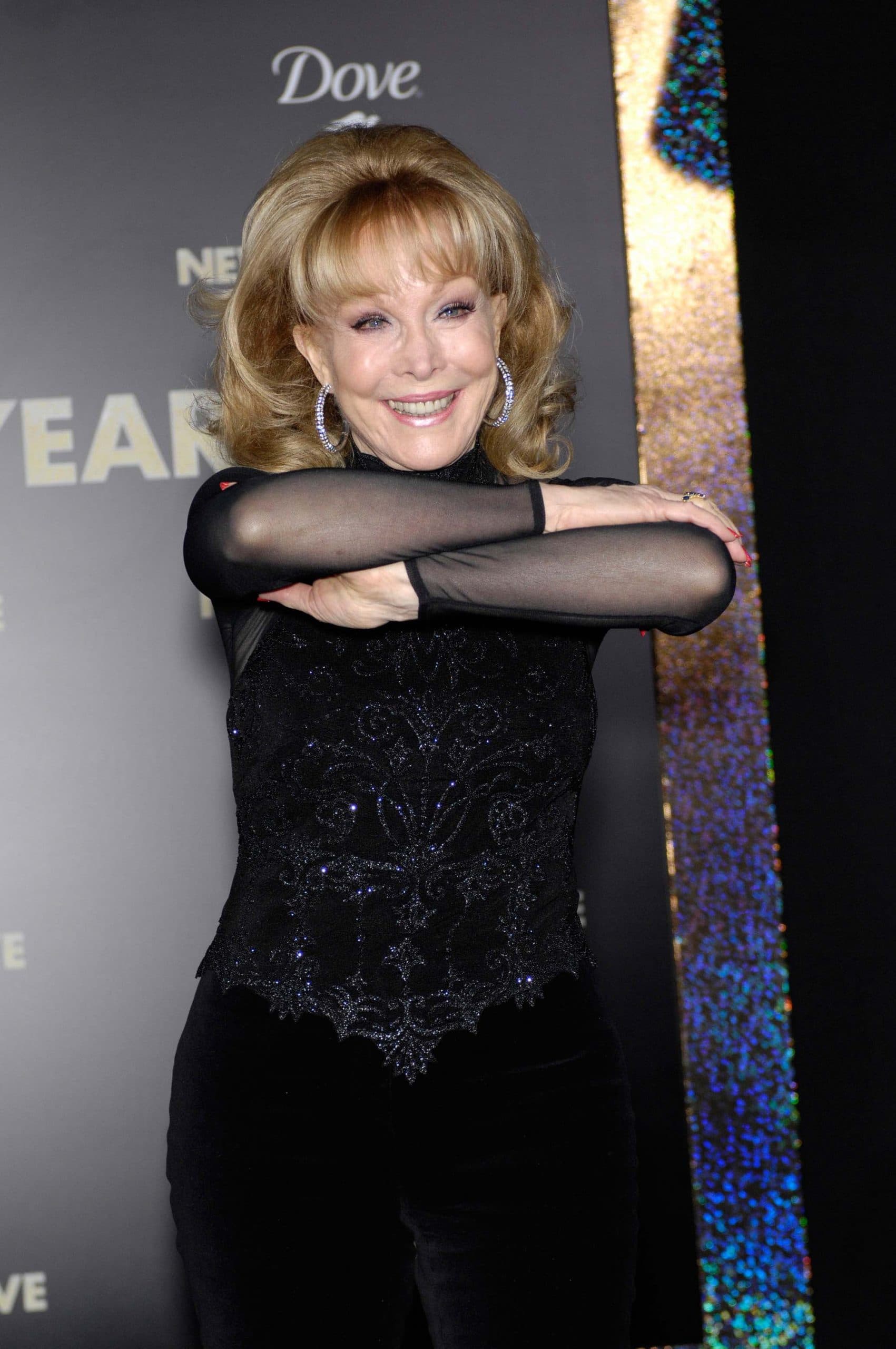 Another writes, "Thank you for sharing Jeanie's Diary After so many decades I do believe this is the first time that I have ever heard it. It is truly the missing link of the series. God Bless you and Thank you again!"
A last comment reads, "Barbara thank you from the bottom of my heart! Watching Jeannie has helped me get through the pandemic and in other stressful times! We Love you! Stay safe and healthy until we meet again." This post clearly touched the hearts of so many who grew up with Jeannie. Check out the full post below, and get ready to sit back, relax, and enjoy a lovely audio reading of Jeannie.
https://www.instagram.com/p/CFS8MWygIvV/