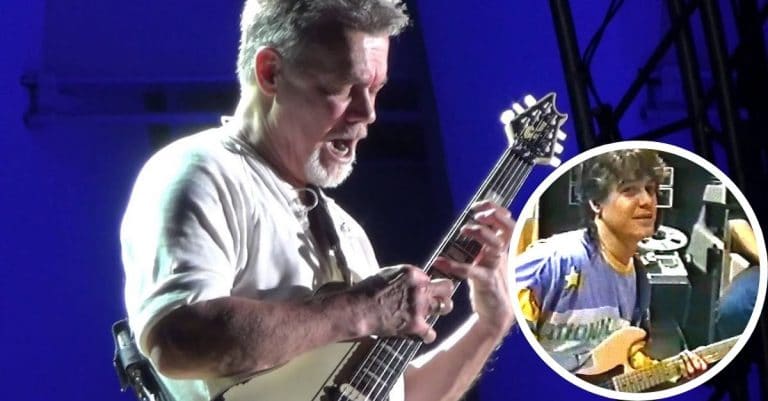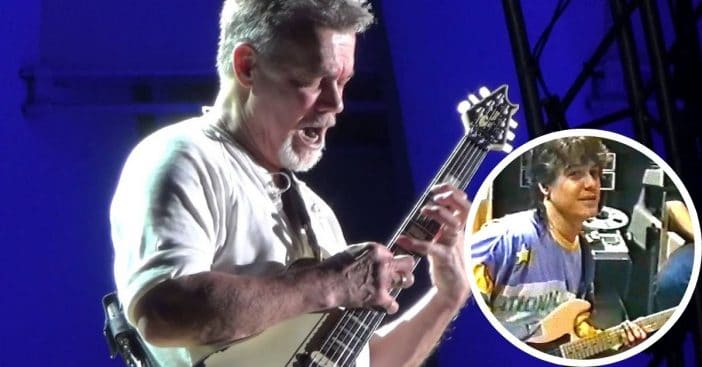 Fans of Eddie Van Halen first heard "Amsterdam" and its famous guitar riff in the 1995 album Balance. But the melody actually appears to have existed years prior, based on a newly uncovered video showing Van Halen playing those notes back in the mid-1980s.
On Sunday, June 6, the fan site Eddie Van Halen Brazil shared a video of Van Halen in his 5150 Studios playing what would become the guitar riff for "Amsterdam." The site is responsible for sharing other rare videos of the guitar legend, including a believed-missing explanation for a rather peculiar venue from the early '80s.
Introducing Eddie Van Halen's "Amsterdam" almost a decade before 'Balance'
This month's collection of rare and seemingly lost Van Halen clips totally changed what fans thought about one of his most iconic works. The clip has the explanation, "Never before seen footage of Eddie Van Halen playing the song 'Amsterdam' [in] 5150 Studios." It goes on to emphasize, "The year is 1985, ten years prior to the official release of the song on Balance."
RELATED: This Famous Guitarist Bought Eddie Van Halen His Very First Acoustic Guitar
From here, though, Loudwire notes that the date might be a little bit after the mid-'80s, though not by much. For one thing, the outlet notes Van Halen is wearing a Team Jams National Champs 1986 jersey in the video. While this definitely puts it after 1985, it doesn't date it to before "Amsterdam" got its 1995 release. To further date it, the outlet notes Van Halen's hairstyle to narrow it down to 1986 or 1987.
Immortalizing a legacy
View this post on Instagram
Eddie Van Halen died in late 2020 after a battle with throat and lung cancer. And even though it was agreed that the band itself Van Halen could not exist in the same way without him, his legacy lives on. Recent polling presented to Guitar World and Total Guitar readers named his riff in "Ain't Talking 'Bout Love" as the fourth greatest rock riff. This newly surfaced "Amsterdam" prelude video shows how long his musical genius had been strong and at exceptional levels of creative and diligent.
Another video shared by the fan site shined some light on a mysterious gig that had even the most avid Van Halen fans perplexed. It shared footage from 1981 when the band played at a park in Italy themed to look like the prehistoric era. Until this point, fans only saw hints of this mysterious job in pictures.
What more surprises does this legendary band have waiting for discovery?