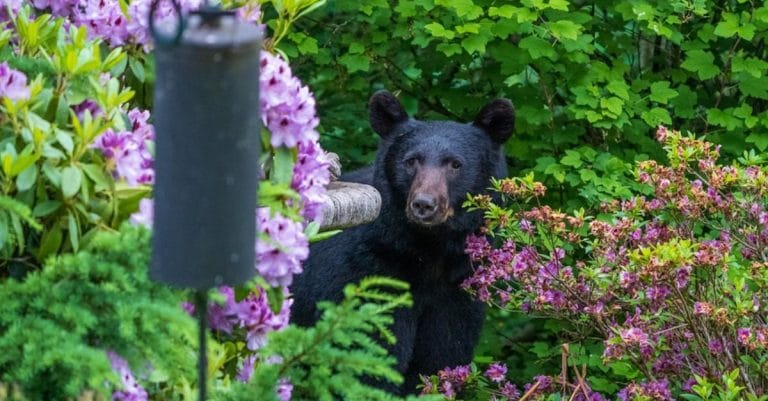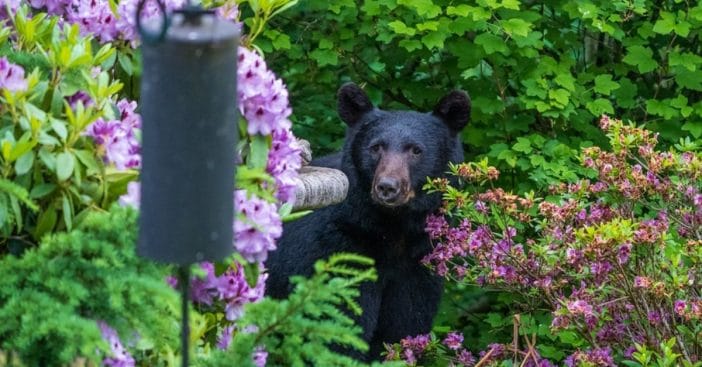 With barbecue season upon us, many Americans have emerged from their homes and flocked instead to the grill, or else to lounge under the sun and get in a few laps at the pool, feel the grass under their feet, and blow off some steam in the backyard. But no matter the intent, there's also the chance of a bear encounter that can make things turn very south very fast.
After a video of a teenager successfully forcing one away from her dogs went viral, experts are concerned viewers might think all bear encounters will always end this way: safely, happily, not deadly. But there are actually some procedures to follow in the event that a bear happens into your yard. Here's what the experts advise.
Increasing encounters has become a new norm
To an extent, such encounters – be them in a person's backyard, in the street, or the like – depend on location. But there are, in fact, now more bears than ever, providing unprecedented odds for a person to spot one, even in fairly populated suburban areas. By 1950, bears actually became endangered, and became a protected species as of 1975.
RELATED: Bears Splashing Around In The Water Do The Iconic 'Dirty Dancing' Lift
Compared to 200 years ago, the population still has some catching up to offset that excessive hunting, but compared to 50 years ago, there is indeed a marked increase in the bear population. This is primarily in reference to the grizzly bear. In contrast, black bears have enjoyed an increase in population even compared to when colonists started spreading out across the country. Add these two trends together, and you've got a lot of lumbering, comfortable animals.
How to respond to seeing a bear in your yard and keeping safe in the meantime
Do not fight the bears, urges Wyoming's Game and Fish Department in a recent statement. After a YouGov poll showed that 6% of Americans believed they could win in a fistfight with such an animal, the department issued guidelines about how to respond to the growing bear population, both as a response and prevention.
In reference to the viral video of a teen fighting off a bear to save her dogs, authorities recommend bear spray if the animal already appears engaged with a beloved pet. Additionally, the animals are drawn even to suburban areas because of food availability; so long as they find the area to be a reliable source of meals – even discarded table scraps – they'll hang out nearby. So, experts urge homeowners to store trash in bear-proof containers. As for pets, they recommend keeping a close eye on them and if they must go outside, don't let them wander freely in the open, especially without any tether back to you. Bird seed is known to attract bears, so consider ceasing this activity if your area might be at risk.
Some states outright prohibit feeding bears, so be mindful and remember these are wild animals with ancient instincts that will drive the animal to mind its own for the most part, but also act driven by a perceived need to protect itself.