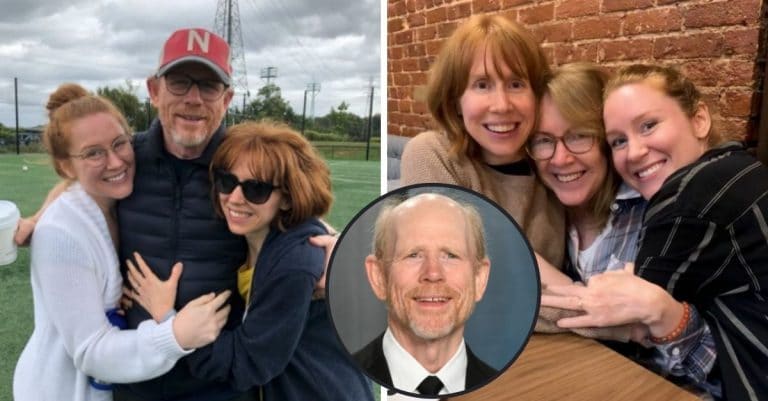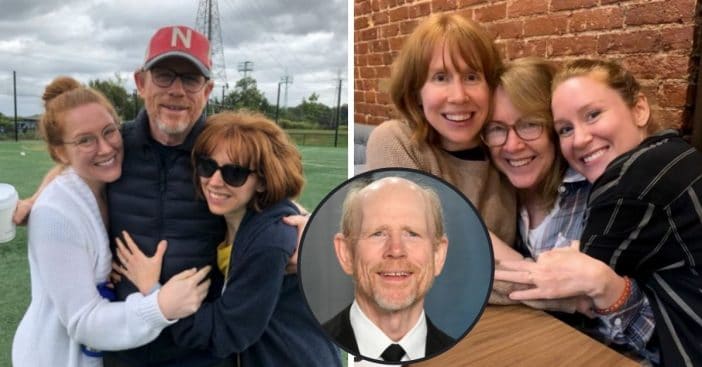 Ron Howard's daughters, Jocelyn and Paige Howard, are grown up and look just like their famous dad – they could seriously be clones of him! Ron recently discussed fatherhood in his other daughter Bryce Howard's 2020 documentary called Dads. He admitted that he wanted to be just like his own father, but thought he could never be that great.
"He was great. I don't think I was," Howard says. "Man, if you can be a good dad, that's a blessing that you can pass on that's beyond words. He really delivered."
Jocelyn and Paige Howard are clones of their dad!
View this post on Instagram
He continues, "What ultimately adds up is what they see, what they witness, the way you as a father live your life." He also adds that we need to create a society that enables fathers to do their best. "Because at his best, a father provides a kind of consistent sense of safety and therefore possibility."
RELATED: Ron Howard's Daughter Is All Grown Up And Working As A Professional Actress
View this post on Instagram
Clearly, Ron has done a wonderful job at raising his kiddos. Jocelyn prefers a more quiet life out of the limelight of Hollywood, just like her brother Reed who is a golfer. Not much is known about her since she lives a private life, but she does appear on the family's Instagram accounts often!
View this post on Instagram
On Paige's side, she's followed in her sister Bryce's footsteps, pursuing a career as an actress. Paige made her on-screen debut in the TV show Medium and has also appeared on stalkTALK and Arrested Development. She most recently was seen on the Nickelodeon series The Astronauts. 
View this post on Instagram
She's been in some films, too, including Adventureland, Cheesecake Casserole, Virgin Alexander, and The Employer.
View this post on Instagram
According to her IMDb, she will be in the upcoming film Prairie Bones with Danny Glover.