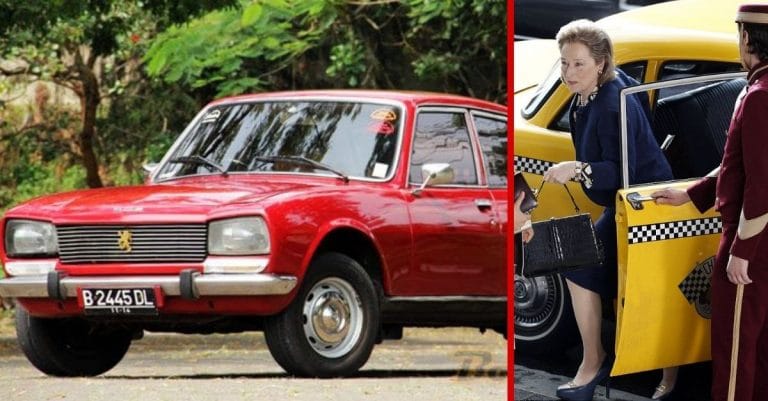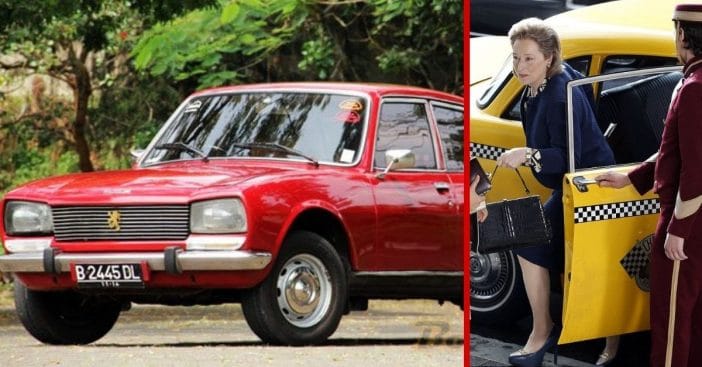 Besides a cleverly composed costume department, nothing dates a movie in such a fun way quite like cars. But what happens to these famous cars once they've done their parts on set of some production? It's easy to keep track of human talent, but the vehicles have stories of their own too, and lives they keep living.
From commercials to thrillers to stunts and gags, here are half a dozen cars that have a filmography some stars would envy. Collectors revere them and carefully navigate their maintenance – or total resurfacing. Here's where six rather famous cars ended up today, explored chronologically.
1958 Dodge Coronet Lancer and the 1960 Studebaker station wagon
Amazon Prime Video premiered its new series The Marvelous Mrs. Maisel on March 17, 2017. It transports viewers to the 1950s and early 1960s and follows New York housewife Miriam "Midge" Maisel who taps into her talent for standup comedy. The show also features two of our six famous stylish cars: the 1958 Dodge Coronet Lancer and 1960 Studebaker station wagon.
RELATED: Jay Leno Gave A Tour Of His Vintage Car Garage On 'The Kelly Clarkson Show'
The vehicles helped set the state for a time-appropriate shot of Queens. Retired shop teacher Dave Evans brought these two vehicles to the set. Collecting vintage vehicles became a hobby for him, purely for fun. But he has a knack for collecting cars that end up in important places, such as his 1959 Nash Metropolitan and a 1957 DeSoto Firesweep. A set decorator recruited those in 1982 for The Flamingo Kid. The Dodge and Studebaker are in good company with Evans' collection.
1962 Chrysler Imperial
When studios announce a prequel, the world holds its breath, usually expecting the worst and hoping for the best. But who couldn't get excited for The Many Saints of Newark, prequel movie to The Sopranos? It allowed audiences to revisit the east coast streets of some of the worst families around and the aesthetic they embodied.
A Chrysler Imperial ended up used in the 2018 film, owned by Maya Frank. Frank is an actor and stunt driver, so this enthusiasm for famous-movie-worthy cars runs deep. So deep, in fact, that Frank searched online specifically for cars that looked like they'd be used in films. It cost $4000 but needed even more money sunk into it than that for fixing up. All that work later, and the car still caught on fire while on-set for Saints. It stayed strong enough to finish its work there and earn an appearance in Godfather of Harlem. For all its wheezing shortcomings, it's earned $400 to $1,000 for appearing in films.
1968 Lancia Fulvia Berlina 2c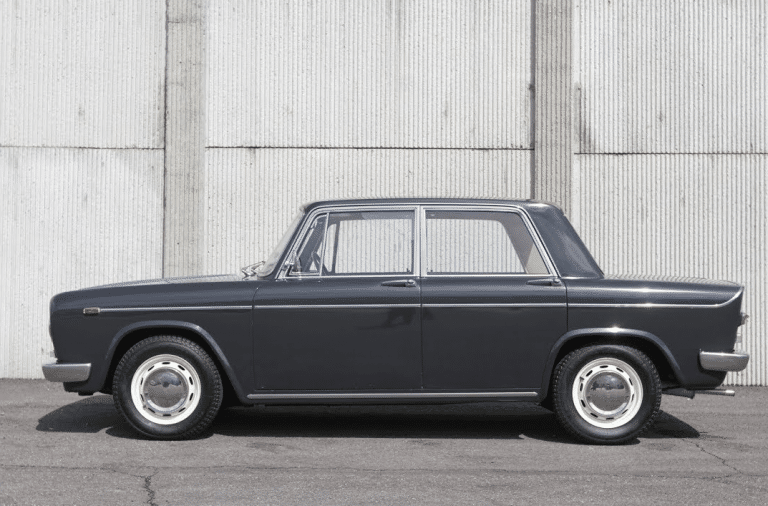 When New York resident Jamie Kitman first talked his mechanic into selling him a 1968 Lancia Fulvia Berlina 2c, his motivation had been straightforward: "I had no realization of how good it would be for movies. I just wanted it to drive."
The FX miniseries Fosse/Verdon wanted to drive it too, specifically for the biographical story about the relationship between choreographer Bob Fosse and actress and dancer Gwen Verdon. The eight-episode series debuted in 2019, but the Lancia has a bit of a full filmography that also includes The Americans and Pan Am. Where else might it appear? Kitman is very excited to see his car on screen, so it'll likely have many more gigs to come.
1978 Checker cab
Victor Coiro's uncle owned and drove the famous yellow vehicles across his home city. But Coiro himself prefers renting out the iconic vehicle itself rather than his time driving it. His promotions saw his checker cab in Sleepers and 2017's The Post, transporting none other than Meryl Streep.
For these grand appearances, Staten Island resident Coiro paid $2,000 to rescue the vehicle from a static life in Florida as a promotional display. He's paid $175 plus an hourly rental fee for his taxi cab to shuttle famous people, and he's found the car work transporting Martin Scorsese for a scotch commercial and Ellen DeGeneres for a comedy skit.
1979 Peugeot
When Picture Car Services called upon David Cohen for a particular set of vehicles, the request came with a lot of weight. Picture Car Services is a company that pairs film productions with cars required for various scenes. Cohen and his business partner Matt Messano run Lost Soul Film Cars, a company with a similar purpose of supplying prop cars.
The initial request for two 1970s Saabs with automatic transmissions proved nigh impossible; such cars, Cohen had informed, are essentially extinct. But through their resources, they did turn up two "distinctly foreign and quirky" 1979 Peugeots. They were enough of the same "genre" car to go on and become famous in Netflix's Amanda Seyfried film Things Heard & Seen.