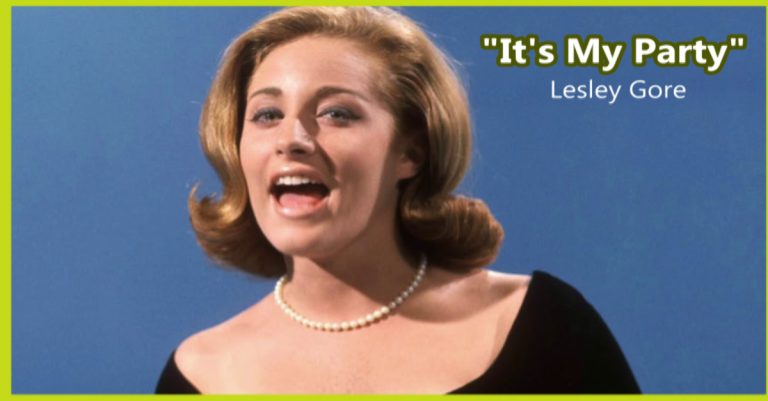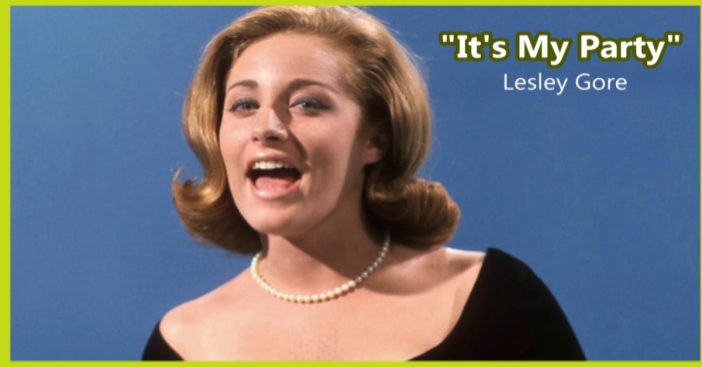 Lesley Gore was 16 when she recorded this song, which led the media to call her "The Teen Queen." She took some voice lessons in New York City and recorded some piano demos with her instructor, which somehow got to Quincy Jones – at the time an up-and-coming producer.
Jones liked what he heard and decided to record her. In late February 1963, he brought a stack of demo tapes to her house and they spent an afternoon listening to one after another. The only one they both liked was "It's My Party," so they decided to record it.
Jones booked a standard 3-hour session at Bell Studios in New York City, and had Paul Anka write two more songs for Gore to record. They completed all three at the session on March 30, and Gore went back to ordinary teenage life.
Just six days later, "Party" was released as Gore's first single, and she heard it on the radio for the first time. On June 1 the song went to #1, making her teenage life far less ordinary.
(source)
Lyrics to "It's My Party" by Lesley Gore
It's my party, and I'll cry if I want to
Cry if I want to, cry if I want to
You would cry too if it happened to you
Nobody knows where my Johnny has gone
But Judy left the same time
Why was he holding her hand
When he's supposed to be mine
It's my party, and I'll cry if I want to
Cry if I want to, cry if I want to
You would cry too if it happened to you
Playin' my records, keep dancin' all night
But leave me alone for a while
Till Johnny's dancin' with me
I've got no reason to smile
It's my party, and I'll cry if I want to
Cry if I want to, cry if I want to
You would cry too if it happened to you
Judy and Johnny just walked through the door
Like a queen with her king
Oh what a birthday surprise
Judy's wearin' his ring
It's my party, and I'll cry if I want to
Cry if I want to, cry if I want to
You would cry too if it happened to you
Oh it's my party, and I'll cry if I want to
Cry if I want to, cry if I want to
You would cry too if it happened to you
It's my party, and I'll cry if I want to
RELATED: Catherine Zeta-Jones Shows Off Her Daughter's Singing Skills