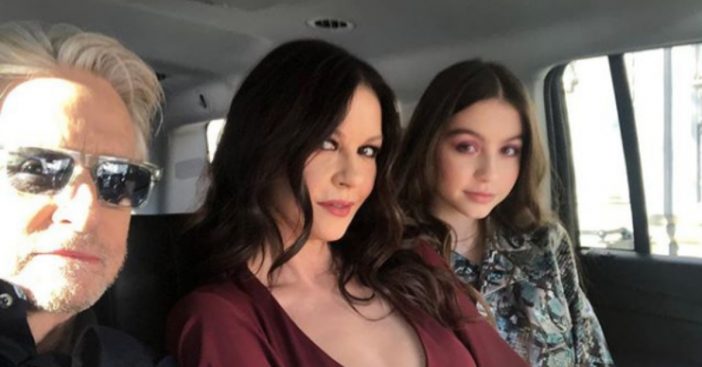 It looks like Catherine Zeta-Jones' daughter is already following in her mother's famous footsteps when it comes to the limelight and performing. Catherine showed off her 15-year-old daughter Carys' impressive singing skills on Instagram on what happened to be International Women's Day.
"International women's day. My daughter Carys as a babe. But, today, with her amazing outlook on the world… And her ambitions to create a better one.. you are exceptional," Catherine wrote on the Instagram post that accompanied a video of her daughter singing. Check her out singing the song "Little Black Dress" by Sara Bareilles and playing the piano.
https://www.instagram.com/p/BuxYKKaBjPM/?utm_source=ig_embed&utm_campaign=embed_loading_state_control
Many fans commented on the post saying things like, "She has a wonderful & strong voice like her lovely & talented mommy @catherinezetajones," and "Naturally born with so much talent!"
Other members of the Douglas family were also posting loving photos of the women in their life on International Women's Day, including Catherine's son, Dylan. Dylan, who is now 18 years old, posted an older photo of himself hugging his mom with the caption, "Happy #internationalwomensday here is a old photo of a timeless woman I love you mom!" Catherine reshared the photo on her own Instagram with the response, "When your son finds this snap on this day, well, it just makes me feel nice #mama."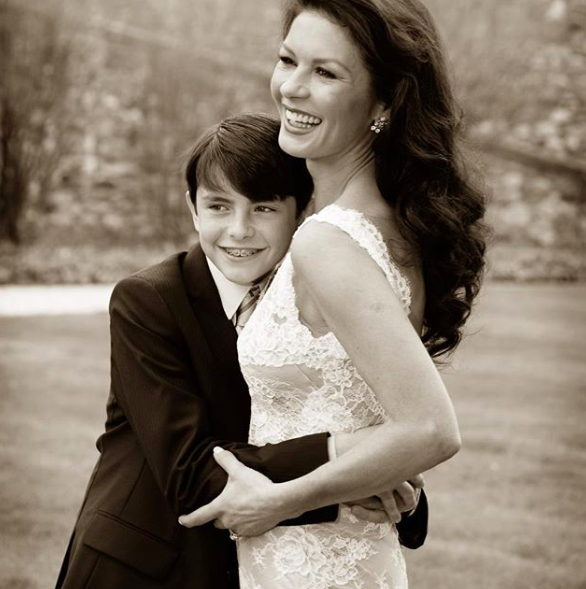 Michael told ET recently that his children have big Hollywood dreams and we can see why! They are brimming with talent. "Right now, all three of my kids want to be actors, Cameron, Dylan and Carys, and my niece, Kelsey," Michael explains, "So that's four of the next dynasty. Dad and I got about 120 years and about 130 movies, so it will be more and we just got a grandchild — little granddaughter Lua."
While 39-year-old Cameron Douglas (from his first marriage to Diandra Luker) has already nabbed several film roles already, it won't be long before we see the younger ones on the big screen.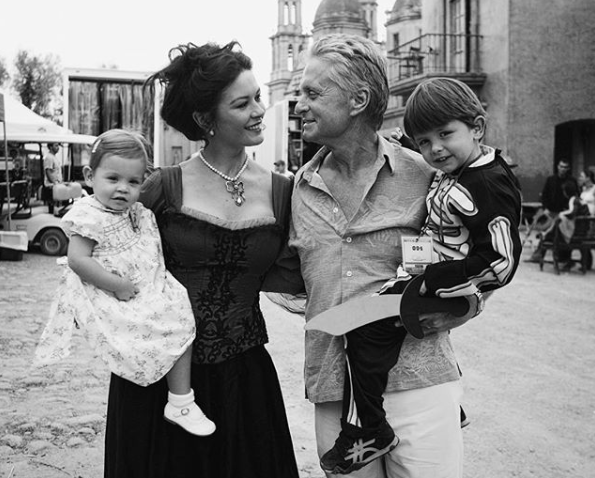 So, what was Michael's advice for his children who are already shooting for the stars and making their dreams come true?
"Don't do it if the only thing that's going to make you happy is being a star. You gotta just love acting. The odds are so tough as it is, but if you have that passion, that joy. Look [at] me — I'm in my seventies now and it's so great," he said.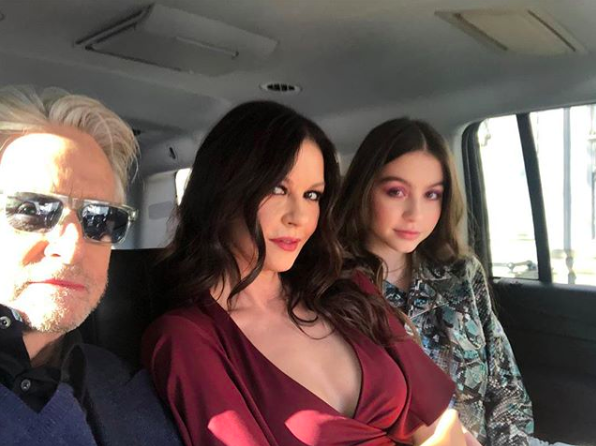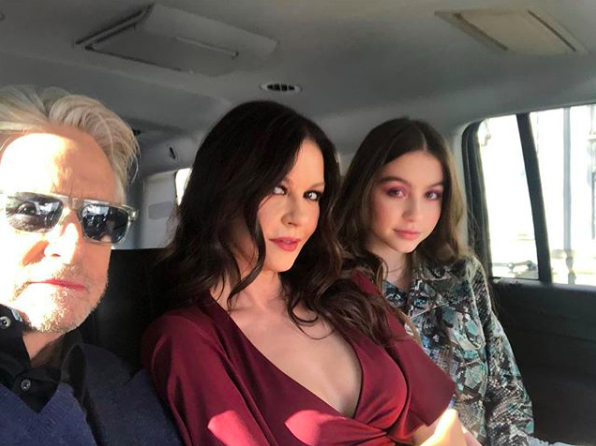 Be sure to SHARE this article if you love Michael, Catherine, and their big beautiful family!
Check out this heartwarming interview below with Michael, Catherine, and Carys: