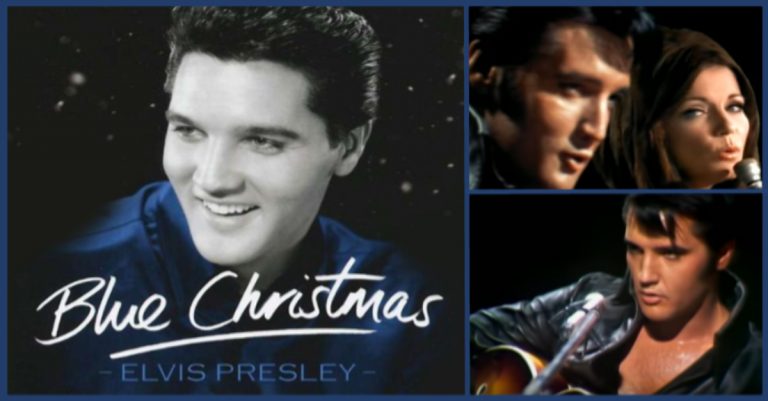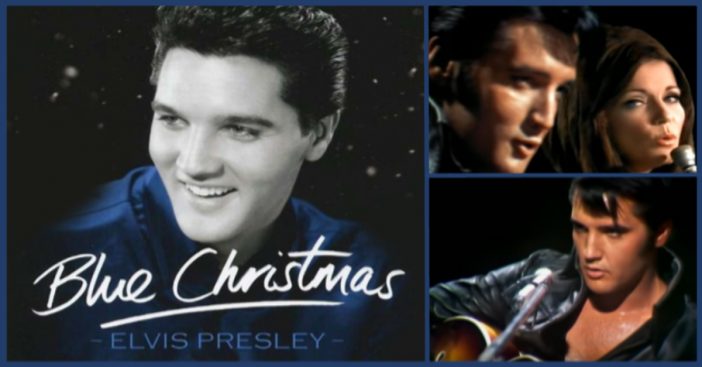 Originally recorded in 1950 by Ernest Tubb, Elvis Presley recorded this song in 1957 for his Elvis' Christmas Album. It wasn't released as a single until 1964, when in the US it was backed with "Wooden Heart" from Elvis' soundtrack to his film G.I. Blues, but from 1965 and on, it was backed with "Santa Claus Is Back In Town."
Elvis' performed this song for the first time on his 1968 television special, which was called (Singer Presents) 'Elvis' (it was sponsored by Singer sewing machines). Recorded in June, the special aired on December 3 and helped revitalize his career.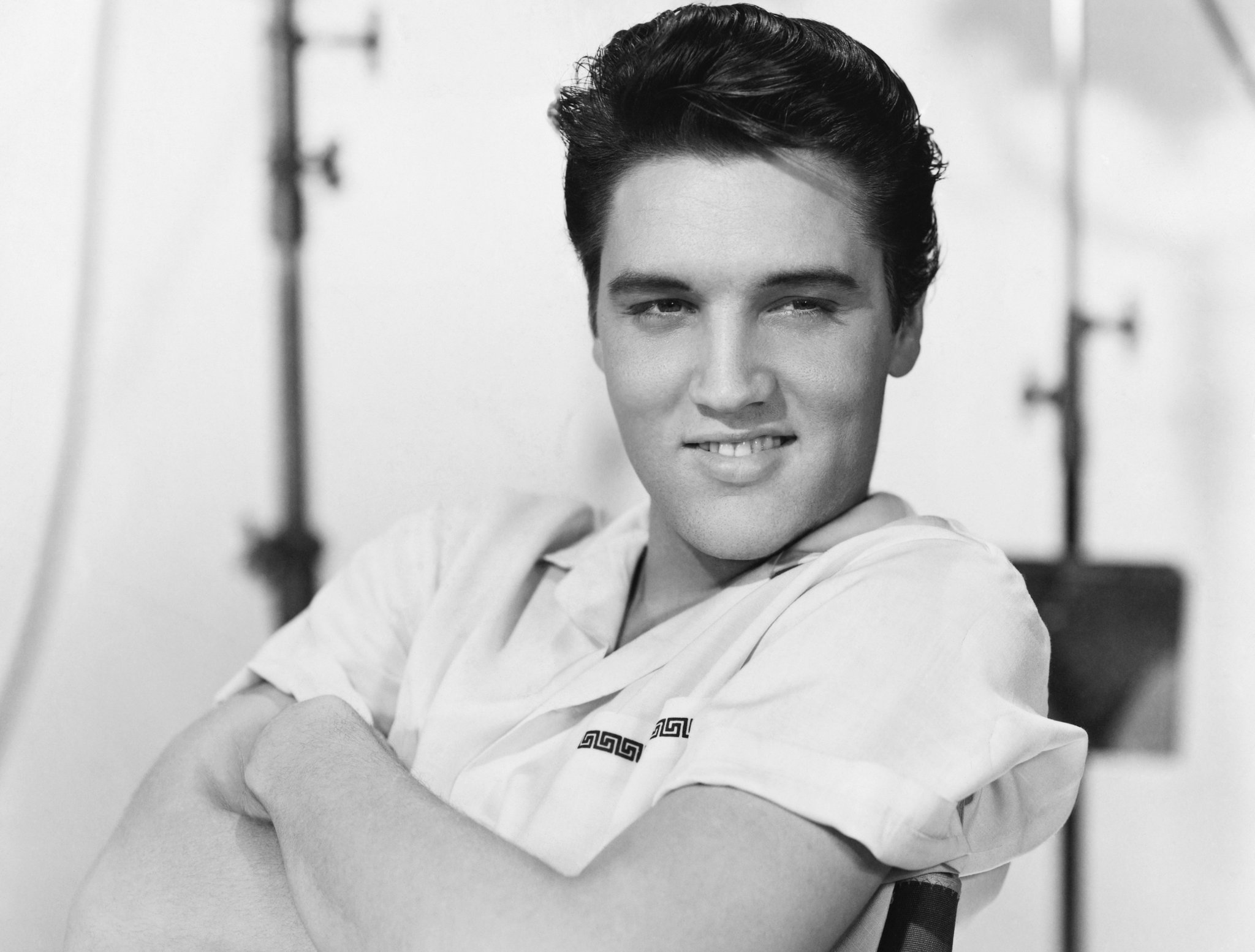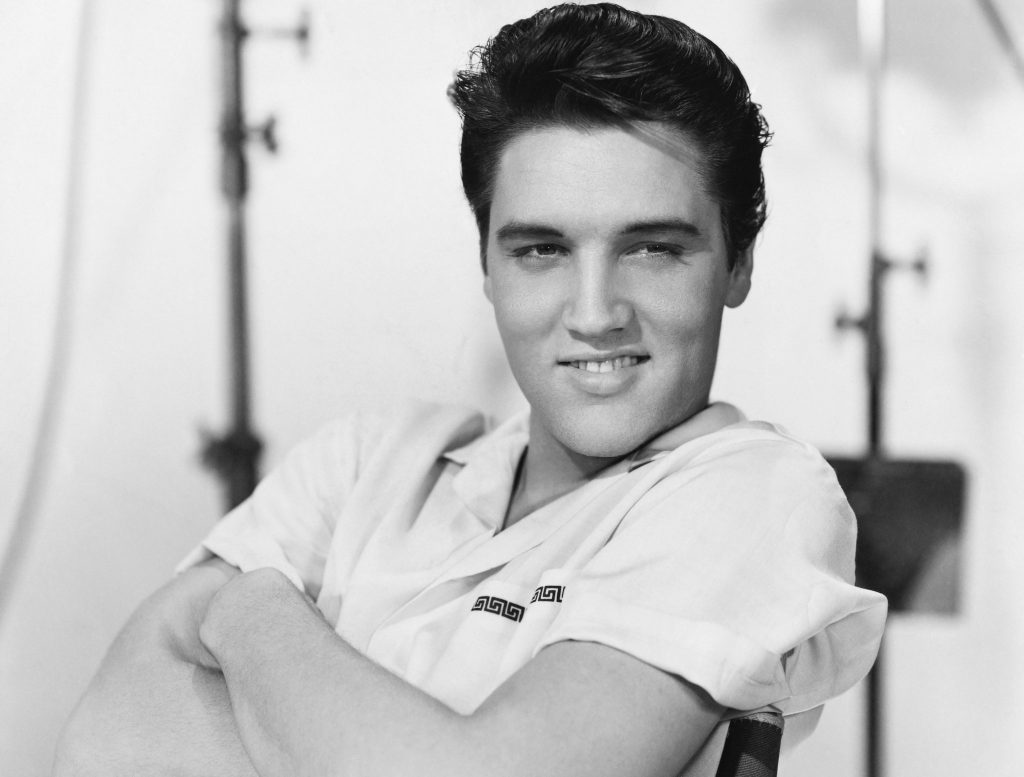 His performance of "Blue Christmas" is the only video footage that exists of Elvis singing a Christmas song. Before he begins the song, Elvis states: "I'd like to do my favorite Christmas song of the ones I've recorded."
This has been covered by Ringo Starr, Celine Dion, The Beach Boys, Sheryl Crow, Smash Mouth, Brooks and Dunn, Vince Gill, Face to Face, Bette Midler, Harry Connick Jr., Shakin' Stevens, Bill Haley and the Comets, Eilert Pilarm, Mary Margaret O'Hara, Misfits, Freddy Fender, Collective Soul, and… Porky Pig.
(source: songfacts.com)
Video of Elvis singing "Blue Christmas"
I'll have a blue Christmas without you
I'll be so blue just thinking about you
Decorations of red on a green Christmas tree
Won't be the same dear, if you're not here with me
And when those blue snowflakes start falling
That's when those blue memories start calling
You'll be doin' all right, with your Christmas of white
But I'll have a blue, blue blue blue Christmas
You'll be doin' all right, with your Christmas of white,
But I'll have a blue, blue Christmas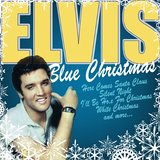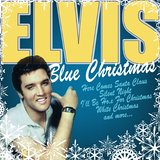 Listen to the King by streaming, or purchasing, the hit on Amazon/Amazon Prime.