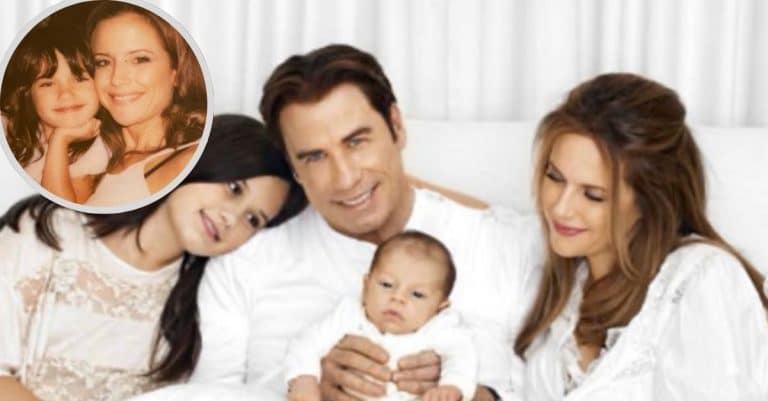 On Mother's Day, Ella Travolta shared a tribute to her late mother Kelly Preston, honoring her everlasting love and care. Preston died in the summer of 2020 after a battle with breast cancer. This was daughter Ella's first Mother's Day without her.
Widower John Travolta both gave a touching reply to his daughter's post and shared a tribute of his own on his Instagram account. Both shared family photos with Preston, with Ella praising her as a mother and Travolta remembering her fondly as his wife and mother of his children.
John Travolta remembers Kelly Preston as a compassionate wife and mother
View this post on Instagram
"Dearest Kelly, you brought into my life three of the most wonderful children I have ever known," wrote John Travolta on Instagram for Mother's Day to honor Kelly Preston. "Thank you. We love and miss you. Happy Mother's Day."
View this post on Instagram
RELATED: Watch John Travolta And Daughter Ella Bleu Dance Together In Honor Of Late Kelly Preston
Preston fought breast cancer for two years before passing away on July 12, 2020. With Travolta, she had children Jett, Benjamin, and Ella Travolta. She had previously been married to Kevin Gage before divorcing him in 1987, then marrying Travolta in 1991. The two remained married until her death.
Ella Travolta celebrates Kelly Preston for Mother's Day
View this post on Instagram
While Travolta posted his own tribute to Preston, he also replied to another post honoring her memory shared on Mother's Day. Ella shared a picture of herself much younger, held by her mother in a sepia photograph.
View this post on Instagram
"Mama, thank you for all you have done for us and for this world," Ella wrote in the caption. "I miss you and love you very much, but your smile, warmth and love is ever lasting. Wishing all of the moms a happy Mother's Day." Her post ends with a heart.