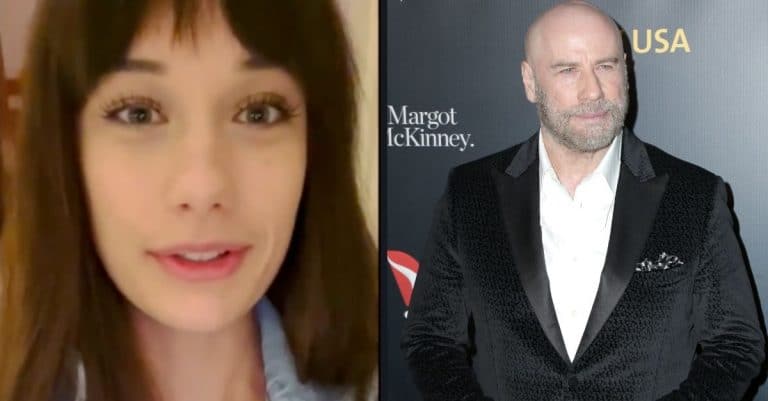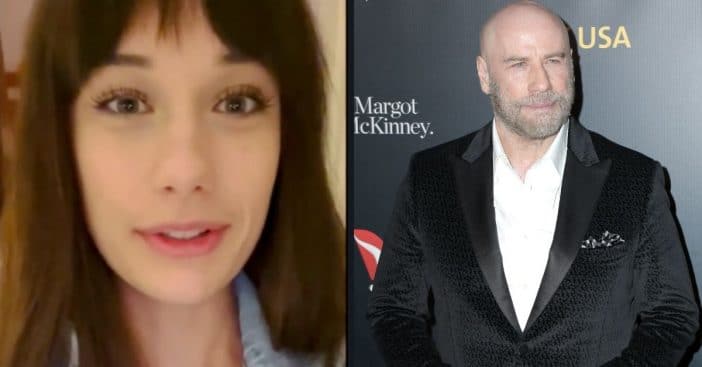 John Travolta's daughter, Ella Bleu, took to social media to post a video celebrating some exciting news – that she hit 500,000 followers on Instagram and wanted to celebrate virtually with everyone! The 21-year-old aspiring actress posted the video from inside her Florida home to thank everyone for their continued support.
Afterward, she went on to show fans her baking skills after she decided to make some macaroons to virtually share with fans. "Oh my gosh, thank you so much for 500,000 followers. You guys are incredible. In honor of this I wanted to bake you guys macaroons – virtually of course – so let's see how this goes," she says in the video.
Ella shares video celebrating her social media milestone
View this post on Instagram
Ella admits she wasn't as happy with the finished products of her macaroons, as she intended for them to be purple but they came out lacking the color she wanted. "Well, they didn't turn out quite the way I wanted them to. They were supposed to be purple but that's really fine because next time hopefully it will be better," she says at the end of the clip. "But thanks so much again and I love you all!"
RELATED: John Travolta's Daughter Ella Shows Off New Hairstyle In Rare Selfie
View this post on Instagram
Regardless of how the macaroons came out, fans congratulated her on hitting a social media milestone. "Congratulations Ella! You totally deserve it and the macaroons look delicious," one fan writes. Another says, "Adorable! Omg you deserve all the followers. You're such a kind and beautiful person inside and out."
The social media celebration came at a much-needed time after a difficult week for the Travolta family as they all remembered Travolta and his late wife Kelly Preston's son Jett who would've turned 29. Ella's famous father shared a sweet photo of himself and Jett, 12 years after he passed away. Ella did the same, posting a photo of them together when they were much younger.
View this post on Instagram
RELATED: John Travolta's Daughter Ella Shares Special Message For Her Dad On His Birthday