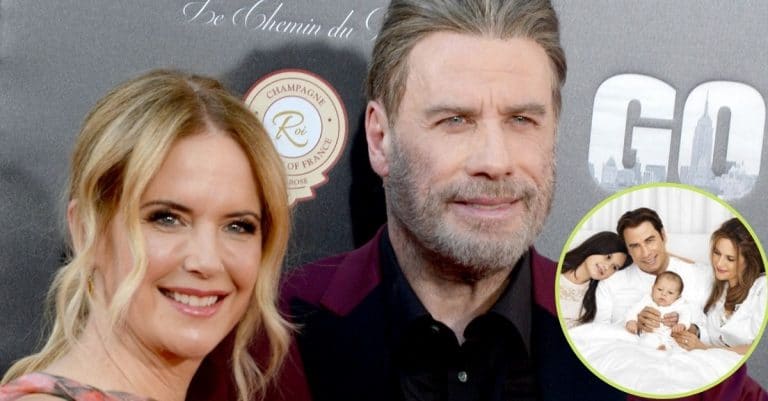 John Travolta paid tribute to his late wife Kelly Preston on the first Mother's Day since her death. He took to Instagram on Mother's Day this past weekend to share a tender and heartfelt message to social media, alongside some throwback family photos.
"Dearest Kelly, you brought into my life three of the most wonderful children I have ever known. Thank you. We love and miss you. Happy Mother's Day," the message read.
John Travolta's heartfelt tribute to late wife, Kelly Preston
View this post on Instagram
In the first photo, Travolta and Preston are relaxing in bed, holding then-newborn son Benjamin with Ella resting her head on her dad's shoulder. The second photo shows Kelly holding their late son Jett, as Travolta stands nearby. Jett sadly passed away in 2009 at age 16 after suffering a seizure. Today, Ben is now 10 years old while Ella is 21. Kelly sadly died back in July 2020 after privately battling breast cancer.
RELATED: John Travolta Selling $5 Million Mansion He Shared With Late Wife Kelly Preston
View this post on Instagram
Travolta has been open about his struggles and the overall grieving process he and his family have been going through. He actually admitted that he really didn't find any solace in the support he received from loved ones and thousands of fans. "The most important thing you can do to help another when they are in mourning is to allow them to live it and not complicate it with yours," he admitted. "I felt so saturated with everyone's sadness that I didn't know what to do."
View this post on Instagram
Wishing love and light to the whole Travolta family.
RELATED: John Travolta Shares Tearful Message To Fans About His Wife's Death