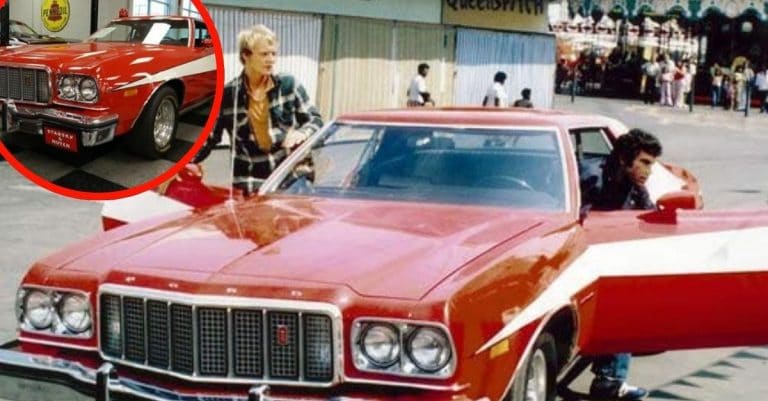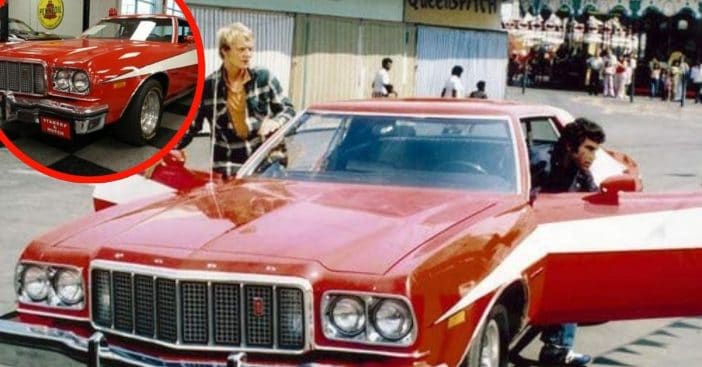 Though the human talent gets most of the limelight, often vehicles can be a star in their own right in popular media. For Starsky & Hutch, they weren't a duo so much as a trio with their iconic car, a vibrant red two-door Ford Gran Torino. One of these special vehicles is now up for sale.
The business of providing cars for shows and movies can be a rewarding and profitable one. But acquiring a car after the fact requires some careful verification. Here are the hurdles and signs that this seems to be the real deal.
A piece of TV beauty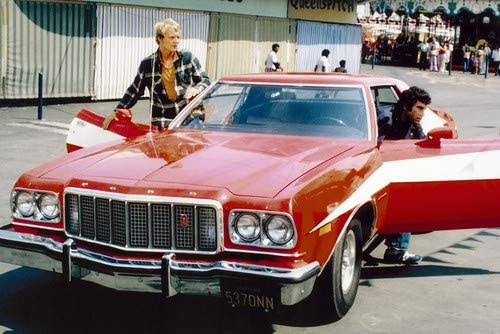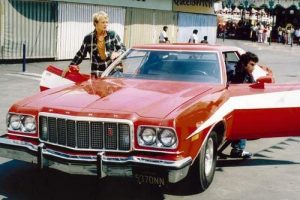 eBay now plays host to a bidding war for a 1976 Ford Gran Torino, the car famously used by Starsky & Hutch. On appearance alone, it appears to have all the trappings of Starsky's prized vehicle of choice. It boasts a bright red exterior and heron white interior. Autorevolution also reports it has the accessories used by the two Southern California detectives, including a police scanner, sirens, and Motorola radio.
RELATED: 'Starsky And Hutch' Cast Then And Now 2021
The interior also features autographs from the cast members, including series leads Paul Michael Glaser and David Soul. In the grand scheme of car history, this particular version of the Starsky & Hutch mobile represents a unique moment in manufacturing deviation. The producers of the show wanted 7.0-liter engines, discontinued in 1973. So, ford relented and used this engine instead of the usual 5.8-liter Cleveland V8 engines. Fittingly, this car has just that as well to reflect its limelight origins.
Was this really the car from 'Starsky & Hutch'?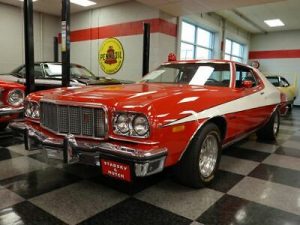 User maxmotive on eBay has the car up for auction with a current bid of $74,100.00 as of May 10, with one day left. To buy immediately would require payment of $109,300.00. Autorevolution estimated that the seller was likely hoping for much more than $50,000 when the outlet reported a current bid of $50,200 on May 7. Photos show that the car appears in good condition even after its four years on the set of Starsky & Hutch. It endured some stunts that almost rival those done by the (many) General Lee vehicles for Dukes of Hazzard. But if there are any doubts this is the right car, some documentation strongly shows that it is.
The owner offers a letter from the company responsible for supplying the Ford Gran Torino for the series. It's also clear the seller is a series fan of the show as they also have a lot of memorabilia. It can get difficult determining which car is one of the 1,000 replicas produced by Ford and which was used in the show. Spelling-Goldberg Productions reportedly claims the series used seven, while this car ad says only two were used. However, documentation can shed light on many props' identities. But can the owner do a hood slide across it?