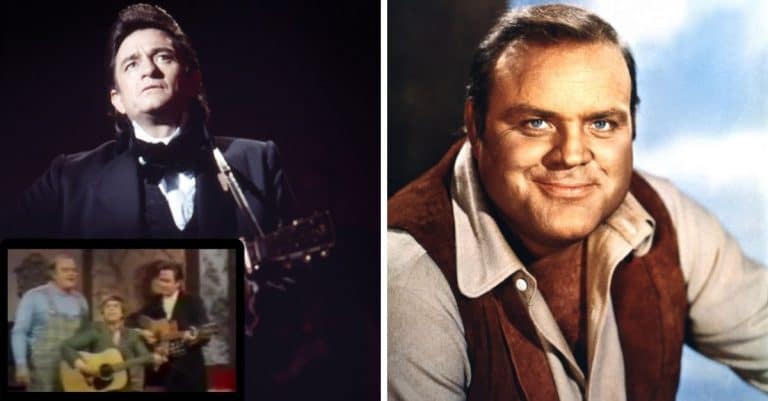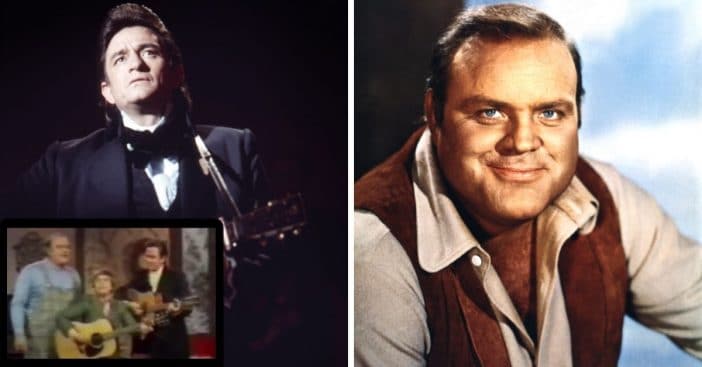 Bonanza star Dan Blocker once joined Johnny Cash for a musical performance, and it's seriously rockin'! The legendary country singer did a performance of his hit song "Folsom Prison Blues," right on The Johnny Cash Show, during the second episode of the show's first season. This was aired back in June 1969.
Singer Joey Scarbury also joined the two for the performance and based on a clip from the episode, Scarbury and Cash had a conversation prior to the performance. "You did a beautiful job, Joey, they just love you," Cash says to him. "Thank you, Mr. Cash," Scarbury responds. However, Cash didn't like the formality. "Mr. Cash – now that's my daddy. I'm John, OK?"
Check out Dan Blocker and Johnny Cash, joined by a young Joey Scarbury, singing "Folsom Prison Blues"
Fans waited for the moment that Cash would strum the intro of the song in and begin singing, except this time he was joined by two other incredibly talented people. "They tell me you've been doing a fine working up 'Folsom Prison Blues,' and playing it," Cash says to Scarbury, who replies, "Well, I guess so, but I can't pick the break too well." Cash breaks up the nerves for the young Scarbury, saying, "Well don't worry about that 'cause I'm not too hot on that myself."
RELATED: How Folsom Prison Changed Johnny Cash's Career Forever
The trio broke into song and absolutely nailed it, singing the famous song about a man who is locked up behind bars. Check out the video below to see the full performance.