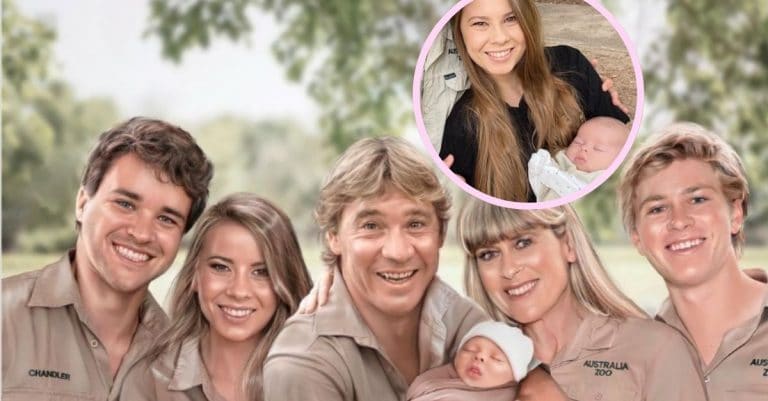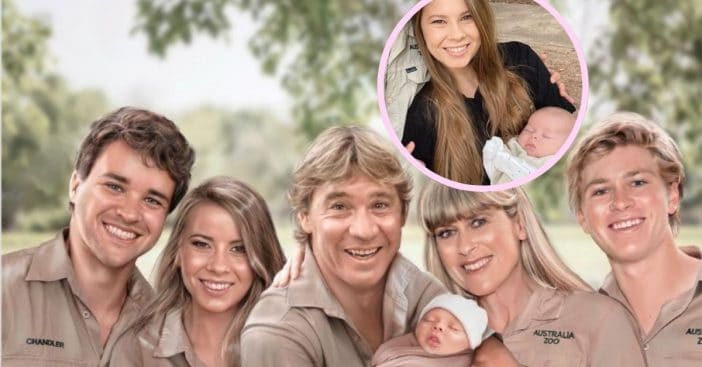 This Sunday marks Bindi Irwin's first Mother's Day as a mother herself. She gave birth to daughter Grace on March 25 alongside husband Chandler Powell. To celebrate the meaningful occasion, Powell shared a photo on Instagram of himself alongside the new mother and their daughter.
As the date drew closer, Bindi also shared a post to celebrate the occasion honoring the important women in her family. Additionally, the post she shared bears a digital artistic photo to show the Irwin and Powell families together as they could not be under current circumstances.
Chandler Powell shares a new photo with Bindi Irwin and baby Grace
View this post on Instagram
Late on the eve of Mother's Day, Chandler Powell, husband to Bindi Irwin, shared a new photo of the couple and their baby who is just over a month old. In the caption, he wishes, "Happy Mother's Day to my amazing wife," punctuating the sentiment with a heart.
View this post on Instagram
RELATED: Robert Irwin Recreates Late Father's Iconic Motorbike Photo
"This is your first Mother's Day yet it feels like you've been doing this forever. Grace and I are both lucky and grateful to have you in our lives. We love you so much," the caption continues. The photo in question shows the couple smiling at the camera with baby Grace held in Bindi's arms.
Bindi Irwin celebrates a poignant Mother's Day
View this post on Instagram
Bindi herself also shared a special post on Instagram to celebrate the occasion. Hers is a bittersweet digitally-created picture showing herself alongside members of the Powell and Irwin family. To some extent, a reunion such as this would not be possible because of distance and the pandemic. But this particular rendering also includes her late father Steve Irwin.
View this post on Instagram
The picture in question comes from the Instagram page The Monkey Brush, run by Debb Oliver, who describes herself as a digital artist running an illustration studio. "Celebrating my first Mother's Day. This day embodies the extraordinary gift of family," Bindi says of the celebratory post and the picture that came with it. "Thank you to 'The Monkey Brush' for bringing my family and Chandler's together in these stunning works of art. I wish we could all be together but sometimes life has other plans. To my beautiful daughter, always know that you are loved beyond description."
View this post on Instagram
The Monkey Brush also has the picture shared on its Instagram page, along with a video of some of the process behind bringing this piece of art to life. According to the caption, it is the latest part of Oliver's "#momentsthatneverhappened" series, which Bindi actually approached the studio for. Based on how much a fan of the Irwin family Oliver is, the artist is sending as much love and support as the rest of us to the whole Irwin-Powell family.