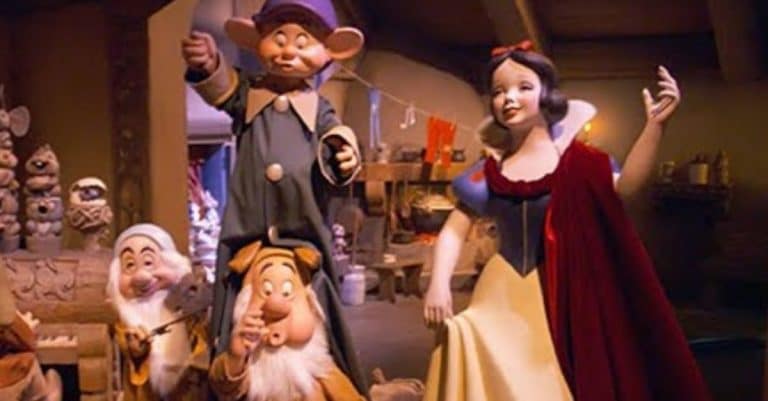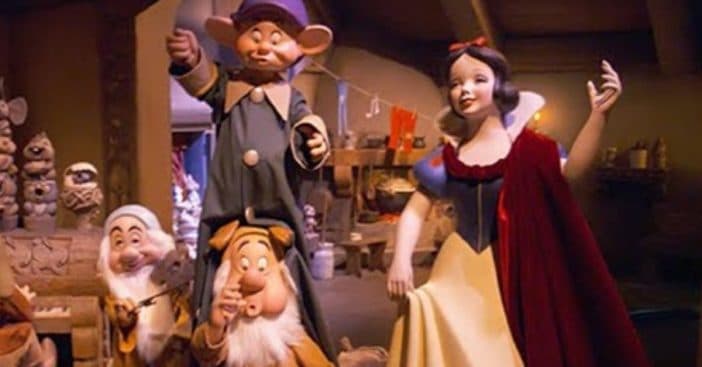 Dealing with the Disney classics always risks changing something that is dear to loyal fans. Alternatively, changes allow a wider audience to comfortably enjoy the piece of entertainment. In the case of Disneyland's attraction, Snow White's Enchanted Wish, however, staying loyal to the source material ended up sparking backlash.
The ride is considered a classic by the Anaheim-based park and Disney fans alike. Visitors board a simulated mine cart to follow Snow White along on her magical journey from a cozy cottage to a cruel confrontation with a wicked witch. It seems the heroes will, of course, win in the end, but some visitors feel that the topic of consent lost out completely when the ride added in "true love's kiss."
The classic Snow White's Enchanted Wish gets an added bit of "magic"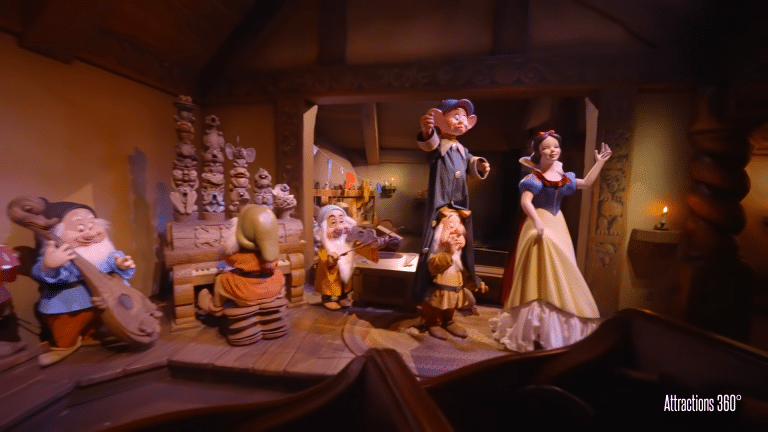 "Begin your fairytale journey in the cozy cottage of the Seven Dwarfs, then visit dazzling mines filled with glowing gems," Disneyland advertises of their ride, Snow White's Enchanted Wish. Soon you'll be riding into the Queen's sorcery chamber and discovering a magic mirror just as Snow White bites into a poisoned apple! When all looks lost, will Snow White find her own happily ever after?"
RELATED: Disney+ Pulls Iconic Films 'Dumbo,' 'Peter Pan,' & More From Kids Section Due To Racist Stereotypes
That may be possible, with the newly added technological features the park recently added to the ride. The promotional blurb goes on, "Discover new shimmering and sparkling effects, plus dazzling new scenes with Snow White dancing, the scent of pies baking, and the evil Queen's collection of spell books and bubbling potions." This theatrical animated reenactment also includes the iconic "true love's kiss," in which the prince leans down to a slumbering Snow White and kisses her to break the queen's spell. That kiss spelled happily ever after in the film, but not for some critics.
Sending the wrong message to the most impressionable demographic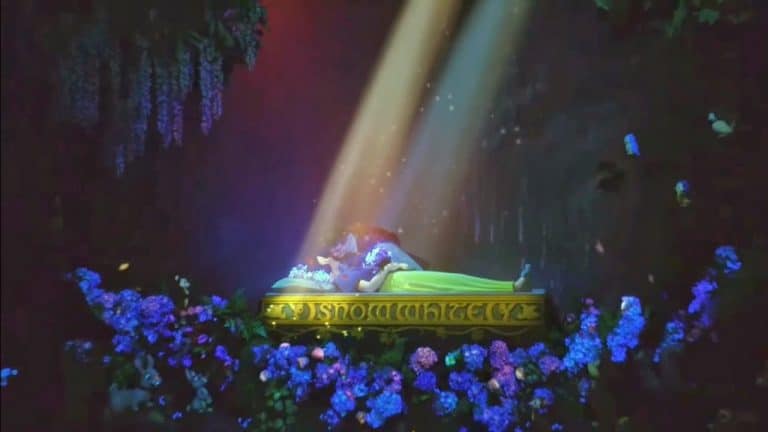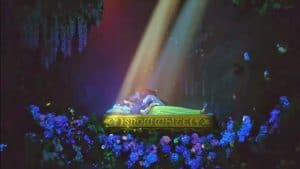 The San Francisco Gate outlet has words of disapproval for the changes made to the ride. Snow White's Enchanted Wish showcases true love's kiss as the new grand finale, which the outlet denounces as "A kiss he gives to her without her consent, while she's asleep, which cannot possibly be true love if only one person knows it's happening."
The piece goes on, "Haven't we already agreed that consent in early Disney movies is a major issue? That teaching kids that kissing, when it hasn't been established if both parties are willing to engage, is not OK? It's hard to understand why the Disneyland of 2021 would choose to add a scene with such old-fashioned ideas of what a man is allowed to do to a woman, especially given the company's current emphasis on removing problematic scenes from rides like Jungle Cruise and Splash Mountain. Why not re-imagine an ending in keeping with the spirit of the movie and Snow White's place in the Disney canon, but that avoids this problem?"