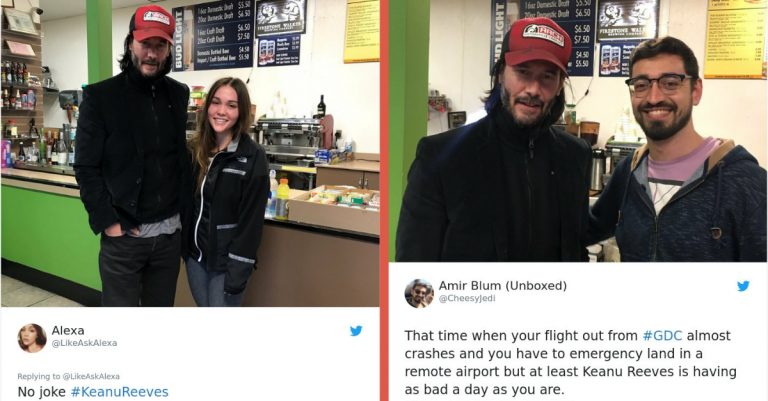 The 54-year-old actor was recently on a flight from San Francisco to Los Angeles when his plane had to suddenly make an emergency landing in Bakersfield, California, which was approximately two hours from the Burbank Airport. That's when Keanu Reeves took it upon himself to organize all the passengers into a group to get on a bus together towards their destination.
Online footage shows Reeves opting for the bus ride with all the other passengers instead of opting for a luxurious private ride that he easily could've taken up.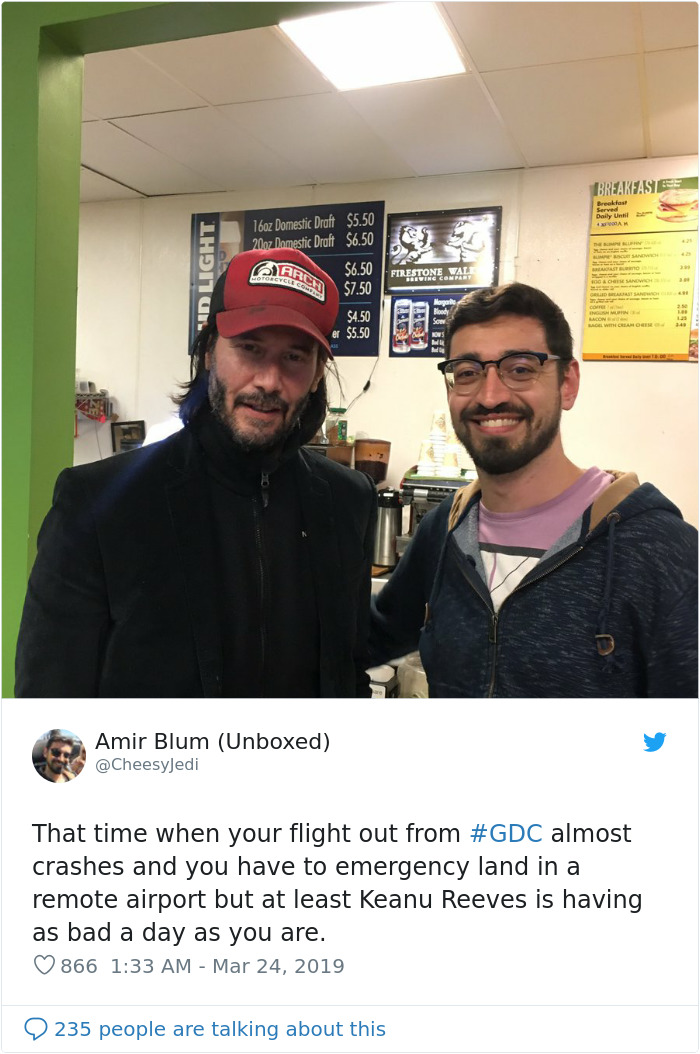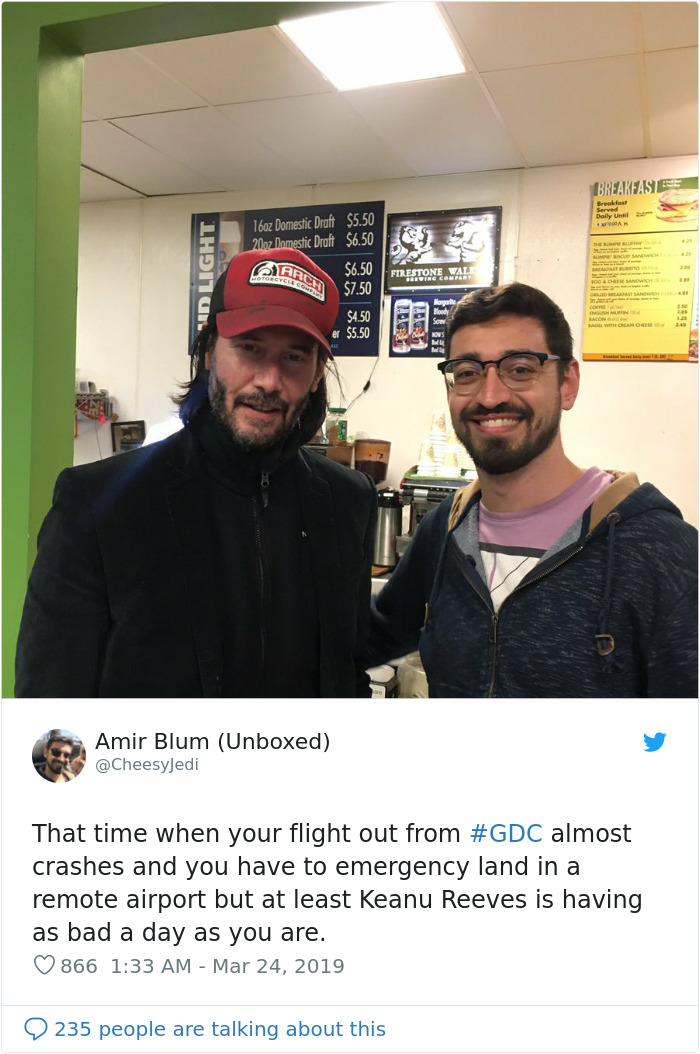 The Landing
The flight landed due to a "mechanical indication." Upon landing, Reeves went over to speak with an airline representative on the most efficient and safest way to lead this group of passengers to their destination.
"The people who can unload the bags won't be here for three hours. The vans will be here in an hour," he explains. He told everyone that it would be the best and safest decision to get a bus ride to L.A. and worry about their luggage later on.
https://twitter.com/keanusgf/status/1109843353804386304
Upon gathering together on the bus ride, Reeves kept the group of people entertained by reading out facts about Bakersfield and playing some music that was native to the area. "Its population is about 380,000, making it the 9th most popular city in California, and the 52nd most popular city in the nation," Reeves was recorded reading from his phone that was posted on an Instagram story from one of the passengers. At least he knows how to try and make the best of a bad situation!
The bus finally made its way safely to L.A. and Reeves was spotted heading into a Carl's Jr. restaurant after getting off the bus. People all over the Internet were pleasantly surprised at how down-to-earth Reeves was the entire time and how he was really just one of us normies out there.
How people respond to this story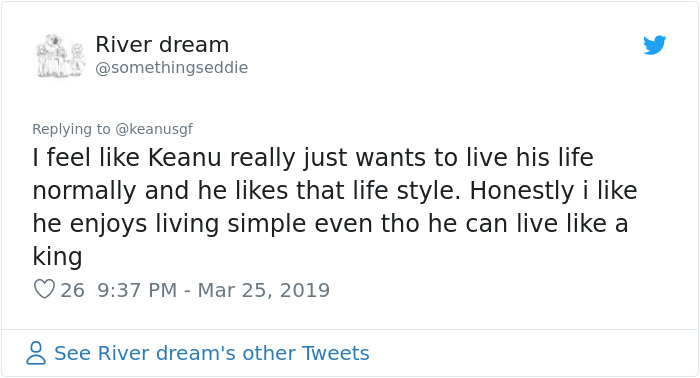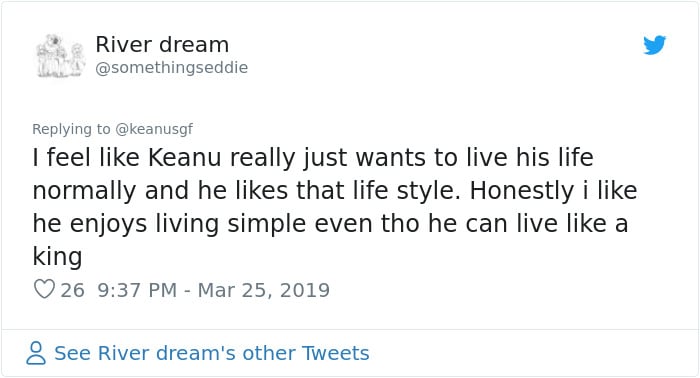 Yup. Reeves 100% had the opportunity to ditch all of the other passengers and just get a private ride but chose to tough it out with everyone else. He made it a much more manageable situation!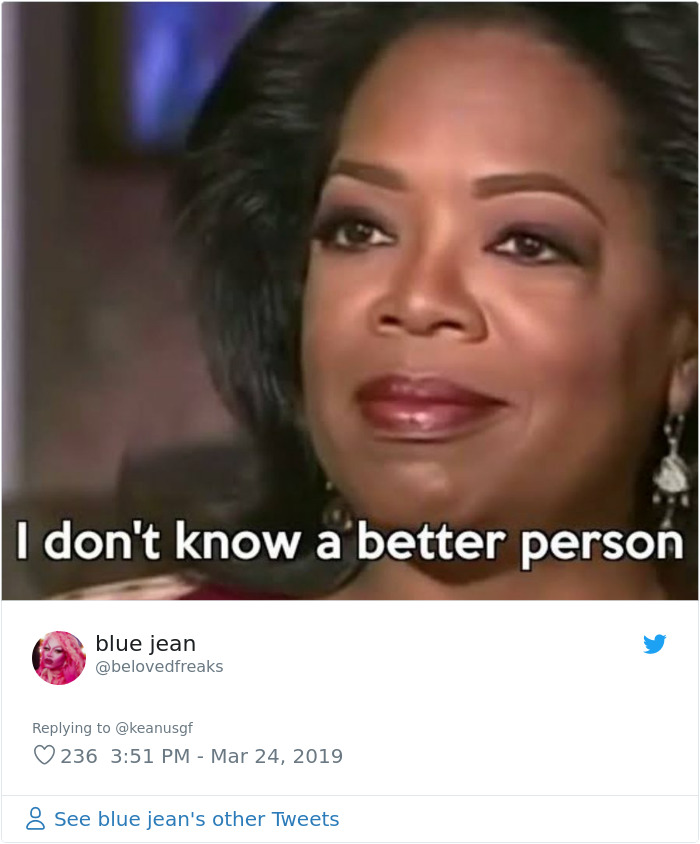 Of course, classic reaction photos are in order.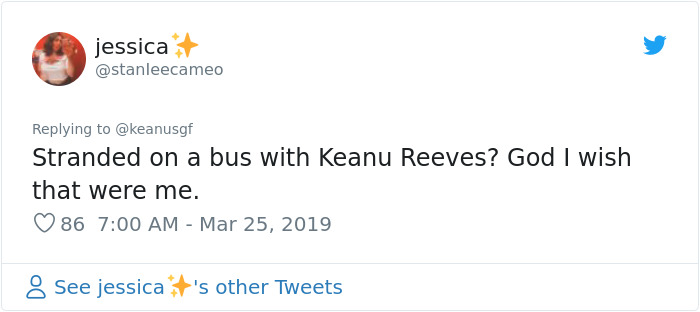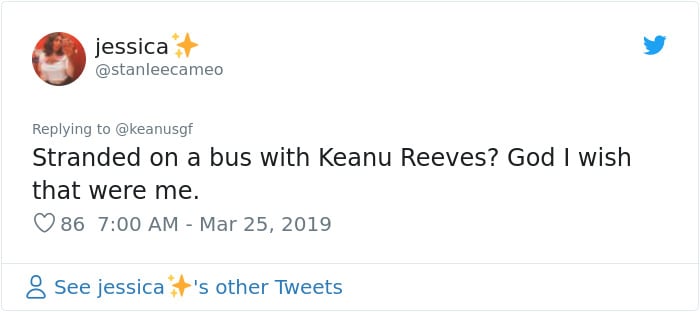 We wish it were us, too.
Be sure to SHARE this article if you loved this heartwarming story about Keanu Reeves!