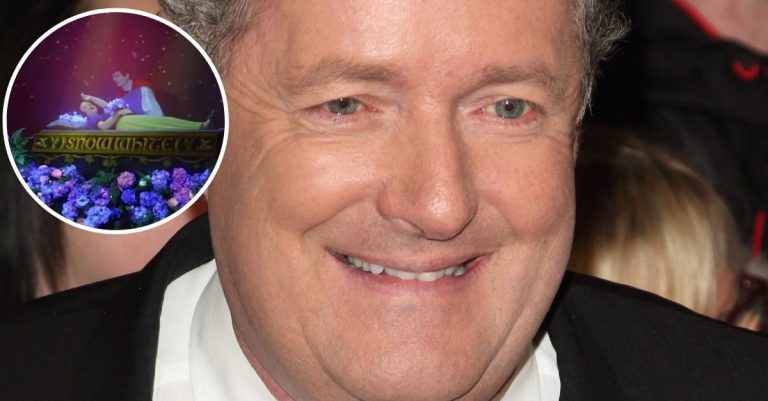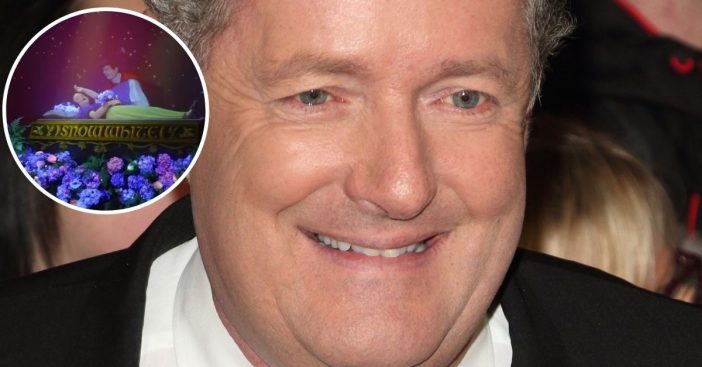 Yet another Disneyland ride has been found problematic by some and Piers Morgan has some thoughts about it. Two journalists shared an article on why they thought the Snow White ride was problematic. Snow White's Enchanted Wish features the Prince kissing Snow White while she's asleep at the end.
They said it was not right to show kids a non-consensual kiss. The journalists wrote, "It's hard to understand why the Disneyland of 2021 would choose to add a scene with such old-fashioned ideas of what a man is allowed to do to a woman." Piers Morgan shared an opinion piece in response because he didn't agree with the journalists.
Piers Morgan responds to those who say the Snow White ride is problematic
Always outspoken, Piers wrote, "They find the whole thing incredibly offensive and believe the Prince to be a malevolent sexual deviant because he didn't ask Snow White for consent – something that may not have struck his mind given that HE THOUGHT SHE WAS DEAD."
RELATED: People Are Not Happy With This New Scene At Disneyland's Snow White Ride
In Snow White, the Prince thinks that Snow White is dead and gives her a kiss goodbye. However, the kiss wakes her up and they end up living happily ever after. The entire controversy split people down the middle on social media. Some don't believe the classic ride should be changed while others think it could be problematic.
Disney released a statement that read, "The Snow White attraction has such a rich history. We wanted to take into account the beautiful scenic work that has always existed and retell the story in a special way. We believe guests will enjoy this sweet storyline in a stunning experience."
What's your take on this situation? Check out the ride below if you've never been on it: