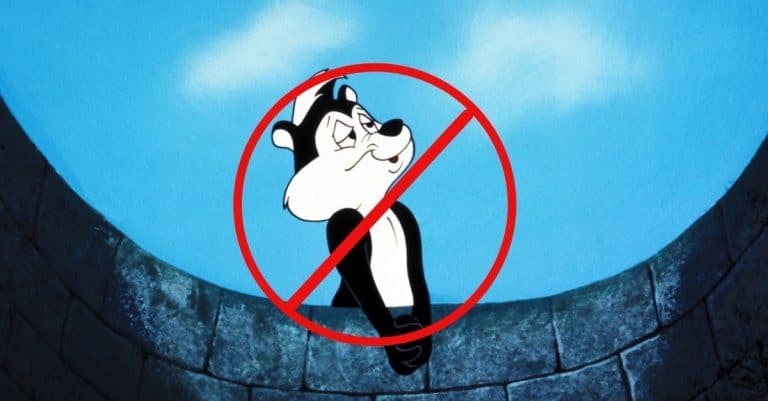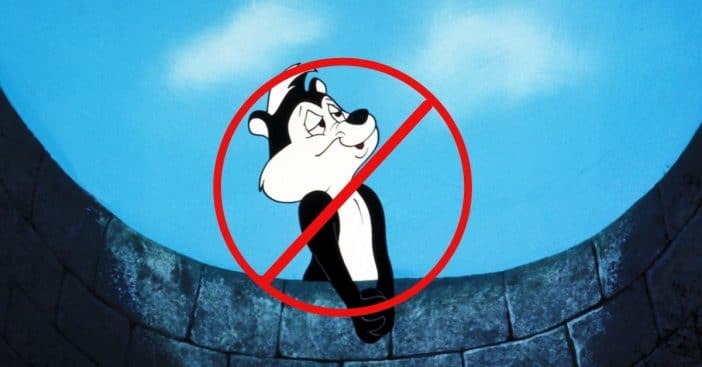 Recent reports emerged that Pepe Le Pew, the handsy French skunk part of the Looney Tunes, would not play any part in the upcoming Space Jam sequel. But MovieWeb now reports that Pepe won't be in any future Looney Tunes projects in the foreseeable future.
Reportedly, Pepe had some scenes in the upcoming Space Jam: A New Legacy alongside LeBron James. That scene and all other traces of his presence in the film, are all now gone and he won't be coming back.
Pepe Le Pew gets scrubbed from 'Space Jam 2'
Space Jam 2 is slated for release July 16, 2021. Originally, the film contained a scene reminiscent of Rick's Café in Casablanca, complete with black-and-white filters and Pepe as bartender. He hits on Greice Santos, of Jane the Virgin fame. The skunk then kisses her arm, which causes Santos's character to slam him into a nearby chair before pouring a drink on him and slapping him across the face.
RELATED: Nostalgic Mr. Potato Head Toy Is Going Gender Neutral
Additionally, viewers reportedly learn that Penelope the cat filed a restraining order against him. That's when LeBron James tells him he can't just grab other "tunes" without their consent. MovieWeb claims that Santos is sad that the scene has actually been completely removed from the film, since it shows Pepe learning an important lesson in a grand way. A spokesperson for Santos reportedly told Deadline, "This was such a big deal for Greice to be in this movie. Even though Pepe is a cartoon character, if anyone was going to slap a sexual harasser like him, Greice wished it would be her. Now the scene is cut, and she doesn't have that power to influence the world through younger generations who'll be watching Space Jam 2, to let younger girls and younger boys know that Pepe's behavior is unacceptable."
But that isn't the only way he's vanished from the Looney Tunes roster.
Predatory Pepe?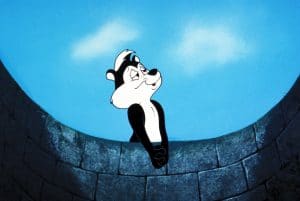 Since his debut in 1945, Pepe Le Pew gained a reputation for insistently pursuing the opposite sex, with abundant touching and no sign of stopping. The main object of his affection was always Penelope Pussycat, particularly after she accidentally has a white stripe painted down her middle as a fellow skunk might. Originally voiced by Mel Blanc, Pepe Le Pew has gained some criticism since the advent of the #MeToo movement for his persistent and sometimes forceful advances.
A March 3 New York Times op-ed, written in response to the cancellation of six Dr. Seuss books, felt Pepe Le Pew "normalized rape culture." This brought renewed attention to  the divisive skunk; however, rumors feel that Warner Bros. planned on filtering Pepe out of future material began a year ago. Ultimately, though, Hollywood Reporter learned that Warner Bros. has no current projects with Pepe Le Pew in it and doesn't seem to have any future ones in the works with him included.