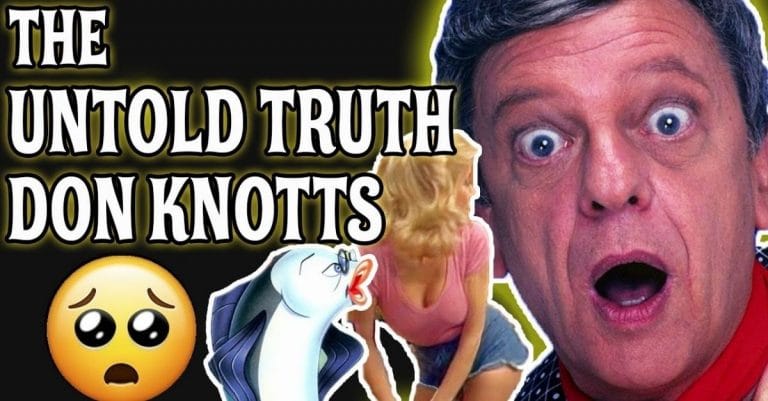 UPDATED 5/2/2022
What a Crime stopper, Barney Fife! Don Knotts was one of the goofiest and lovable actors of the 20th century. Knotts' idol was Jack Benny, who he considered the master of timing and subtlety, but while he may have looked up to others, the actor became one of the greatest comedians ever.
Jesse Donald Knotts, born on July 21, 1924, in Morgantown, West Virginia was the youngest of four. While The Andy Griffith Show actor may have typically played light-hearted and fun characters on TV, his childhood was anything but pleasant. 
A Troubled Childhood
Later in life, Knotts reflected on his youth. "I felt like a loser," he said. "I was unhappy as a child most of the time. We were terribly poor and I hated my size." Don grew up during the Great Depression and remembered his family not having a lot. In addition to financial struggles, Don had to be careful around his father.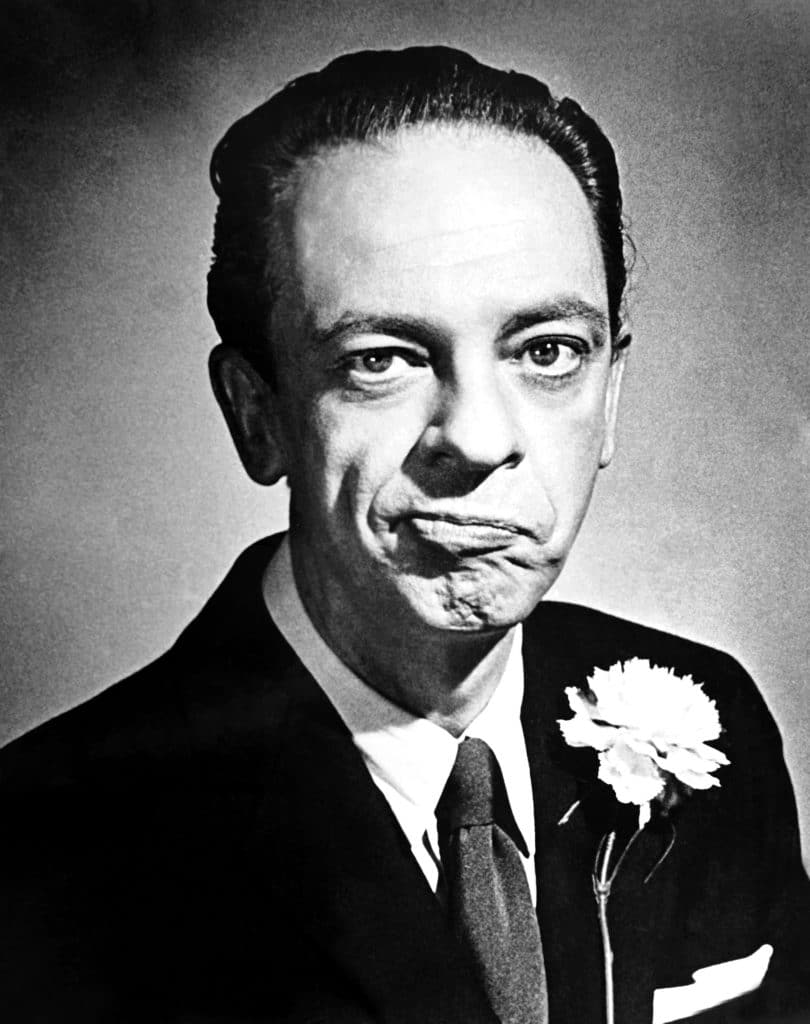 RELATED: Why Andy Griffith Worried Don Knotts Wouldn't Go To Heaven
Knotts' father was an alcoholic and suffered from schizophrenia. He threatened to kill his wife on multiple occasions and also threatened Don a few times by holding a knife to his neck. Before these outbursts, his father had been a farmer, but due to his breakdowns, he lost the land. Don's father passed away from pneumonia a few years later in 1937 when Don was only 13 years old. After his father's death, Don and his three brothers grew up in the boarding house operated by his mother. And then tragedy struck again when Don's oldest brother, Earl, passed away five years after his father due to asthma complications. 
Don's daughter, Karen, later shared that Don spent many years in therapy working through his troubled past. She said that he ultimately came to terms with his trauma, with the help of entertaining. And all the difficulties that surrounded his youth helped create the dynamic Don Knotts that we know and love today.
Don Did What During World War II?
Knotts' entertainment career began in high school when he performed as a ventriloquist. After graduation, he continued performing and began attending classes at West Virginia University. During that time he made appearances at parties and other events in Morgantown, but eventually put his education on hold to serve in the United States Army during World War II. 
A few rumors surround Knotts' time in the military. An urban legend states that he was a drill Instructor at Parris Island in the Marine Corps, but this just isn't true. Can you imagine Don shouting at people all of the time? Well, maybe as Barney Fife. The truth is that Knotts enlisted in the United States Army at the age of 19, leaving college to serve in 1943. He was assigned to the Special Services Branch to entertain the troops as a member of the group Stars and Gripes.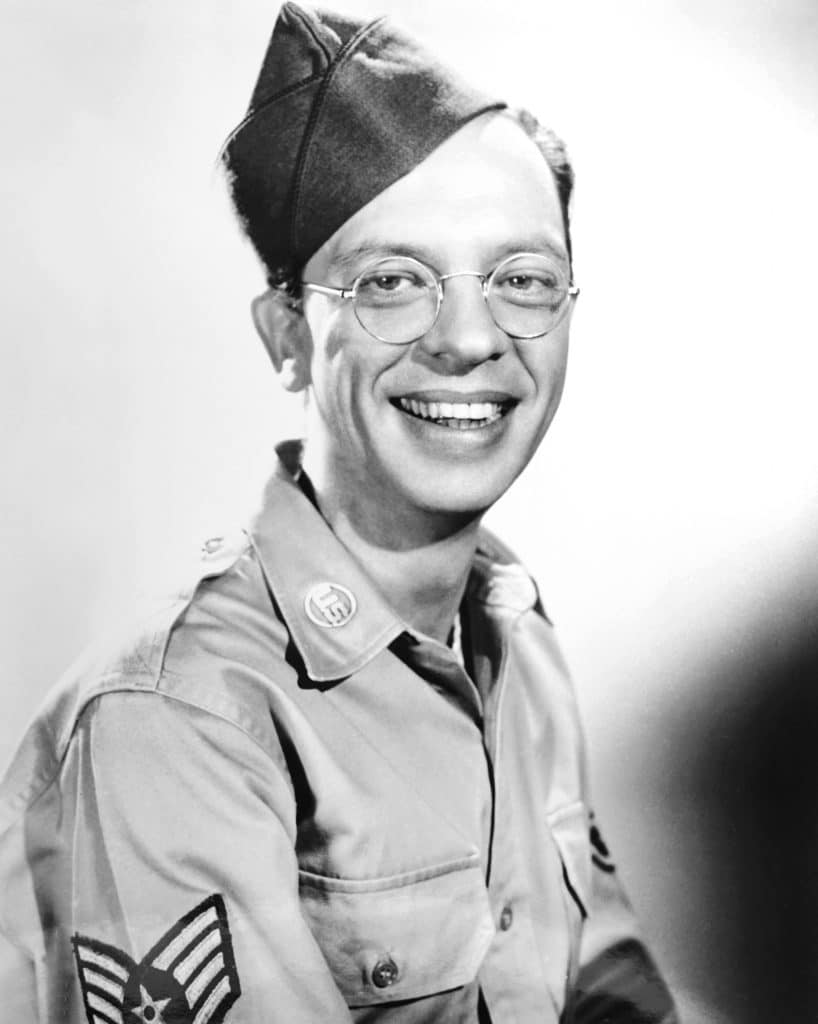 He performed with the puppet Danny "Hooch" Matador. However. Knotts eventually decided to ditch the puppet and threw him over the side of the ship. He then proceeded to tell people that Danny was missing in action. Knotts began performing by himself and he was a natural — the comedian we all know finally had a chance to shine.
He was discharged in 1946 at Technician Grade 5 — or the equivalent of a Corporal. For his service, Knotts received the World War II Victory Medal, Philippine Liberation Medal, as well as many others. Thank you, Don, for your service and to all the brave men and women who have served our armed forces. 
The Acting Debut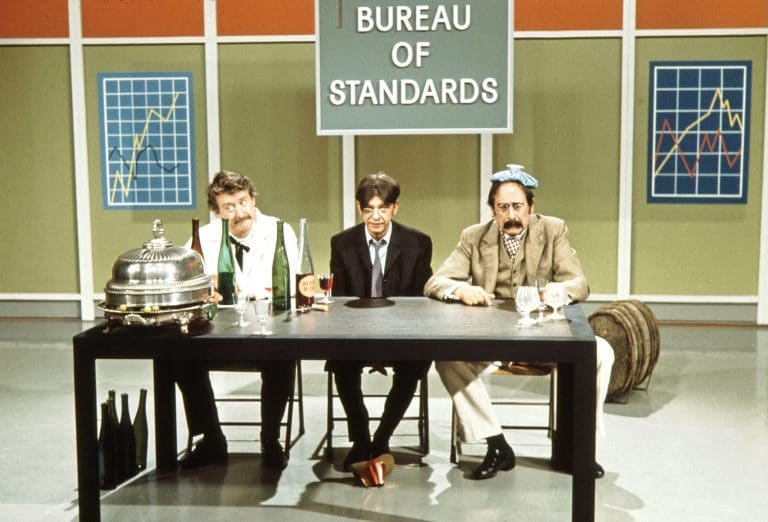 Knotts later returned to West Virginia University to finish his education, graduating in 1948. His military connections helped him land some of his first acting gigs. He began on radio, but then scored a role on the soap opera Search for Tomorrow from 1953 to 1955. Don Knotts' next major role was on The Steve Allen Plymouth Show (1951-1960). He began appearing there in 1956 and perfected the high-strung, fidgety persona that he is known for. 
Next, Knotts appeared in several films in the 1960s, most notably The Incredible Mr. Limpet (1964). He played a man who transforms into a talking fish in order to help the United States Navy locate Nazi submarines. This film combined live-action and animation in an awesome way and one might wonder if Knotts relied on his real-life military experience while portraying this role.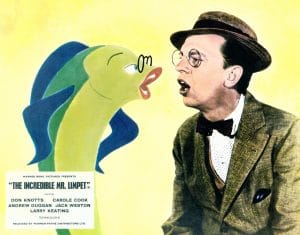 Another successful movie for Knotts was The Ghost and Mr. Chicken (1966) which was based loosely around an episode of The Andy Griffith Show where Barney, Andy, and Gomer had to go into an old house to retrieve Opie's baseball. Speaking of Andy and Don — let's talk about how they met. 
A Tale As Old As Time
Andy and Don actually met on Broadway, both appearing in the production No Time for Sergeants, and they would later star in a film adaptation of the stage show. 
Knotts starred in the 1960s sitcom The Andy Griffith Show from 1960 to 1965 as Deputy Sheriff Barney Fife alongside Andy Griffith. Knotts was so good at this role that he won five Emmy Awards for Best Supporting Actor from, three of which were won consecutively from 1961 to1963. 
Rumors circulated about why Don Knotts left The Andy Griffith Show. Some people said that Knotts and Andy Griffith had a falling-out, but this isn't true. Andy Griffith had long stated that he didn't want the show to go for more than five seasons and Don Knotts had already begun looking for a new acting job following season 5. He had signed a five-film contract with Universal and then Andy decided to extend the show for three more years. Knotts could not do both and chose to pursue a career in film. He was sad to leave the show, but knew it was time. But he still appeared as a guest in Mayberry occasionally in later seasons.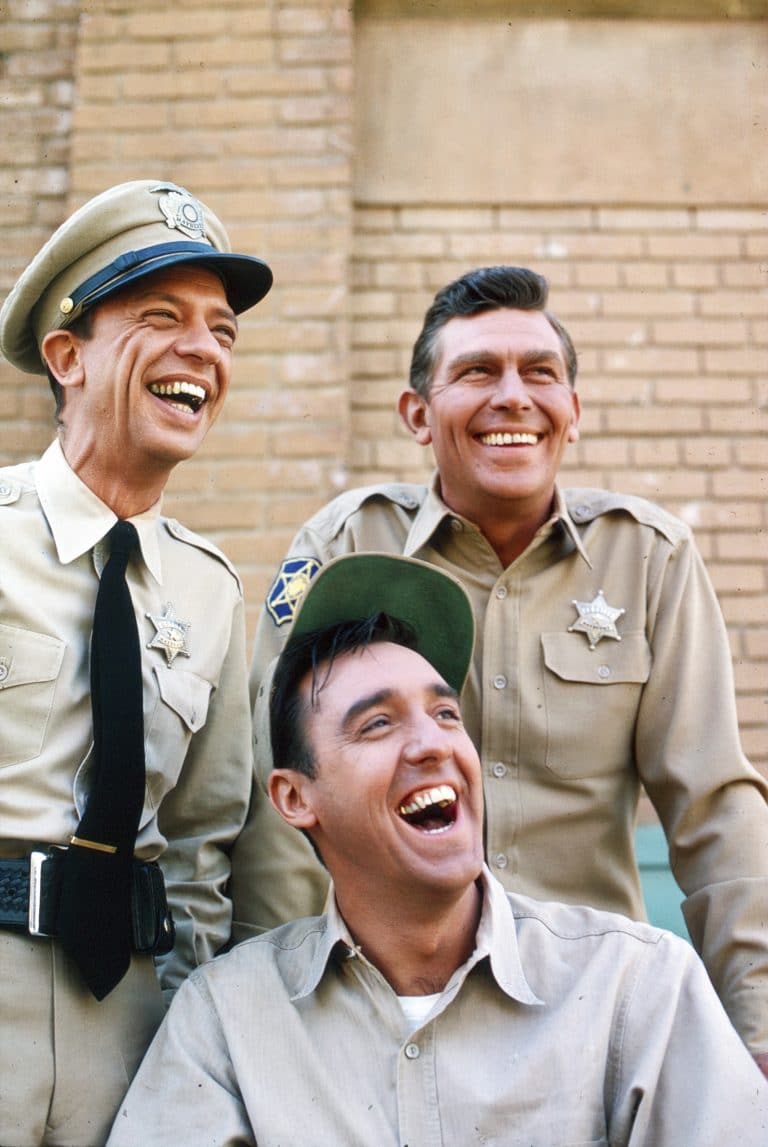 Andy Griffith and Don Knotts had a good relationship and were always pranking each other on the set of The Andy Griffith Show. It is rumored that Frances Bavier, who played Aunt Bee, would get annoyed by the two men's pranks. 
Andy and Don later paired up again in Matlock (1986-1995) where he appeared in 17 episodes as Les Calhoun, the pesky neighbor. This great courtroom drama was created 20 years after the pair's success on The Andy Griffith Show. 
Don's Later Career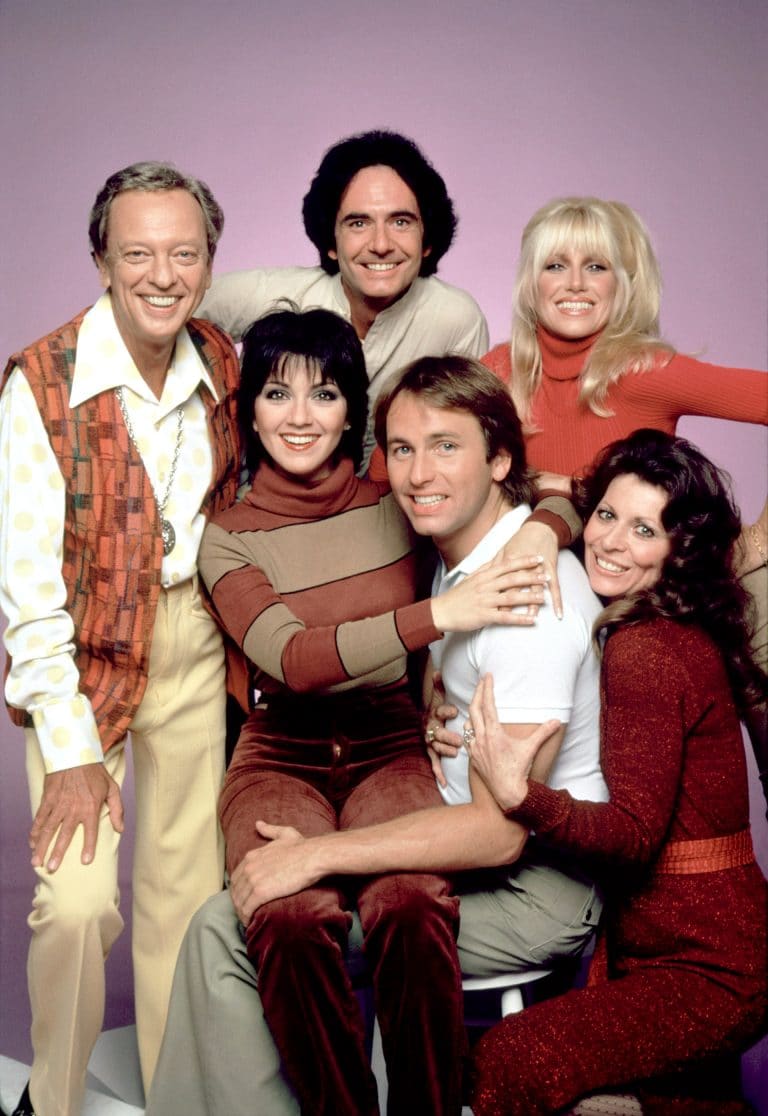 Beyond his five-film deal, Knotts tried his hand at hosting a variety show, but was not very successful. The show lasted for only a few weeks before it was canceled. However, he soon knocked on the right door, when he joined Three's Company! Knotts appeared as wacky, but lovable, landlord, Ralph Furley from 1979 to 1984. This sitcom captured the misadventures of one man and two women living together in an apartment. Furley had many of the same mannerisms as Barney Fife — this really was the perfect role for him. 
Even while acting, Don found time to write and publish the autobiography Barney Fife and Other Characters I Have Known (1999).  Within it he talks about his childhood, his television and film career, and his friendships with some of the biggest stars in entertainment. 
Knotts also appeared in several Disney movies, projects for which some critics have claimed that he doesn't receive enough credit for the work that he did with the company. One of his final performances was voicing Mayor Turkey Lurkey in the 2005 animated film Chicken Little. In true Don Knotts fashion, Mayor Turkey Lurkey appears as a nervous and often distracted bird. In his final acting credit, Knotts lent his voice to Sniffer, the narrator and police dog in Air Buddies (2006). 
A Family Man
He was married three times and his daughter, Karen, joked in an interview with People Magazine saying, "He was really quite the ladies' man, especially between marriages."
First, he married Kathryn Mets in 1947 and their marriage lasted seventeen years. They had two children, a boy, and a girl, named Thomas and the aforementioned Karen. The couple divorced in 1964. Knotts' second wife was Loralee Czuchna and they were married from 1974 to1983.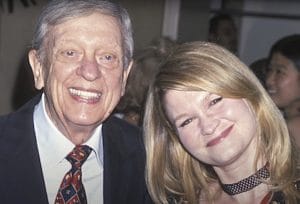 His final wife was Frances Yarborough. The couple married in 2002 and remained together until Don passed away in 2006. 
Don's Legacy Immortalized
Everyone loved Don Knotts and who wouldn't? He was honored with a star on the Hollywood Walk of Fame in 2000. A little over a decade later, his hometown commissioned Jamie Lester to create a sculpture of the comedic icon. It was unveiled in Morgantown, West Virginia in 2016.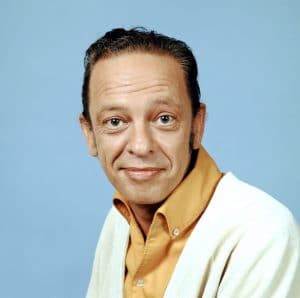 Knotts passed away on February 24, 2006, from lung cancer complications at the age of 81. His daughter and Andy Griffith were with him at his bedside until the end. Karen Knotts recalled that she had to leave the room where her father lay to laugh out loud, because he was literally cracking jokes and telling stories on his deathbed. He was a true comedian until the end. 
Don, we miss you, and thank you for all of the laughter and joy that you brought into our lives for so many years. Luckily we can revisit you whenever we want to go back to Mayberry. Do you have a favorite character that Don Knotts portrayed? Maybe it was Barney Fife, Ralph Furley, or Mr. Limpet?