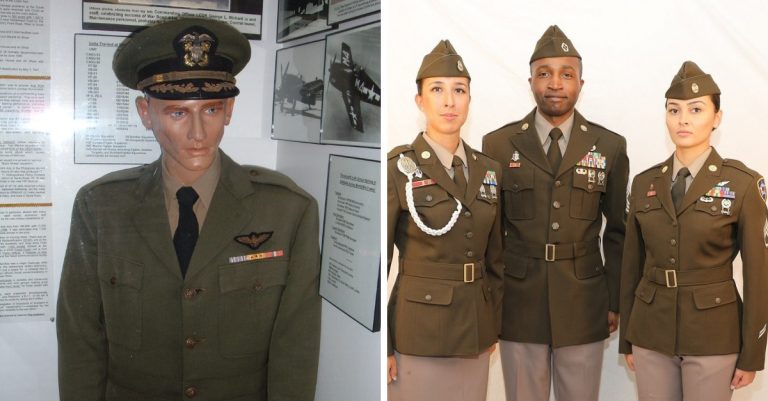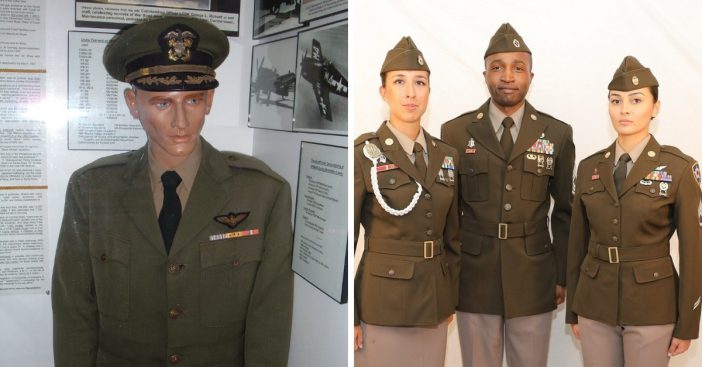 The Army recently released a new service uniform in hopes of improving their recruitment. They are also hoping to improve their public image with these new nostalgic uniforms. The new uniforms look very similar to ones worn in World War II.
Perhaps the Army chose this uniform style because World War II was the last time the United States achieved complete victory in a huge war. The uniforms help to give the Army more of a nostalgic, but professional feel with the jacket, belt, and tie.
See a photo of the new uniforms
According to The New York Times, Daniel A. Dailey, the sergeant major of the Army, the highest-ranking enlisted soldier in the service said this about the new uniforms: "We went back and asked, when is the most prominent time when the Army's service to our nation was universally recognized, and the answer came very quickly. That victory, that impacts on the nation, is still felt today by the sons and daughters and grandsons and granddaughters of the 'Greatest Generation.'"
It is unclear who they asked, but the uniforms do look great! Back in the '40s, these uniforms were often called "pinks and greens." For the new uniform, the Army is calling them Army Greens.
So, where does the Army wear these new uniforms?
For the Army, these uniforms are like a business suit to wear in professional settings. In the last decade or so, the Army has been mainly wearing their camouflage fatigues even in professional settings. You've probably seen a military member wearing these during travel or other more casual settings.
The new uniforms are currently only available to certain military members. However, they plan to get every single soldier the new uniform starting in 2020. They will also offer a nostalgic leather bomber jacket. These new uniforms are more costly, but they should last longer than previous uniforms because of their higher quality.
View this post on Instagram
Perhaps this change also comes because the Army uniforms have been very similar to Navy and Air Force uniforms, making it a little confusing. These were all navy blue uniforms, which many police officers, pilots, and other careers wear.
View this post on Instagram
What do you think about the new Army uniforms? Do you like that they are nostalgic of the World War II uniforms or did you prefer the navy blue uniforms?
If you enjoyed this article, please SHARE with your friends and family who will want to see these new Army uniforms!
Watch the video below to learn more about the new uniforms: