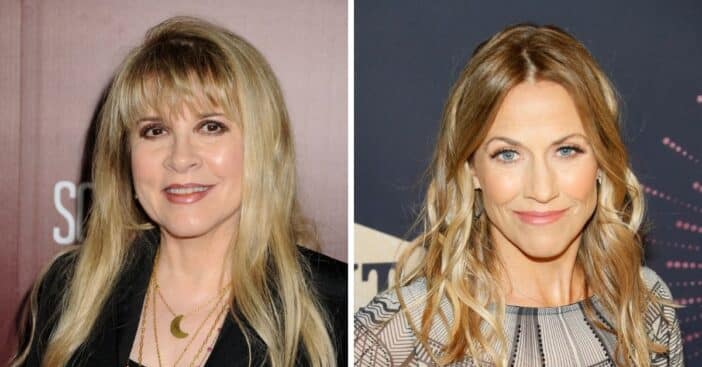 The two became popular in different years, and they built a profitable friendship. Stevie Nicks revealed that her bond with the younger singer, Sheryl Crow, is one of her most highly valued. They've sung together many times, and Nicks even thought about taking Crow in as a part of Fleetwood Mac. While they both value their relationship, there's one major trait of Nicks that infuriates Sheryl.
Sheryl adores and reveres Stevie, she looks up to the older singer because of her amazing talent and how committed Stevie is to her artistic expression. She says she would have loved Stevie more if she extends the kindness she extends to other people to herself.
How Stevie Nicks and Sheryl Crow met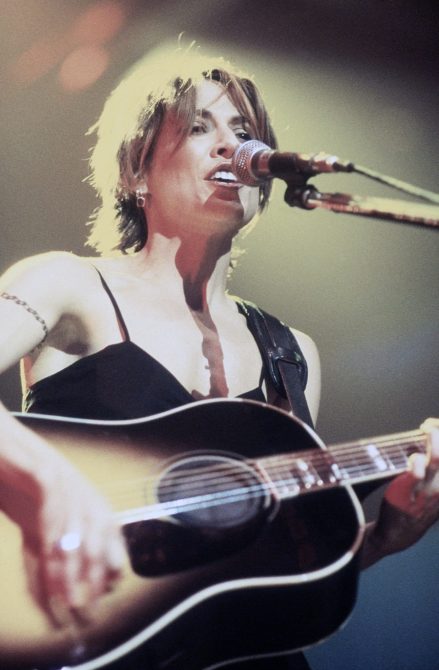 Both stars met for the first time at the 1996 Grammy's afterparty. "Stevie had just recorded 'Somebody stand by me'; a song of mine," as found in the book, Gold Dust Woman: The biography of Stevie Nicks by Stephen Davis. "I liked her immediately, and she said, 'We should get together and work some time.' I thought, Great! But then I didn't hear from her – for two years."
Two years later, Stevie delivered on her promise, and they wrote and recorded music for Nicks' single album Trouble in Shangri-La. Throughout the time they worked together, the two women grew to become close friends and associates. In a 2022 profile of Crow in The New York Times, Nicks said their relationship is "one of my most treasured friendship of my whole life."
Sheryl considers Nick a mentor for her talent and devotion to her craft
"Stevie says that her songs are her children; that they go out and work on her behalf. And they do, because they are healing for people." Crow explained to The Independent in an interview on The Nicks Fix "I've yet to make that peace with my work because it doesn't have that depth. But if I ever wrote something as good as 'Landslide,' say, I'd just get in my car, drive to Tennessee and have kids. I'd feel completely stated."
Even though she considers the Fleetwood Mac singer as her mentor, Crow says one particular behavior of Stevie irritates her. She feels that she should express more kindness to herself.
"Stevie should tell herself the wonderful things that she tell me, she's way too tough on herself," she commented. "It's hard to be in the public eyes, and getting older isn't easier for any of us gals. Stevie's still gorgeous, though, and I get frustrated with her because she doesn't realize it."
The Fleetwood Mac Singer says, "Don't fall in love with somebody in a band"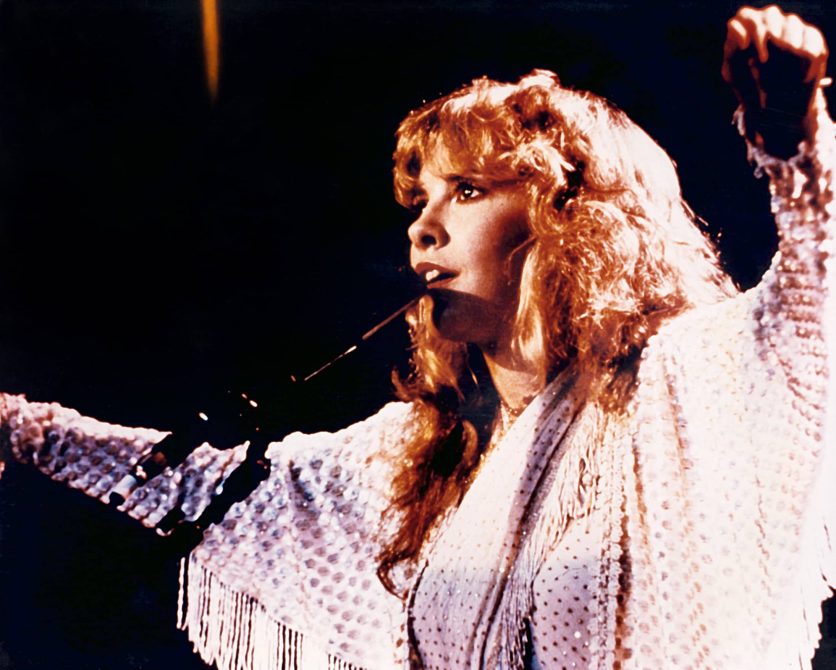 "Don't get interested in somebody who's going to go back on the road," she said while speaking to ABC News." Men are going to go out on the road and they are going to find other women. So if you really want to save yourself a whole lot of headache, do not fall in love with somebody in a band. Just don't. Because it just doesn't ever work. It's too much to ask of them to be true…. In my book, it's a rule."