UPDATED 5/9/2023
If there's one thing we can say for sure it's that love is strange, and comes when you least expect it. And THAT this 1987 timeless classic, Dirty Dancing, took fans on a 3-week getaway they'll never forget. 
With a vibrantly young star-studded cast bursting with chemistry, this film holds your attention and dips you when you least expect it. The dances, the young love, the music — what's not to like? Let's head back to Kellerman's Resort to find out what the cast of Dirty Dancing got into after that magical summer wrapped up.  
1. Patrick Swayze (Johnny Castle)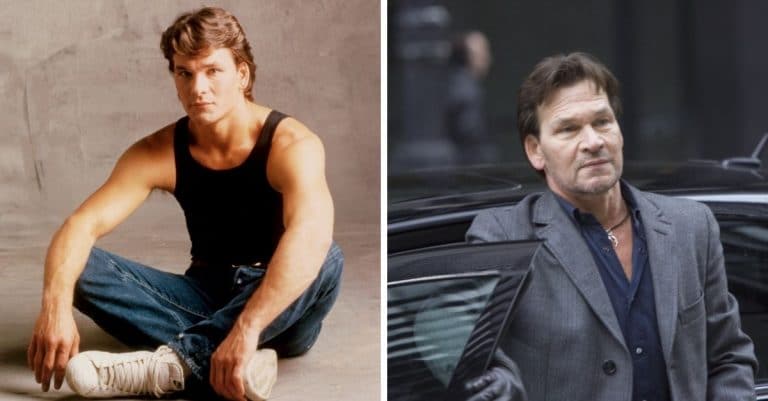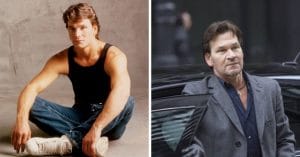 On top of incredible choreography, Dirty Dancing managed to throw in commentary about classism. Look no further than Johnny Castle — a great guy, but treated by his employers and some guests like he was nothing. Fans really felt for this character, and it was a breath of fresh air when Baby helped him realize his worth. Patrick Swayze did it all. In fact, for the film Swayze composed and sang the tune, "She's Like the Wind." What a triple threat. 
The character came naturally to Swayze, whose own mother had been a dance choreographer. Growing up, Swayze leaned into artistic sports like ballet and figure skating. So, if that mountain lake ever froze over, we could have had Dirty Dancing: On Ice!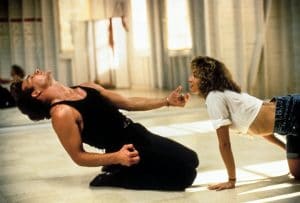 Swayze's career began on Broadway, as a Danny Zuko replacement cast member in Grease. In 1979 he booked his first film role in the Scott Baio-led roller-disco comedy, Skatetown, U.S.A.
However, Swayze broke from the outliers by being an Outsider in the young-heartthrob heavy 1983 drama of the same name.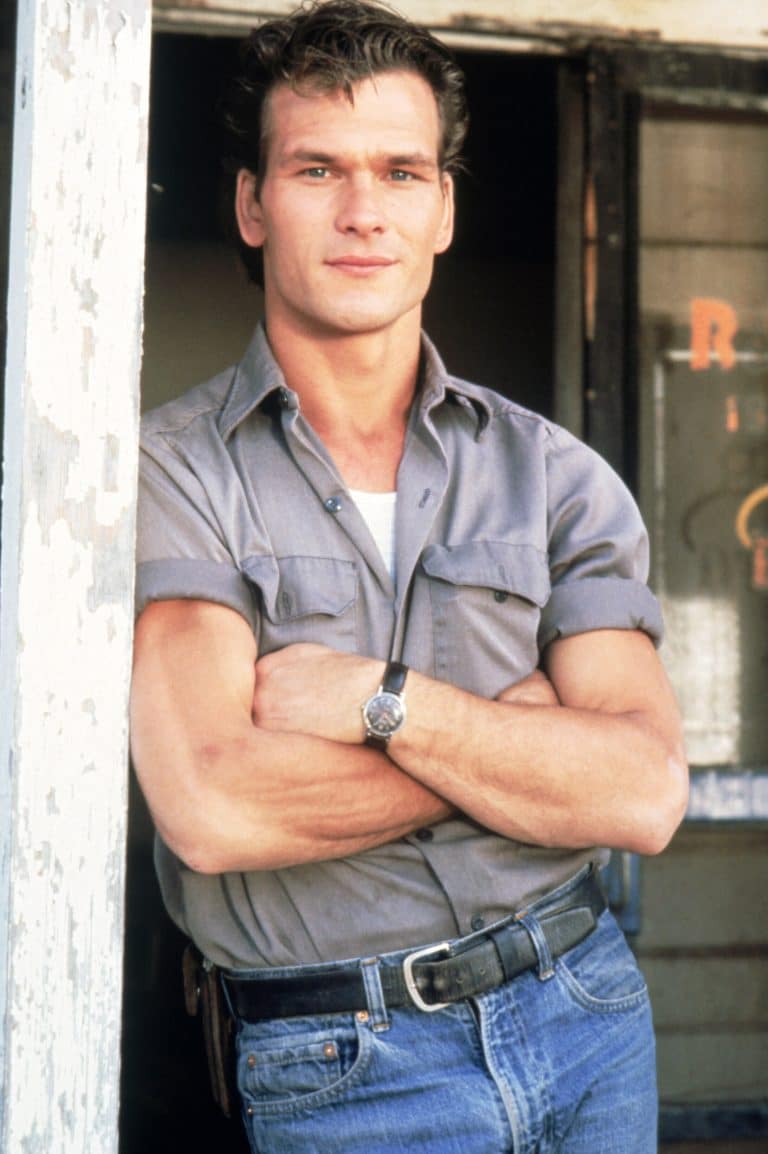 1990 was a heck of a year for Patrick, too: along with hosting Saturday Night Live, he became the second-best Chippendales dancer on the stage, thanks to the moves of Chris Farley. The actor also played the titular specter in 1990's Ghost. A lot of people took up pottery as a hobby after that one. 
And from 1989's tight-jeaned bad boy in Roadhouse to 1991's tubular bank robber in Point Break, not many stars can compare to the performances that Swayze accumulated.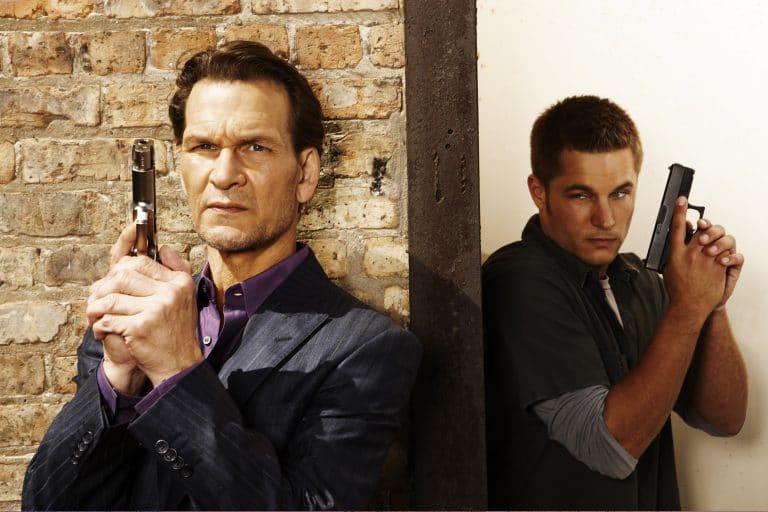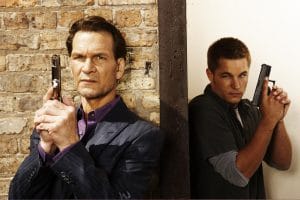 Sadly while filming the series The Beast in 2009, Swayze fell ill. But even with the pancreatic cancer diagnosis, he kept charging ahead. Ultimately, though, between chemo and pneumonia, Swayze passed away surrounded by his family in 2009. He was just 57. An incredible talent, gone too soon.
2. Cynthia Rhodes
Penny, the female dance instructor, drove one of the more emotional storylines, which got pretty dark with a botched abortion. It's lucky that Baby's pop was a doctor who saved the day.
Cynthia Rhodes brought her own dancing experience to her roles, whether she was strutting her stuff as Tina Tech in 1983's Flashdance, or as a star in the Saturday Night Fever sequel, Staying Alive. That role put her opposite none other than John Travolta in the Sylvester Stallone-directed dance flop.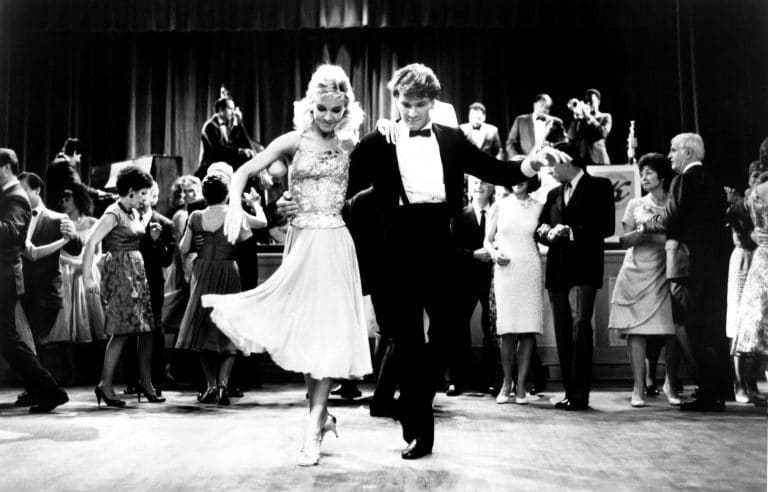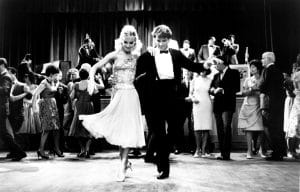 She shelved her dancing shoes briefly for Michael Crichton's Runaway, alongside Tom Selleck and Kiss' Gene Simmons. However, she laced up once again for Dirty Dancing before her final film role which followed in 1991, co-starring with Jameson Parker in Curse of the Crystal Eye.
Rhodes met singer-songwriter Richard Marx in 1983 when Marx was working on the Staying Alive soundtrack. The actress is seven-years his senior, so it took some time for her to come around to the courtship. Later, the pair married in 1987 then split in 2014. They have three children together. Today, Cynthia is 66 years old, living in Chicago and enjoying the life of motherhood. 
3. Jerry Orbach (Dr. Jake Houseman)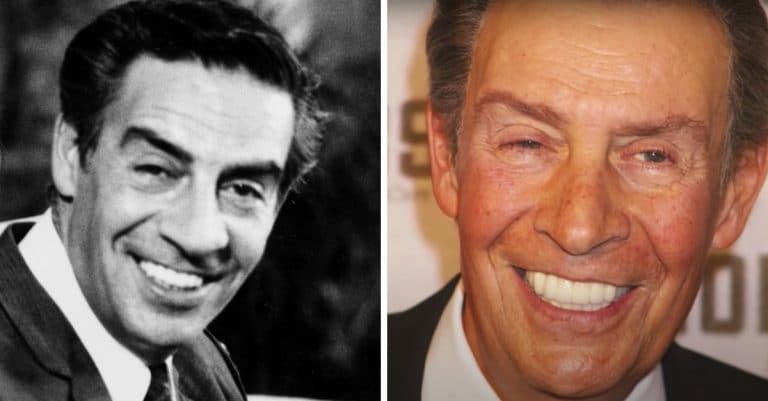 Baby had big dreams and an open heart, and Dad wanted everything neat and simple for his daughter. He tried to teach good values, but didn't always practice them himself, failing to see past Johnny's perceived lower-class standards.
It's kind of ironic how much Baby's dad fought against her dancing with Johnny when Jerry Orbach got his grand start through Broadway musicals like The Fantasticks and Chicago! He began making a name for himself in films in the '80s, like his Detective Gus Levy in 1981's Prince of the City, as well as his Dr. Houseman.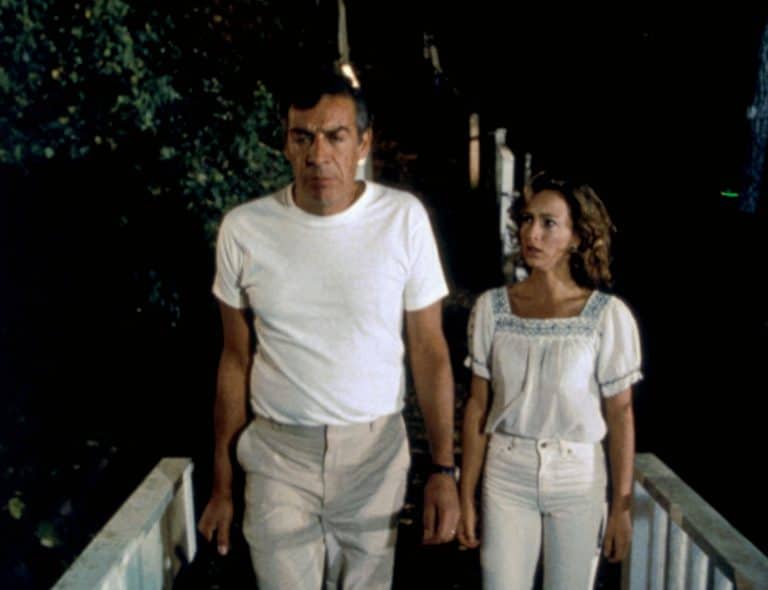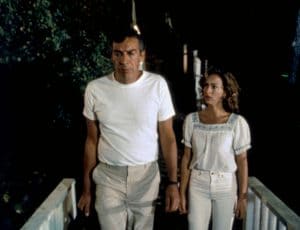 But his greatest film role ever would simply require his beautiful voice. As he brilliantly gave life to a candelabra named Lumiere in Disney's wonderful, Beauty and the Beast. 
He even stood out in shows like The Golden Girls, which actually netted him an Emmy nomination as well as joining Murder She Wrote for six episodes. But most people know Orbach as Detective Lennie Briscoe from the original Law and Order. Briscoe was someone who'd seen way too much as a homicide detective and used humor to cope. Jerry would even bring his son Chris on for three episodes.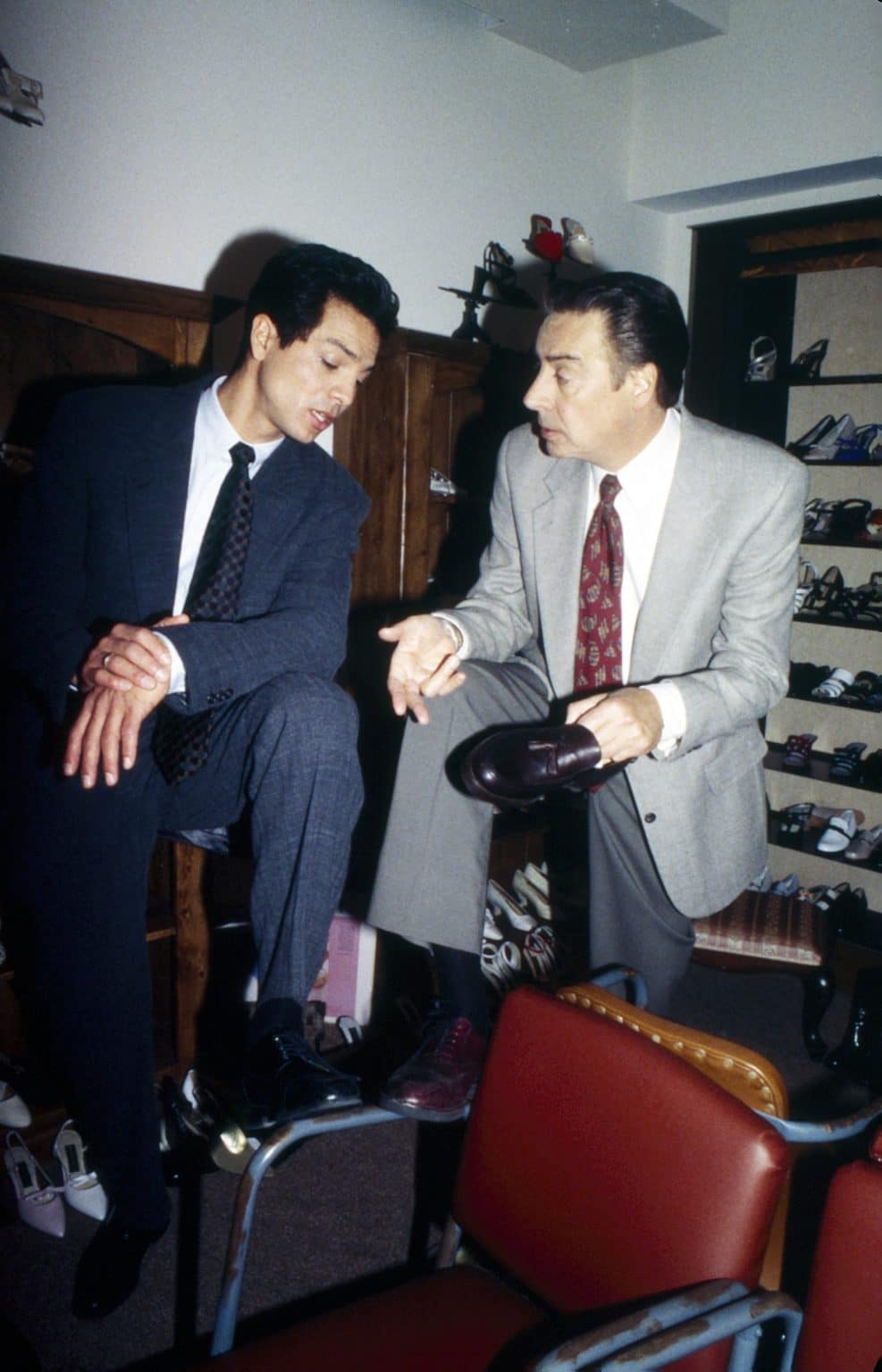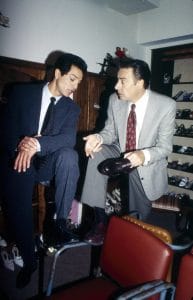 Unbeknownst to everyone, that whole time working the streets of New York, Jerry had been diagnosed with cancer. He'd shown no sign of slowing down for ten years before he died in 2004 at the age of 69. A real powerhouse, rest in peace. 
4. Jane Brucker (Lisa Houseman)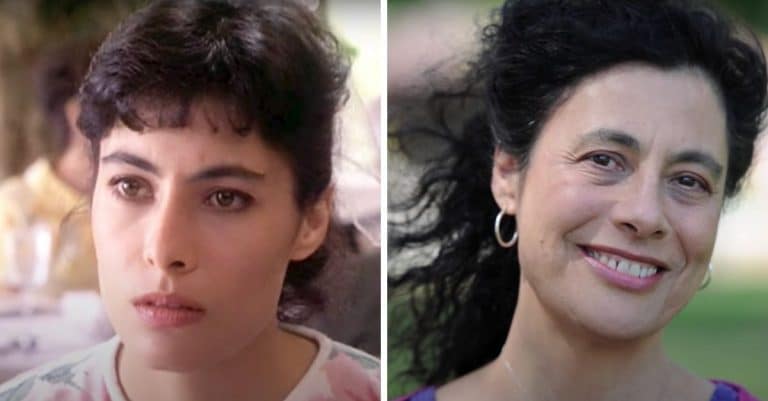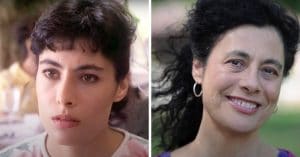 Baby's older sister is all into Robbie, the womanizer server who knocked up Penny. Sadly Lisa Houseman can't see Robbie's true character. Additionally, Lisa gets into the singing and dancing of it all a little bit, too. Jane Brucker started with the First Amendment improv troupe in New York, and one of her classmates was none other than Bruce Willis. 
Dirty Dancing was certainly her biggest credit, and she left her mark on it, too. For Lisa's talent show number, producers wanted to use something from South Pacific but couldn't nab the rights. Instead, they asked Jane to write something. And she did, right there on the fly, totally improvised. However, Brucker didn't receive proper credit for the tune until 2002.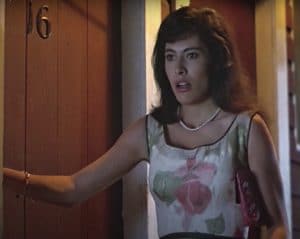 She was married to actor Brian O'Connor from 1983 to 1993, and the couple has one daughter together. Brucker, now 64, has been married to photographer Raul Vega since 2001 and they also have a daughter. She had a few small credits in the 2000s so it's not safe to say she's retired, just living a quiet life for now with her family. 
5. Jack Weston (Max Kellerman)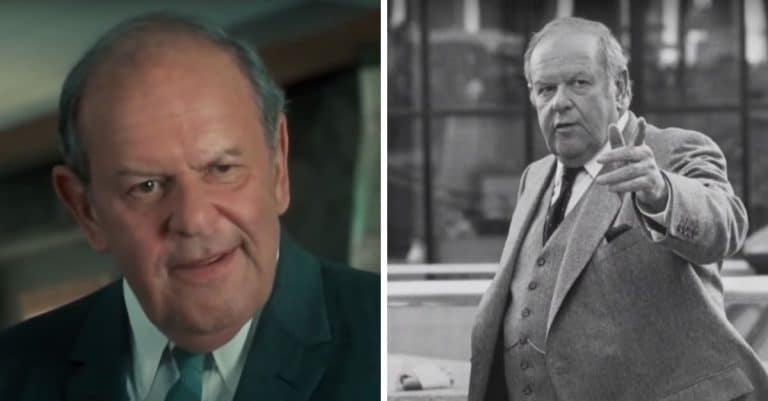 Max Kellerman was the kind of boss you'd dread having. He loved to talk down to his employees and kept his joint as elitist as possible. Look closely and you'll see Kellerman put a sign reading "STAFF QUARTERS NO GUESTS PLEASE" on a dumpster for his workers.
Jack Weston brought this abrasive boss to life with some top-quality acting experience. He could do it all, comedic roles like Please Don't Eat the Daisies and The Incredible Mr. Limpet. 
In addition to his comedy, Weston could also be sleazy. For example, the schemer in Wait Until Dark, alongside Alan Arkin and Audrey Hepburn. Over 35 years, Weston has featured in so much, from 1968's Thomas Crown Affair to his final role in 1988's Short Circuit 2, he's truly done it all. 
Unfortunately, Jack died from lymphatic cancer in 1996 at the age of 71. 
6. Jennifer Grey (Frances Baby Houseman)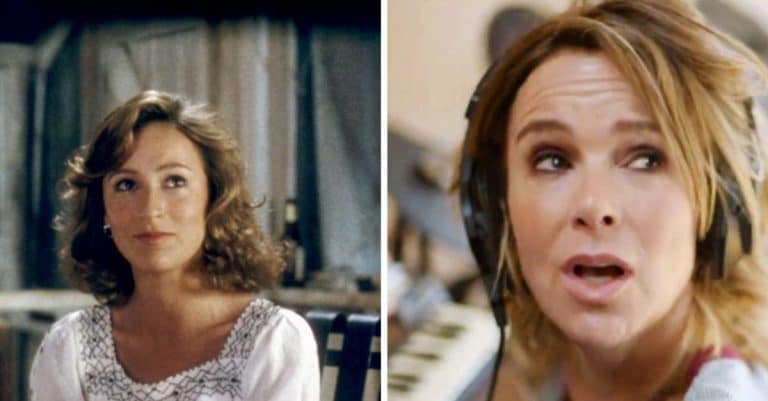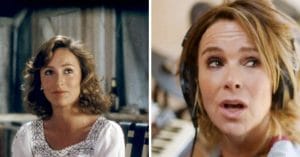 Frances Baby Houseman is the now infamous Baby in that sad corner. Baby was so relatable in this flick, naive and a bit of a daddy's girl, hence the nickname. However, fans quickly grew with her, as she learned to dance up a storm, and found love along the way.
Grey and Swayze already had history, co-starring in 1984's Red Dawn. She enjoyed one heck of a decade in the '80s. Another major role Grey landed was in Ferris Bueller's Day Off as Ferris' tough-as-nails sister trying to get him caught. She and Broderick quietly began dating during this film and while on vacation in Northern Ireland, a tragedy happened. Broderick swerved into the oncoming traffic and hit a car head-on. Terribly, two people were killed in the accident, and Matthew was convicted of careless driving.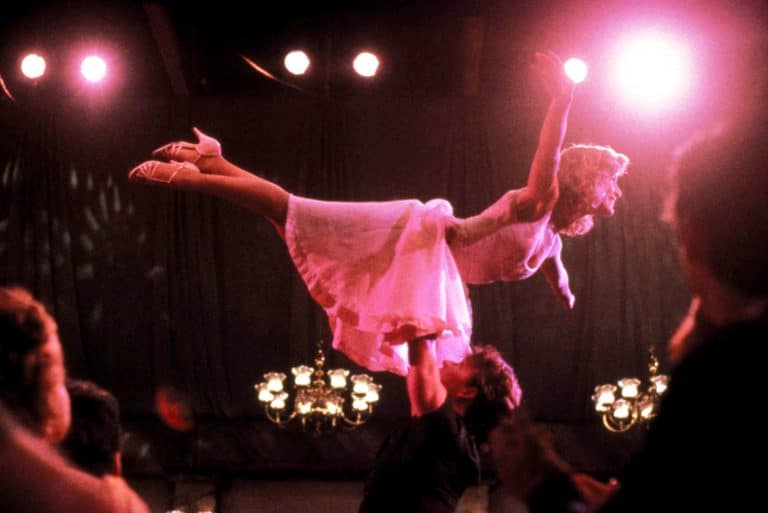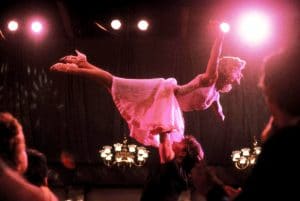 Dirty Dancing hit the big screen a few weeks after the accident. Many rave about the chemistry the leading couple shared on-screen, but when the cameras stopped rolling, things were pretty tense. Apparently, Jennifer would cry between takes if anyone critiqued her. And if she wasn't crying, she was laughing during scenes, which of course meant they had to start over. Some of Baby's insecurities definitely came from a personal place, like missing that lift, but the character and actress still nailed it in the end. Good thing the big lift only took one shot. 
Afterward, Jennifer Grey almost fell into obscurity thanks to a nose job that needed a second surgery to correct. The end result of the surgery was an entirely new face, as industry professionals decided she now was unrecognizable with Baby. Jennifer quietly disappeared, but, just like Baby, she found her footing again starring as Judy Meyers on the show Red Oaks for three years.
This one's no surprise: fans caught her on Season 11 of Dancing with the Stars. Grey married Marvel actor Clark Gregg in 2001 and the two had a daughter together. Unfortunately, things didn't work out and they filed for divorce in 2021. Grey is 63 years old and is currently in development with a new Dirty Dancing project. She was most recently seen in the 2023 TV movie Gwen Shamblin: Starving for Salvation.
So what happened to the lake you ask? Well, it was filmed partly in Lake Lure, North Carolina, and Mountain Lake, Virginia. Mountain Lake dried up in 2008 and was nothing more than a pond until refilling happened in 2020. 
What's your favorite dance number from this movie? Has anyone else visited Lake Lure or Mountain Lake?