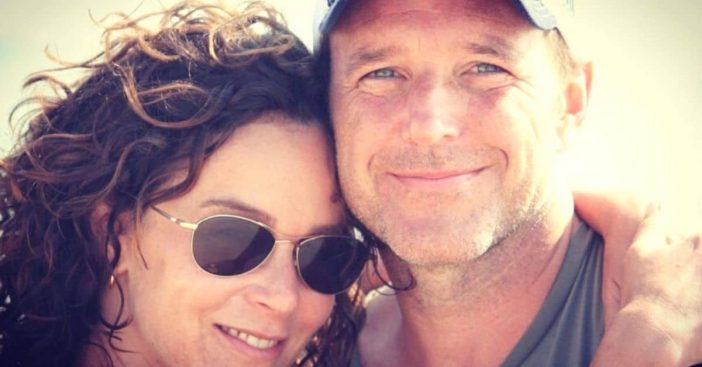 Court documents revealed Jennifer Grey and Clark Gregg plan on splitting up. That means more than physical distance; they must consider money as well. Additional documentation shows that the Dirty Dancing actress will keep all her earnings from the famous movie through the split.
Beyond that, things remain relatively straightforward. While Grey keeps 100% of her movie's residuals, the money earned from their house will be split 50-50. Gregg has an additional payment to make, then things break even again.
Jennifer Grey and Clark Gregg split their earnings
View this post on Instagram
In 1987, Jennifer Grey starred in Dirty Dancing. The film earned $214.6 million. Grey is entitled to residuals from that, 100% of which she gets to keep. Clark Gregg himself brings his own stardom as Agent Phil Coulson, a role he plays in several Marvel films and the show Agents of S.H.I.E.L.D.
RELATED: Kelly Clarkson Performed An Unbelievable Cover Of Whitney Houston's Song
He's to pay a $15,144 equalization payment to Grey. But he'll also waive spousal support from Grey. The two agreed to share their home until they officially split on February 16, 2021. However, People reports Grey gets exclusive use of the house. If and when they sell that house, they each get 50% of the earnings and they'll equally split the costs to care for their daughter Stella, now 18. That will continue until she's 24.
A mutual, amicable split
View this post on Instagram
USA Today classifies their split as "amicable" from the beginning. Indeed, their Instagram announcement and subsequent posts support that. The post from July reads, "After 19 years together, we separated in January, knowing we'd always be a family who loves, values and cares for each other. We recently made the difficult decision to divorce, but we remain close and are deeply grateful for the life we've shared and the wonderful daughter we've raised. P.S. totally crying as we post this."
However, their actual separation came at the beginning of the year. But even after technically splitting, Jennifer Grey gave a special, heartfelt shoutout to ex Clark Gregg for Father's Day. In her post, she wrote, "happy father's day @clarkgregg❤️i love you and am beyond grateful you showed up just in the nick o' time to make my dream come true. for continuing to show up as a devoted, loving dad and partner to raise this amazing human with. couldn't have done it without you."