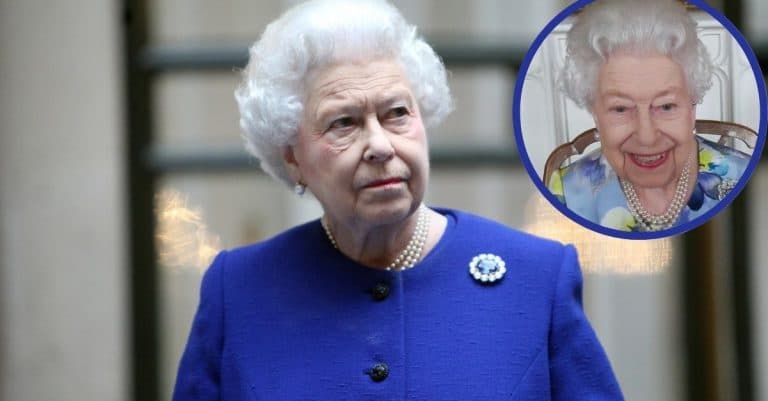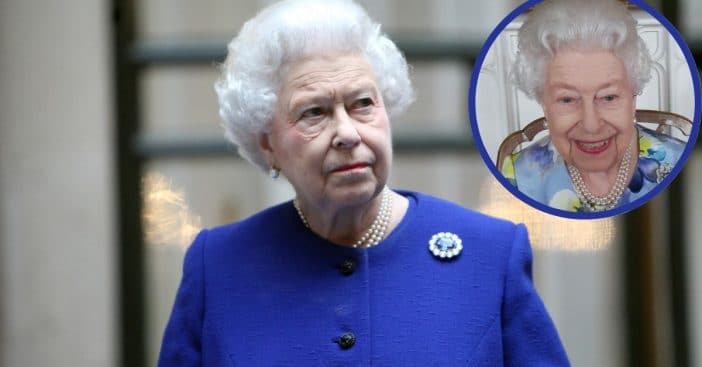 Recent weeks have been a bittersweet stretch of time for the British royal family. Queen Elizabeth recently turned 95 but she only recently smiled in the time since her husband Prince Philip died at the age of 99.
The quiet expression of happiness, the first since the duke's passing, was also during her first public appearance after her husband's funeral on April 17. She was able to reach out to the nation via two virtual conferences based in Windsor Castle.
Queen Elizabeth's first smile comes during her first public appearance since Philip's funeral
Queen Elizabeth is getting back to royal business, holding two virtual royal audiences over Zoom from Windsor Castle on Tuesday. https://t.co/WdkobNkg4B

— VANITY FAIR (@VanityFair) April 27, 2021
Tuesday, April 27 marked Queen Elizabeth's first public appearance since she attended her husband's funeral – and it marked the first time she could offer a smile since this time of loss. Virtually, the queen consulted with Ivita Burmistre, ambassador from the Republic of Latvia. Then, she also met with Sara Affoue Amani, ambassador from the Republic of Côte d'Ivoire via video conference.
RELATED: Queen Elizabeth Seen Showing Rare Emotion In Public
In both cases, the queen offered the diplomats a smile in greeting. The queen herself spoke from Buckingham. She had been staying in this general location for much of the coronavirus pandemic to ensure safety for herself and the household.
The queen acknowledges feeling appreciative
Buckingham Palace have released a new picture of Queen Elizabeth in celebration of her 95th birthday.

"This year The Queen remains at Windsor Castle during a period of Royal Mourning following the death of The Duke of Edinburgh" https://t.co/GP15MXKKoX pic.twitter.com/JUhRLdH5Gh

— The Telegraph (@Telegraph) April 21, 2021
Queen Elizabeth turned 95 on April 21. Upon her milestone birthday, she shared a message online stating, "I have, on the occasion of my 95th birthday today, received many messages of good wishes, which I very much appreciate."
The occasion falls within the traditional period of mourning the queen was expected to observe following Prince Philip's passing. Traditionally, royal duties would halt at that point, but PEOPLE reports that Queen Elizabeth resumed work just four days after the duke died. When her birthday arrived, she did not attend the traditional gun salute, but instead shared words of thanks to those that offered condolences for her loss.