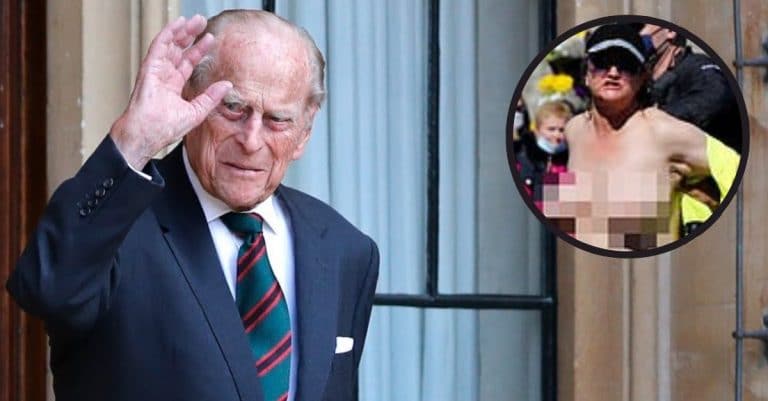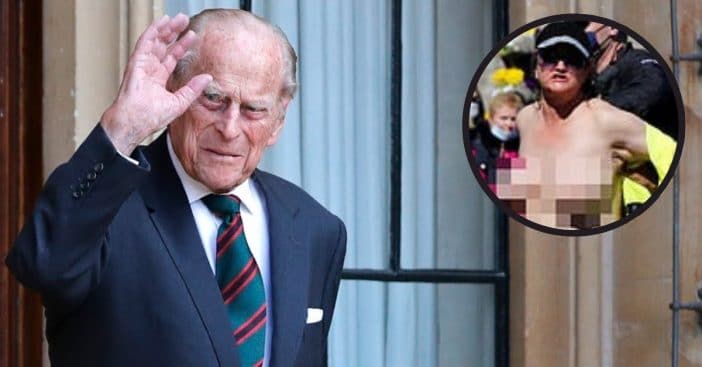 Prince Philip, Duke of Edinburgh, was laid to rest on Saturday after passing away at the age of 99. While most attention went to remembering the late royal and the mournful expressions by those who remain, a brief disturbance caused a stir. A topless woman was reportedly arrested that very day while raising a disturbance in public.
Metro reports sightings of police removing a woman clad only in shorts, shoes, and a cap, in terms of clothes.  She had been seen with officers amid a crowd gathered outside Windsor Castle. Much of the funeral observations took place at the palace.
Topless woman escorted away by officers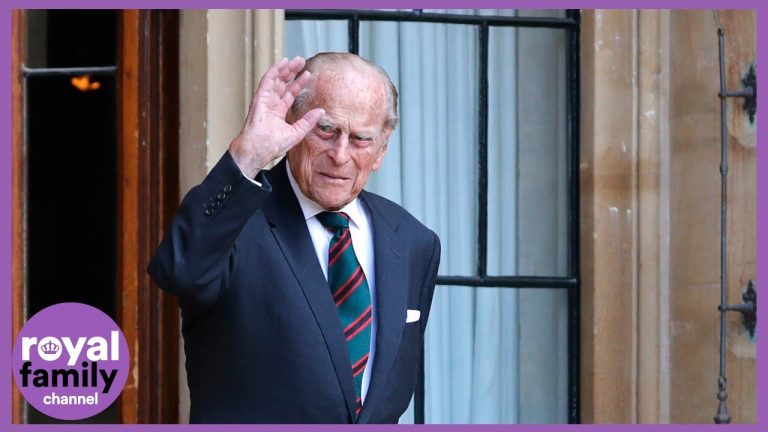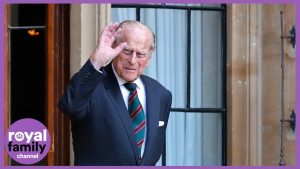 On Saturday, April 17, members of the British royal family gathered at Windsor Castle for the private funeral of Prince Philip. The duke had passed away on April 9 at the age of 99. Because of the coronavirus pandemic, and national restrictions, the funeral was to remain a private affair with primarily close family in attendance, not open to the public.
RELATED: Remembering The Moment When Prince Philip Comforted JFK Jr. After Father's Assassination
However, crowds did congregate just outside the premises, including a topless woman photographed to be topless and escorted by masked security guards. Fox writes that the woman had reportedly started exclaiming "Save the planet" right after the funeral procession observed a moment of silence in honor of the late duke.
Answers and questions
Topless woman sprints down Windsor High Street just moments after minute's silence for Prince Philip https://t.co/UIRmt1DTld

— Daily Mail U.K. (@DailyMailUK) April 17, 2021
Additional reporting indicates the topless woman had also climbed onto a statue of Queen Victoria; before Queen Elizabeth II, Queen Victoria had been the longest-reigning monarch. It was at this point that security caught up to her and escorted her away.
Later, guards also reportedly backtracked to retrieve her clothing. Based on photographs of the alleged incident, the woman, identified as 55-year-old Marissa Scott, was wearing just shorts, sneakers, a baseball cap and possibly glasses, leaving her chest exposed. She bared her chest after reportedly taking part in climate protests that occurred during the funeral. She will appear at Slough Magistrates on June 10 facing charges of causing "harassment, alarm and distress."