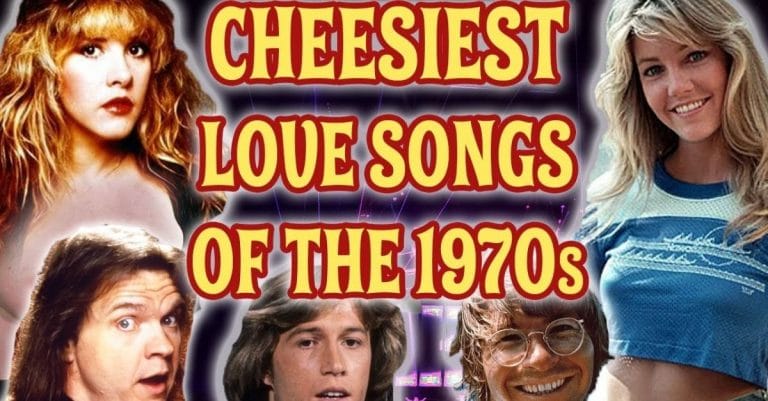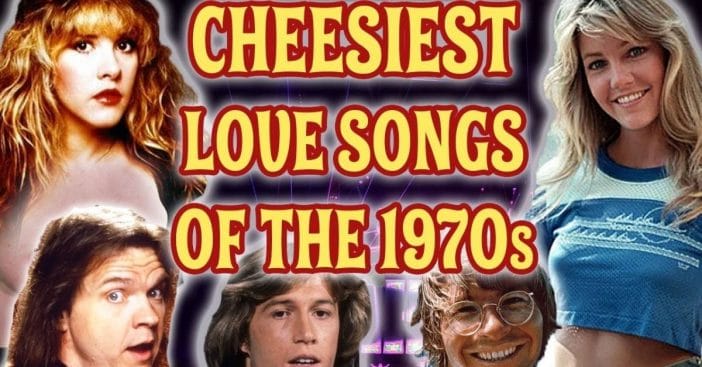 Oh, the wonders of music. With the amazing ability to fit in any situation to make you feel any way you want. Want to get pumped up to go the extra mile in your workout? Crank up an epic jam like "Eye of the Tiger." Want to relax and soak in the sun at the beach? Put on an easy pop single like "Good Vibrations." Want to slowly spiral until you've completely lost your mind? Turn "Disco Duck" up to 11. 
But sometimes you just want to curl up on the couch and feel the pangs of love, whether it's the happy side or sad side of that coin. And the best music for that? Ballads, of course! Today, we're going to be looking at some of the best ballads from the most ballad-y decade of them all, the 1970s. Now, let's take a deep dive into all the feels together!
1.
"Wonderful Tonight" – Eric Clapton
Pattie Boyd must be one hell of a woman. Imagine this: You're married to rockstar George Harrison, and he writes "Something," one of history's greatest love songs, about you. Fast forward ten years, you've divorced Harrison and married his best friend Eric Clapton, who then writes one of the '70s most beautiful ballads, also about you. Wow. And that '70s song is of course "Wonderful Tonight," one of Clapton's prettiest and most tender songs.
RELATED: The Top Ten Cheesiest One-Hit Wonders From The 1970s
It tells the story of a man who adoringly watches his lover prepare for a party, all the while marveling at how much he loves her. And like all the best love songs it comes from a place of truth. Apparently, Clapton couldn't take his eyes off of Boyd as they were both getting ready to go to Paul McCartney's annual Buddy Holly party – a party that I'm very sad to say I've never received an invitation to. I think we can all agree that Boyd deserves a hearty thank you for inspiring two of the best love ballads from two different decades!
2.
"Without You" – Badfinger
In early 1970, both Pete Ham and Tom Evans, the songwriting geniuses behind the band Badfinger were both struggling in their relationships. Evans' girlfriend had just left him, and Ham was failing at balancing his romantic life with constant touring and recording. So the pair decided to put pen to paper in order to document their heartbreak and ended up producing one of the finest love ballads of the decade.
Apparently writing from the heart works, and although Badfinger inexplicably never released the song as a single, it proved to be a massive hit for other singers. "Without You" has been covered over 180 times by such varied artists as Harry Nilsson and Mariah Carey, and legendary Beatle Paul McCartney has described it as being "the killer song of all time." Sadly the song's iconic line "I can't live if livin' is without you" could have been referring to the all mighty dollar, as both Ham and Evans ended up hanging themselves a decade apart after disputes about songwriting royalties. A tragic end to one of the best love songs of all time.
3.
"How Deep Is Your Love?" – The Bee Gees
Think '70s ballad and what band immediately springs to mind? That's right, the Bee Gees. The Bee Gees dominated the decade with a string of hits like "More Than A Woman" and "Night Fever," but their most moving and heartfelt song was the slowed-down ballad "How Deep Is Your Love?"
The song was born when singer Barry Gibb asked the group's keyboardist to play the "most beautiful chord you know," and what resulted was certainly pretty. A warm, loving song, "How Deep Is Your Love?" goes beyond the superficial to ask a very… deep… question about love and relationships. And people everywhere couldn't help but swoon for the hit – it spent a then-record 17 weeks in the Billboard top ten. And also helped set the mood for one of the best films of the '70s, Saturday Night Fever.
4.
"All By Myself" – Eric Carmen 
Enjoy his performance of this GREAT Cheesy tune on Bandstand:
If you're going to, ahem, "borrow" from one of the best rock bands of all time's best songs, it helps to turn it into something unrecognizable. And so Eric Carmen took The Beatles' urgent pleas in "Help!" and changed it into one of the loneliest ballads you're ever likely to hear. "All By Myself" is the desperate pining of a formally independent man who now longs for the comfort of his fellow humans, which really hits you at a visceral level, because deep down we're all terribly afraid of being alone.
The song also features the music of classical composer Sergei Rachmaninoff, because apparently Carmen really likes to "borrow." Carmen originally did not obtain the rights to Rachmaninoff's Piano Concerto No. 2, but after a lawsuit agreed to pay the composer's family a 12% royalty fee. The song was returned to prominence several decades later when Celine Dion released a cover in 1996 that shot to the top of the charts. But with all due respect to Canada's greatest export, Carmen's original remains the definitive version to this day.
5. "Wild Horses" – The Rolling Stones
And now onto one of my personal favorite ballads on this list, The Rolling Stones' "Wild Horses." While the Stones' most famous songs are up-tempo rock classics like "Satisfaction" and "Brown Sugar," it's with their slower singles that they really start to tug on your heartstrings. "Wild Horses" tells the tale of a person who, although they've been hurt by their lover before, remains forever devoted. And just like some of their best work, the song was a true Rolling Stones collaboration, with Keith Richards writing the riff and chorus and Mick Jagger contributing all of the verses.
Fans have long speculated that "Wild Horses" is about Jagger's longtime girlfriend Marianne Faithfull, but in the liner notes in a 1993 reissue Richards debunks that theory, stating: "Wild Horses" was about the usual thing of not wanting to be on the road, being a million miles from where you want to be." Whatever the story behind the music, "Wild Horses" will always remain one of the sweetest, most sincere ballads of the decade.
6.
"Two Out of Three Ain't Bad" – Meat Loaf
If you think an overweight, longhaired biker named Meat Loaf would be a poor source of fantastic '70s ballads, then you couldn't be more wrong. Because choosing to highlight just one off of his 1977 masterwork Bat Out of Hell is next to impossible, but because it fits most snuggly with the traditional definition of ballad I've chosen to go with "Two Out of Three Ain't Bad." In the mid-'70s Meat Loaf's ghostwriter, Jim Steinman was complaining to a friend about how his music wasn't as popular as it should be. His friend replied that Steinman's music was too complicated, and couldn't he write simpler fare like Elvis' "I Want You, I Need You, I Love You."
Steinman tried his best, but the most uncomplicated he could get was, "I want you, I need you, but there ain't no way I'm ever gonna love you, don't be sad, 'cause two out of three ain't bad." While not the simplest of lyrics Steinman ended up writing an ardent and genuine take on unrequited love that catapulted Meat Loaf to stardom and certainly ranks among the decade's best ballads.
7.
"Your Song" – Elton John
Before dominating the music charts in the '70s like no other, before performing to a sold-out Dodger stadium decked out in a rhinestone baseball uniform, before knighthood, Elton John burst onto the scene with 1970s mildly understated and yet extremely beautiful ballad "Your Song." The single is simple, with Elton's signature piano accompanied by an acoustic guitar, strings, and some mellow percussion.
When combined with the song's innocent narrator self-deprecatingly attempting to vocalize his feelings what results in one of the decades sweetest ballads. "Your Song" was an instant hit and shot Elton to stardom. John Lennon even remarked upon hearing the single for the first time, "Great, that's the first new thing that's happened since [The Beatles] happened," and that there was something about Elton's vocals that was an improvement on all English vocals up until that point. High praise indeed from one of the greatest rock stars of all time.
Man those songs have got me in a lovin' mood for sure. The best ballads from the decade that produced some of the greatest ballads pop music has ever seen. Which of these ballads is your favorite? Do you hate any of these slow-moving love songs? Which of your favorite '70s ballads did we leave off the list? Let us know below in the comments, we read every one.