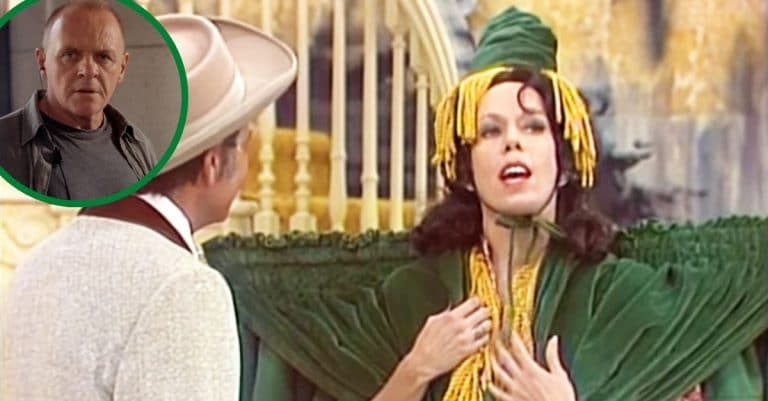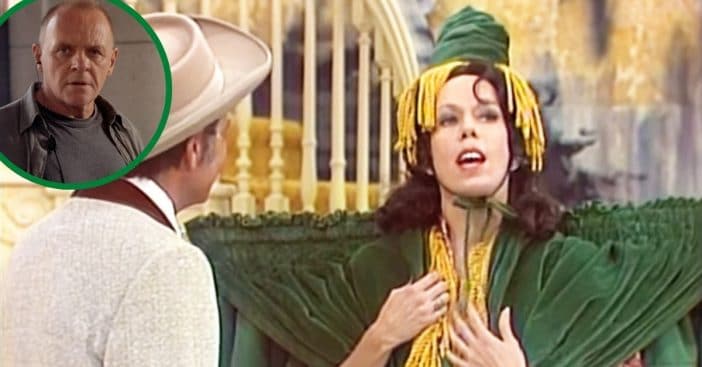 Stars can collide in surprising and unassuming ways. Such was the case when The Carol Burnett Show had none other than Anthony Hopkins in its audience. What's more remarkable: though at the time he'd earned some fame, Hopkins wasn't quite the celebrated presence he would become.
This meeting of talents – though, not in a collaborative way – occurred in 1976 when Hopkins attended a taping for an episode of the show. So, some of his biggest acting triumphs of his career would still be ahead of him at this time.
Anthony Hopkins and Carol Burnett Had "Went with the Wind"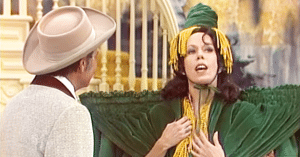 As it so happened, just as Anthony Hopkins' career continued to gain momentum, Carol Burnett gave him a memorable performance with her show. He would witness the taping for the sketch, "Went with the Wind," a parody of the famous, if divisive, Gone with the Wind.
RELATED: 'The Carol Burnett Show' Available To Watch Uncut With Original Variety Show Content
In particular, the sketch hones in on the moment Scarlet O'Hara makes a dress using curtains. Burnett does the exact same, though with the major oversight of not removing the curtain rod from her sewing project. All those who witnessed the spoof erupted into laughter and "Went with the Wind" became one of the biggest successes in the show's history.
What the past and future would hold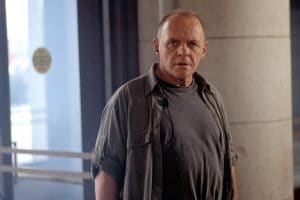 Fellow audience members could only imagine the enormity of that day. They joined Hopkins in watching what would be one of the most enduring Carol Burnett Show sketches with a future icon of the industry. Burnett herself already heralded Hopkins as "my favorite actor today."
By 1976, Hopkins had become well-known primarily for inhabiting many British drama series like War and Peace. The Lion in Winter, The Looking Glass War and The Girl from Petrovka. MeTV notes that this would put him opposite Goldie Hawn, yet another rising powerhouse still 13 years away from the hit Overboard that would introduce her to future partner Kurt Russell. As for Hopkins, when he was an audience member for that memorable skit, he was four years away from The Elephant Man and 15 years from Hannibal Lector. His fellow viewers had truly been in the presence of great things brewing.