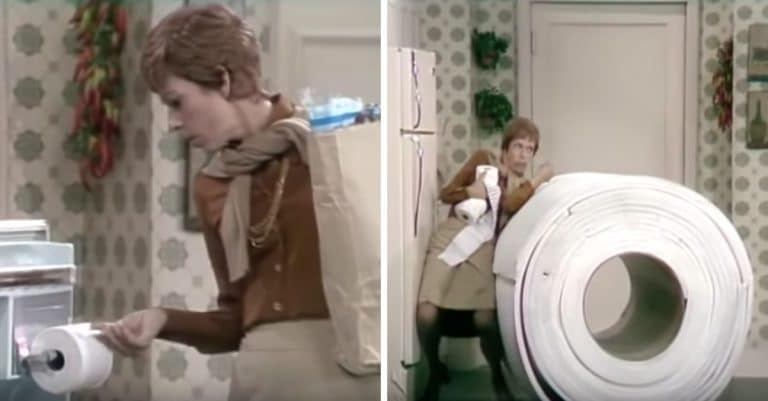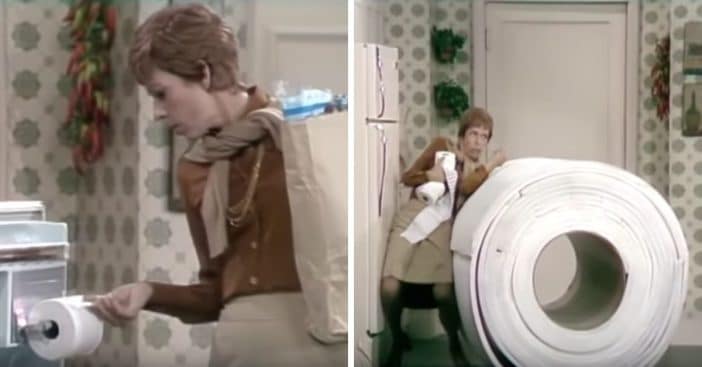 Amid the coronavirus, it's no secret that store shelves have been wiped clean of toilet paper. Even on Amazon, the largest e-commerce giant worldwide, TP has become unavailable. Well, we have a little sketch from The Carol Burnett Show about toilet paper that is sure to give everyone a much-needed laugh! The video was posted from the official show YouTube channel.
The description describes the sketch perfectly: "A housewife (Carol Burnett) returns home after running some errands. She finds that her entire family has deserted her because they don't like the toilet tissue she purchased."
The 'Toilet Tissue' sketch reminds us of Carol Burnett's ability to make anyone laugh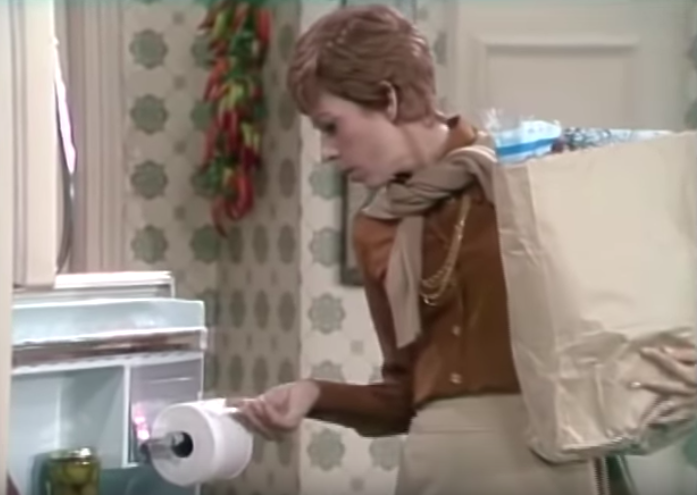 Fans in the comments section of the video remember this incredibly hilarious skit, too. "This skit is why Carol Burnett remains the Comedy Queen of all-time, no one is insulted (except for maybe her "Dear Mom …" character) and no one is put down and no cuss words to have great comedy," a fan writes.
RELATED: Johnny Carson Jokes About 'Toilet Paper Shortage' Of 1973 And It's So Relevant To Today
Another says, "Who knew this would become so accurate in 2020?!?!?!!!" and "I got it now. She got all the toilet paper." So relevant to what is going on in the world today! In the skit, Burnett, a housewife, returns home to find notes written on the toilet paper in her home. Each roll of toilet paper includes notes from her kids, her husband, and even her neighbors. What makes the humor in this sketch so hysterical is that every note starts out with "Dear Mom," even the ones from her neighbors and a burglar. Of course, the sketch has a magnificent ending with the Jolly Green Giant rolling in a giant roll of TP with his own note.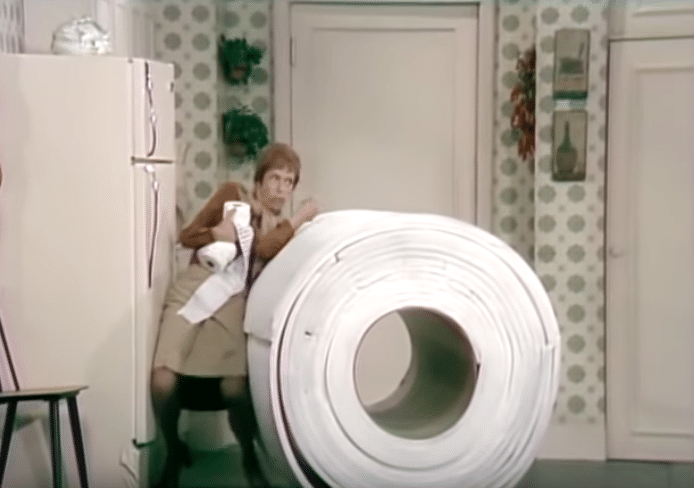 Do you remember this hilarious sketch? If you need a good laugh right now, watch the video of the full sketch below. How accurate is it?!