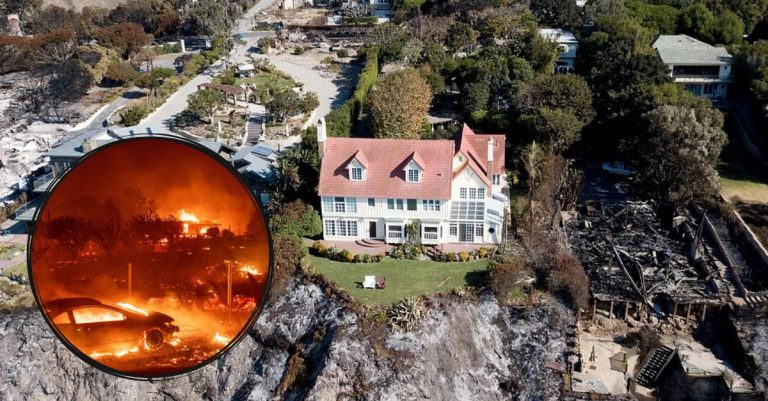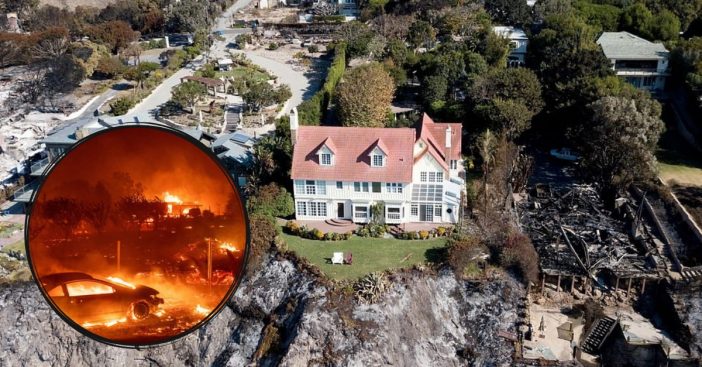 It turns out that Anthony Hopkins' home is one of the few that are left after the destruction that the Malibu wildfires caused this past week. What's even more mindblowing is that the home appears to be virtually untouched by a single flame, while his surrounding neighbor's homes have been destroyed.
Hopkins' next door neighbor's house was completely engulfed by the flames from the wildfires. The Malibu fires, in particular, engulfed more than 98,000 acres of land and have killed three people in the process. The photos of the scorched earth surrounding Hopkins' home is so chilling, you can even see the two lawn chairs standing perfectly in place where they were left originally.
There are some other big Malibu names whose homes just barely come out alive. Pierce Brosnan's $3.5 million Malibu beach house is one of the few left standing with surrounding houses being rendered unrecognizable. Brosnan and his wife, Keely Shaye Smith, were seen returning to their home on Tuesday this past week, wearing respirator masks to protect themselves from the harmful air quality.
While Hopkins and Brosnan are among some of the few with houses left untouched, many houses throughout the California state have been completely destroyed. Among those celebrities include Gerard Butler, who posted a photo of his house and car scorched from the fires.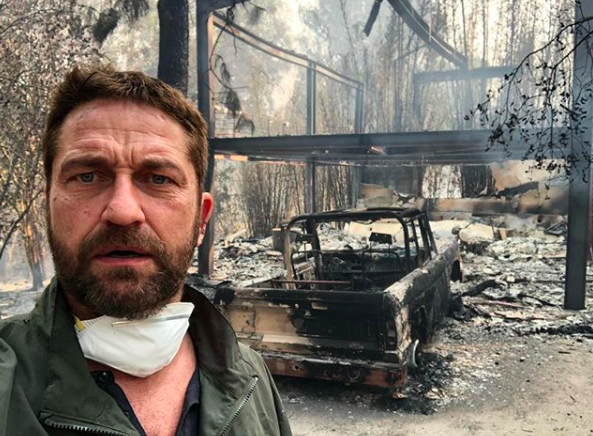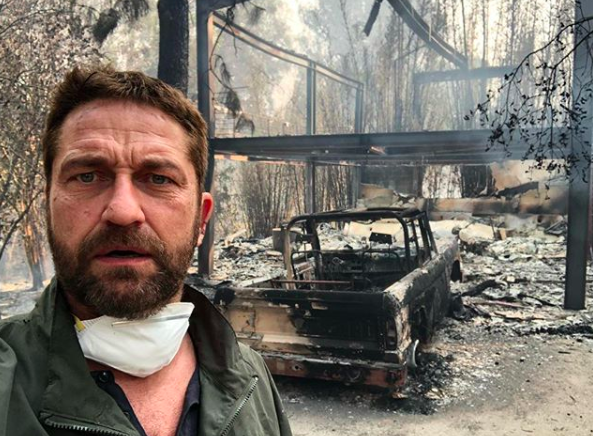 Brosnan has spoken out on the situation, saying that this is the worst wildfire he's ever experienced in his 35 years as a Malibu resident.
"I have witnessed many fires in my community and personally experienced the devastation of those fires up close and personal," he said, "But none as catastrophic as the events that have taken place in our communities these past five days and nights. The lives of many family, friends, and neighbors have been turned to ash, and many cannot be with us today because they are fighting to protect their homes."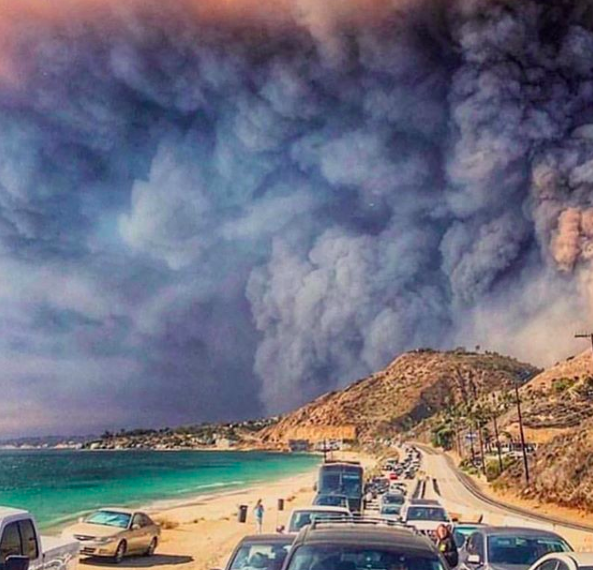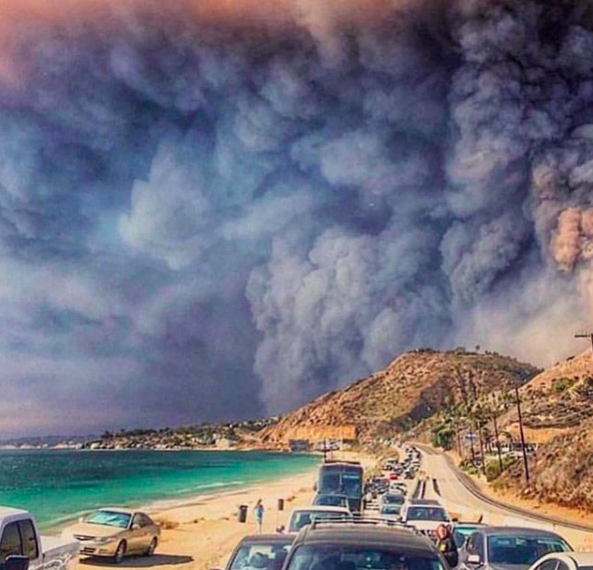 Many celebrities affected by the wildfires have pitched in to help in relief efforts. Lady Gaga visited an evacuation shelter to deliver pizza, while Miley Cyrus and fiancé Liam Hemsworth donated $500,000 to The Malibu Foundation.
As for the entire state of California, the death toll has risen to 63 and a terrifyingly high total of more than 630 people have been reported missing. The fires have been mostly contained as of this point and some are finally able to return to their homes, or what is left of them.
Please SHARE this article to send love and prayers to all of those rebuilding their lives after this horrible natural disaster. You can view the news coverage on the wildfires below, including the aftermath.