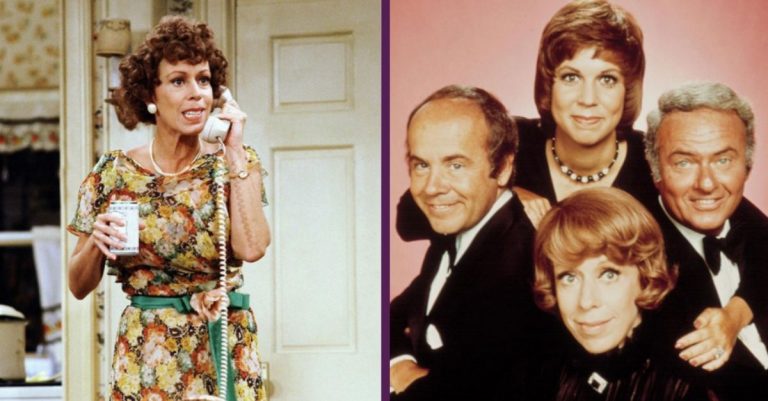 While Carol Burnett and her TV show are both known for comedy, she recalls one scene that actually took a pretty serious turn. The 87-year-old comedic star opens up about a sketch she rehearsed for back in 1974. She says that it left her 'devastated.' The scene featured star Maggie Smith, herself as character Eunice, Harvey Korman as Ed (Eunice's husband), and Vicki Lawrence.
The scene shows Ed and Eunice paying a visit to their son Bubba's Sunday School teacher, played by Smith. They were to discuss her Bubba was being a bully to other kids. It's revealed during the scene that Bubba's behavior was caused by his upbringing at home. Burnett also said that they decided to do the scene without funny, over-the-top Southern accents and the result was shocking.
Carol Burnett recalls this 'devastating' sketch moment from her show's rehearsals
View this post on Instagram
"Before we were going to take, one of us said, 'You know, just for fun, let's do a run-through of this without doing the accents and without going over-the-top, let's do it. Like it would be for real people, you know?' And we did. And it was, it was devastating," she reveals.
RELATED: Carol Burnett Reflects On The Enjoyment Of Being Able To Make People Laugh
Despite this 'devastating' moment on set, Burnett has a lot of love and pride for her show. She calls it her "proudest" career achievement. "We were able to, for a while, whatever it was, make people laugh and maybe forget some of their troubles even for a moment," she says.
The actress opens up about the ongoing coronavirus pandemic
According to Fox News, fans of the show will be able to watch re-runs of it on Shout!, Factory TV, and a number of other platforms once June 1 hits. Episodes from all 11 seasons will be available to watch. It's the kind of content that people need to keep pushing through the ongoing coronavirus pandemic.
"Not being able to socialize and see my family, that's tough, but we keep in touch. I talk to my sister and my kids almost every day, and everybody's doing as well as can be expected," Burnett says about the current global crisis. At least we will have some quality content to enjoy soon to help us get through it all!